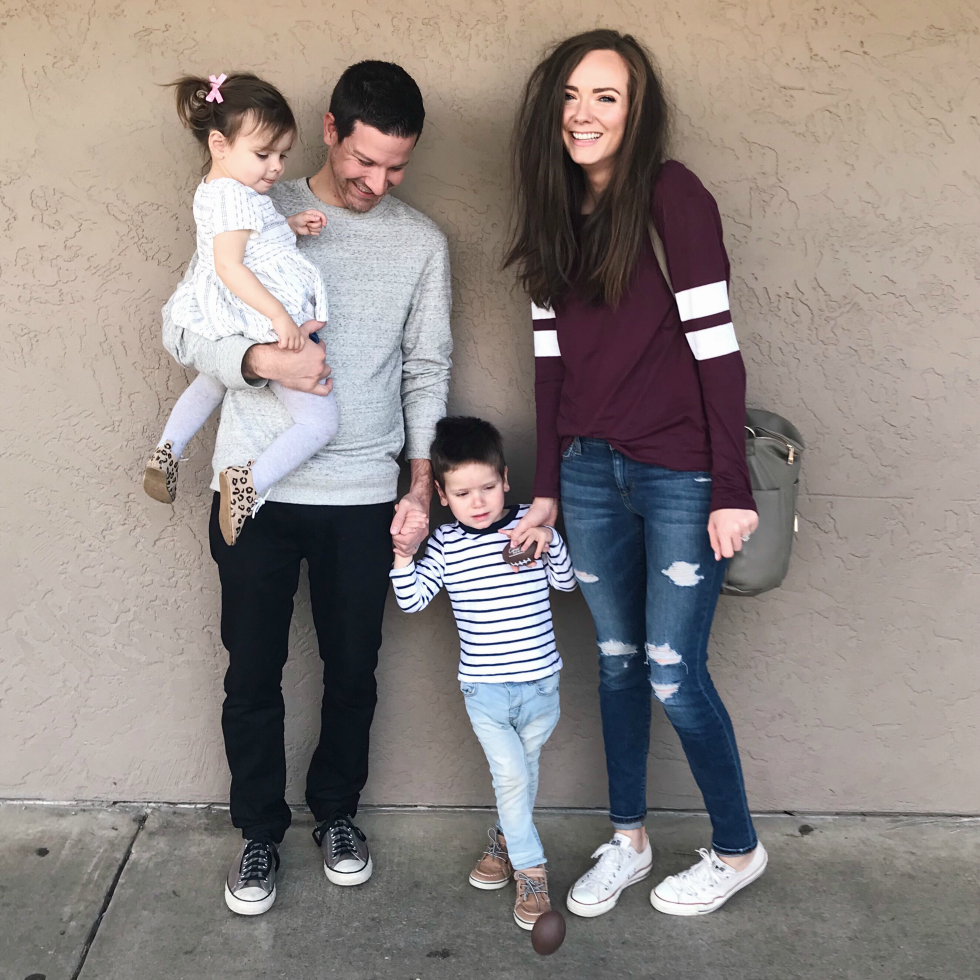 TOP | JEANS | SHOES | BAG
Anybody watch the Justin Timberlake concert on Sunday? It was a gooood one. ;) We had Zack's parents and brother over, and ate pizza and got entertained by JT and commercials and football and Sophie. Sophie was the most entertaining of all, really, not gonna lie. What else is new.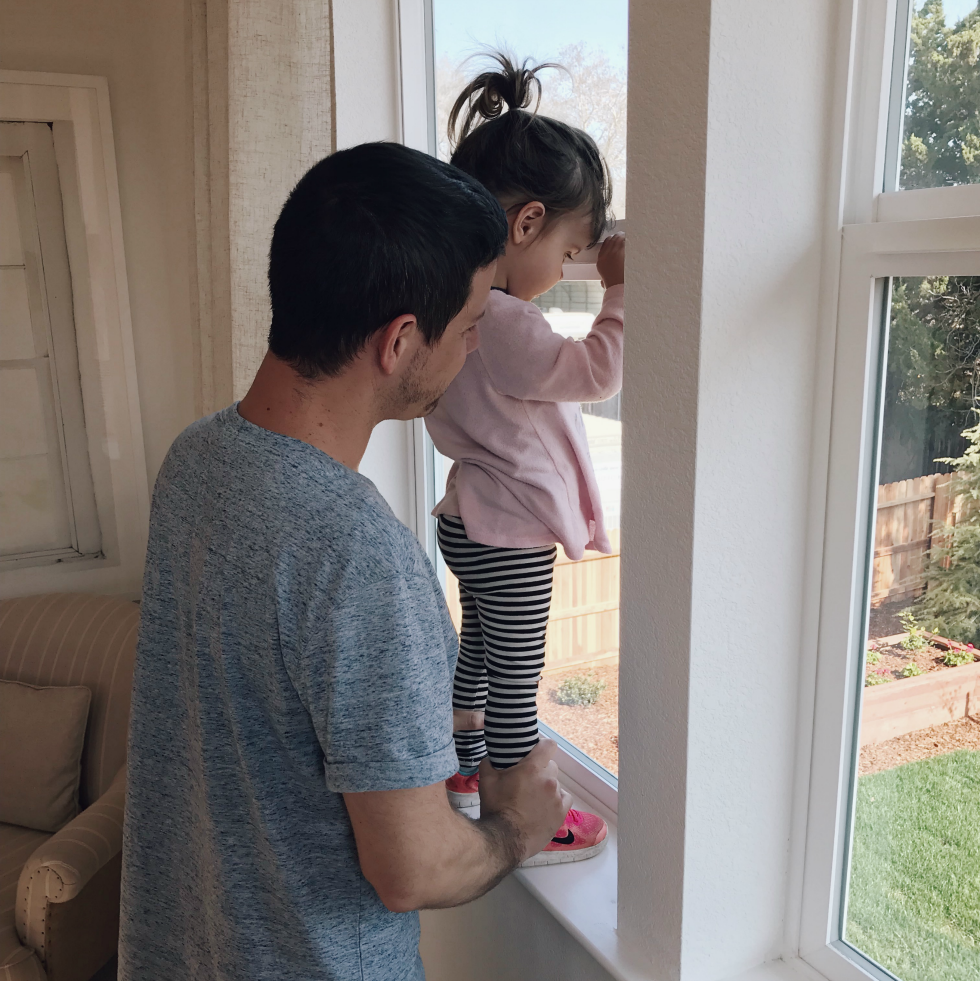 We put a deposit down on a house!!!! More details coming soon (we sign the contract on Friday, God willing, so I'm trying not to be too final about anything until then… which is really impossible for me because I get really excited really easily haha, buuuut trying to stay level-headed and nonchalant… as if that's even slightly possible). Say a little prayer this is meant to be! I know if it is meant to be, then it will be, and if it's not, it won't. Easy as that. I'm trusting that God has His hand in this. Just praying everything goes smoothly!!!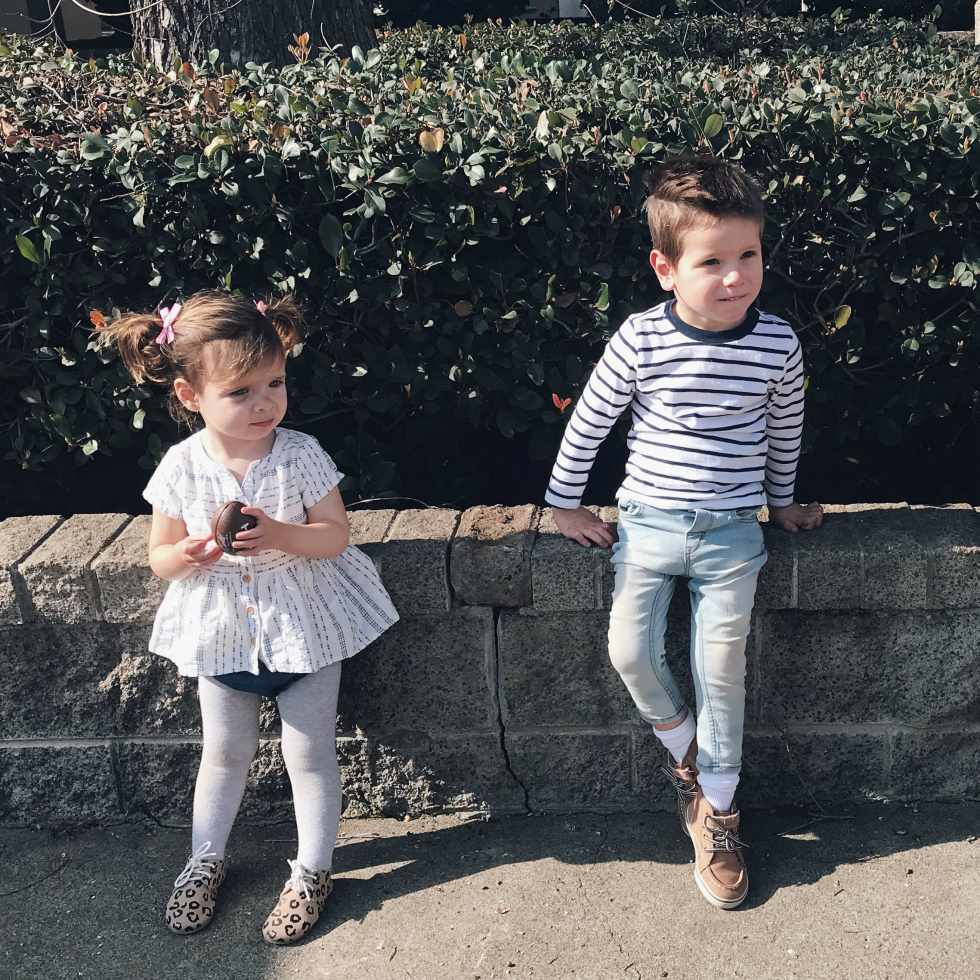 Really, everything we do is for these two little nuggets. And I know as long as we have each other, we'll be happy. That truly is all that matters.
Yes, I just got real cheesy. What can I say. This whole new home thing is making me allllll sorts of cheesy. Wish me luck, guys. Until we sign the contract on Friday, this girl ain't sleeping too well.
xo