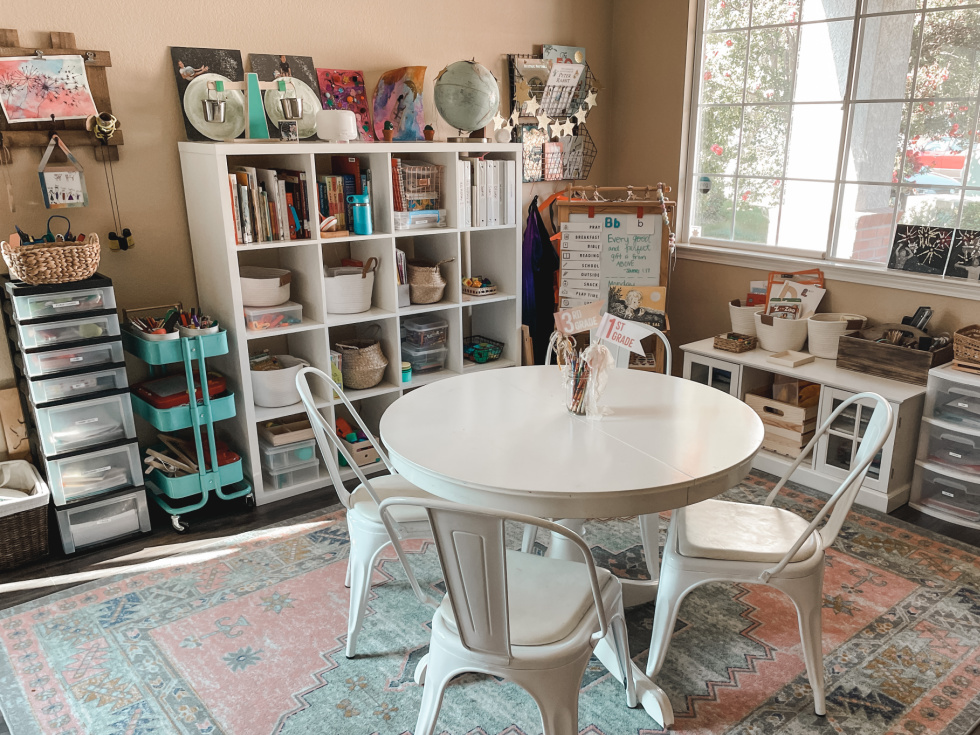 Introducing : Our homeschool room. Function and beauty. The layout of our new house is once again pretty open concept, so we made the front room (which is attached to our dining area), our homeschool room. The large white Ikea storage cube is perfect for holding our curriculum, our morning time binders, my planner, books, and baskets of math manipulatives, puzzles, flash cards and more! Adding the kid's art projects to the wall instantly brought a "homey" and lived-in vibe even though we just moved in! Our wall shelves hold more books (we love our books!), individual chalkboards and white boards. I love using what we have for storage solutions- various baskets (also love scouring target dollar spot and thrift stores!), and mason jars are great for holding pens/pencils/crayons. Linking what I can at the bottom of this post!
RELATED: 2022-2023 Homeschool Curriculum Choices
Our Homeschool Room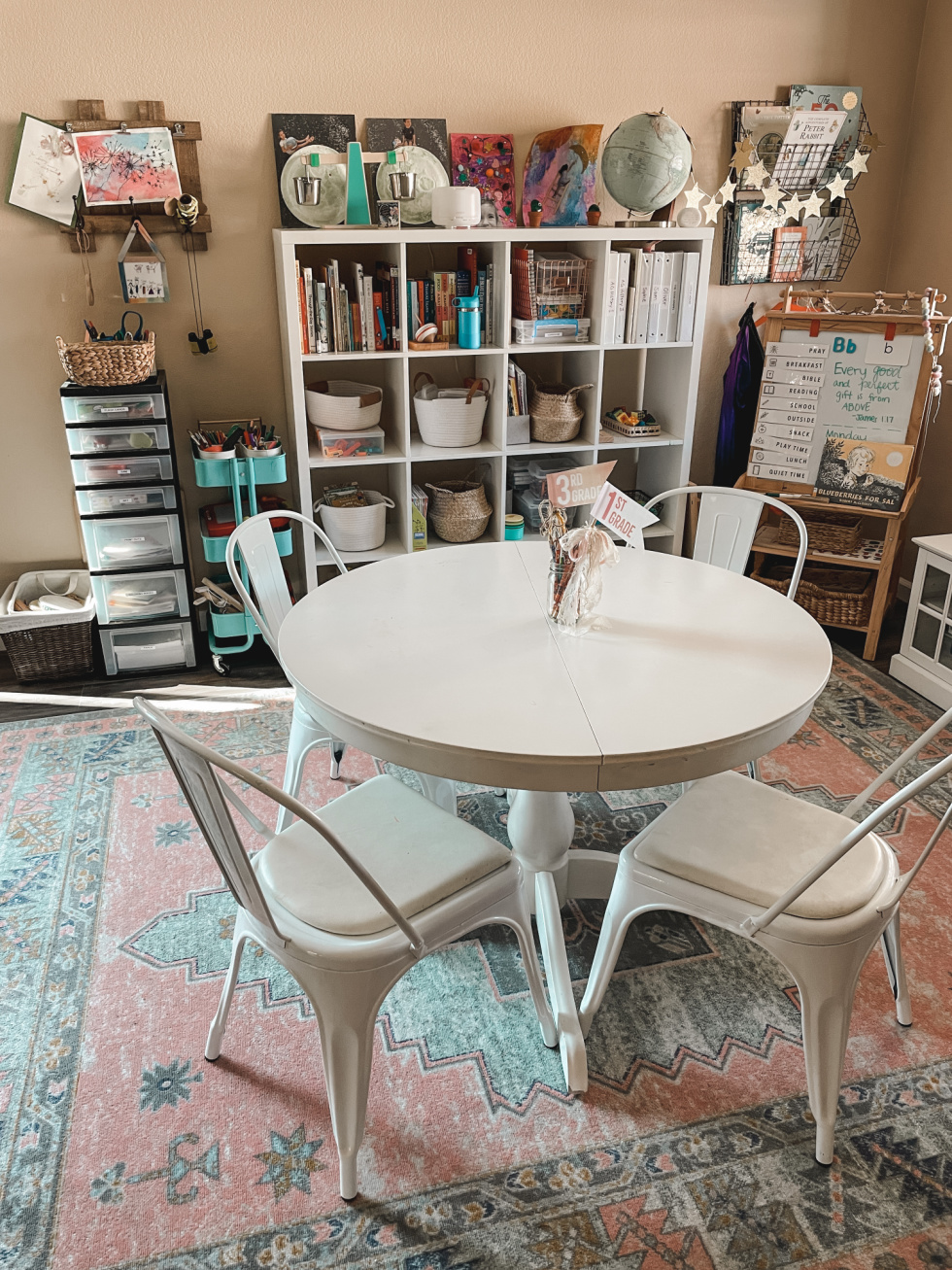 I love the functionality and aesthetic of our room- it seriously brings me so much joy and has quickly become one of my favorite rooms in our home.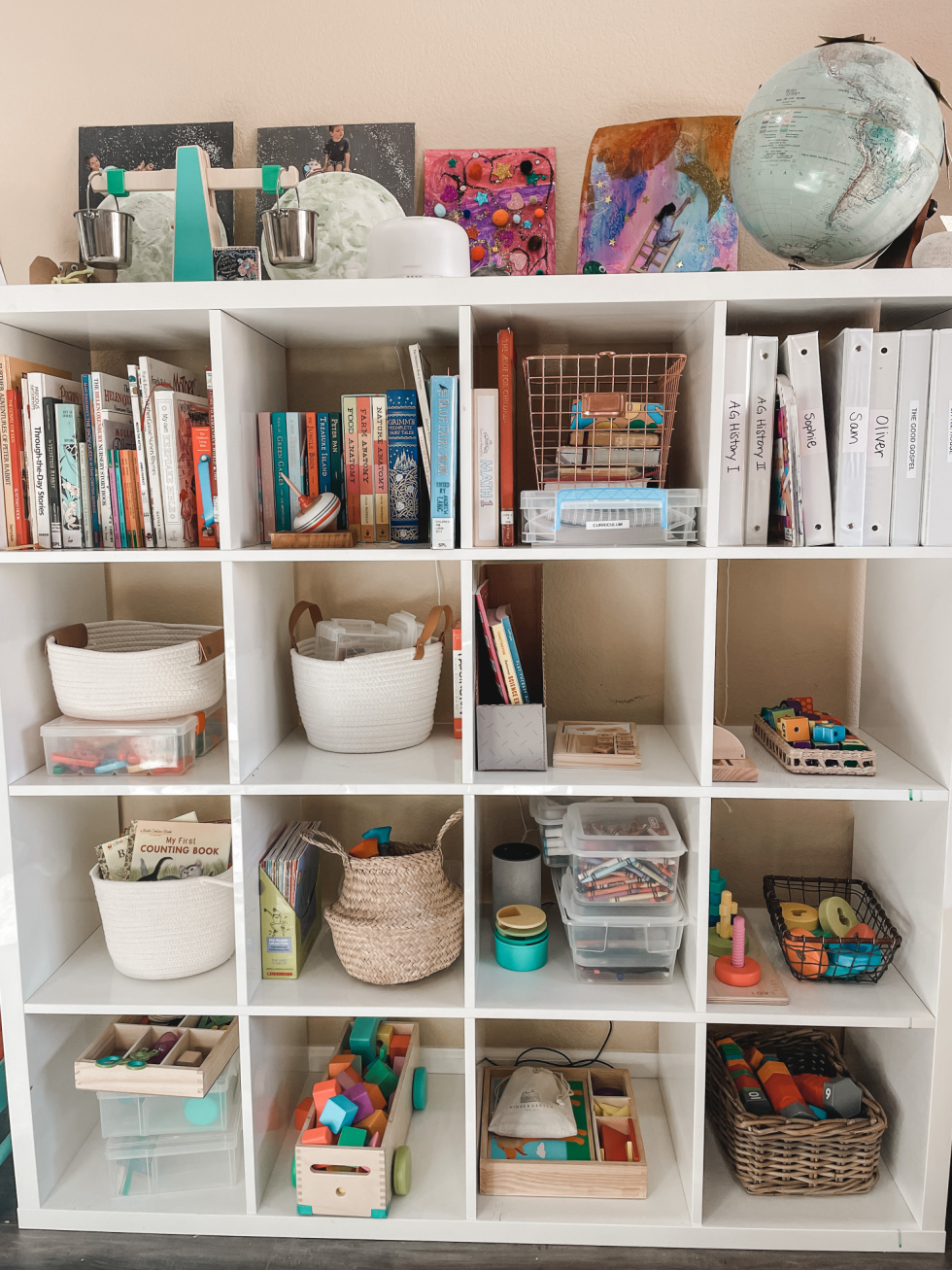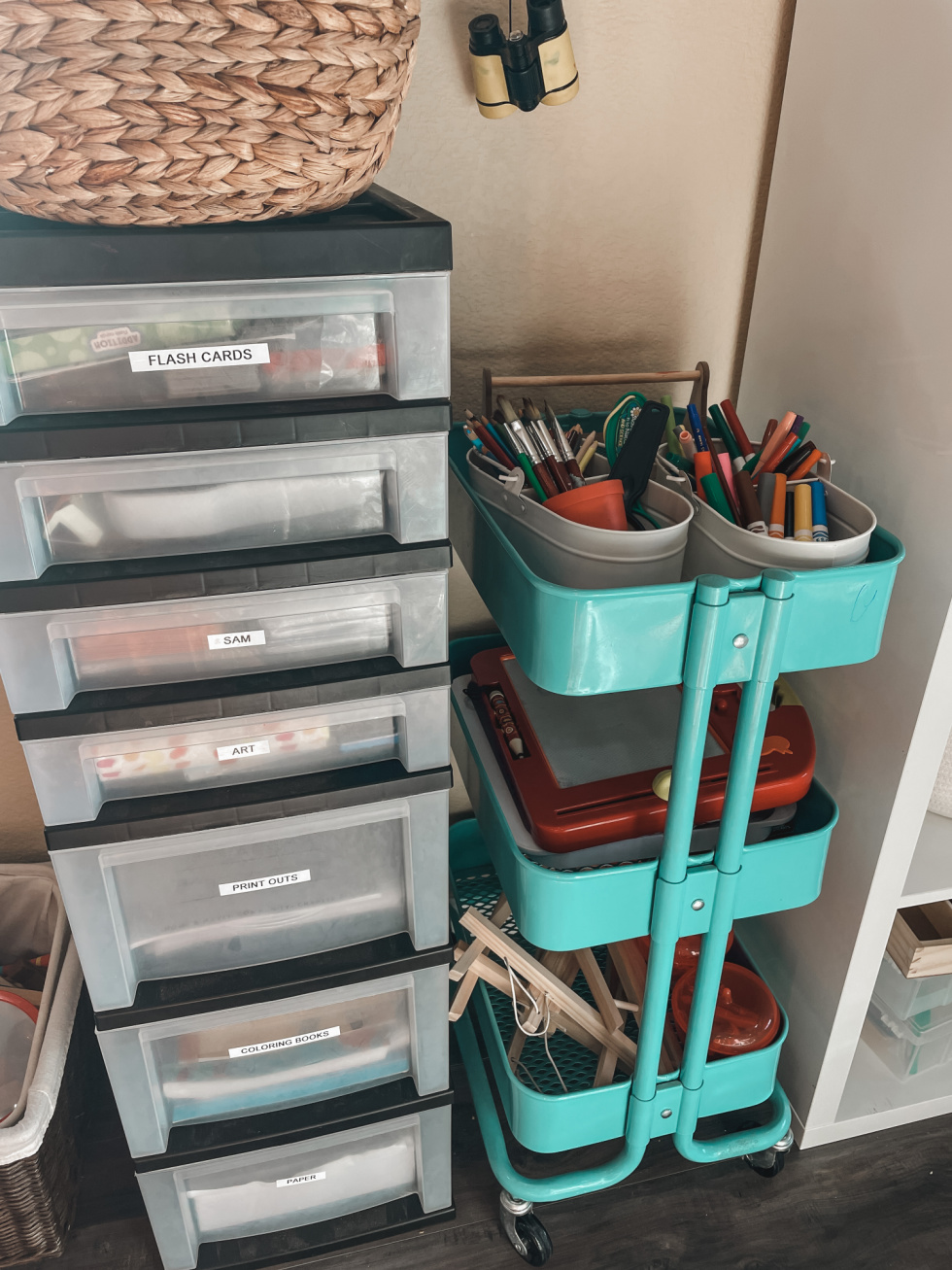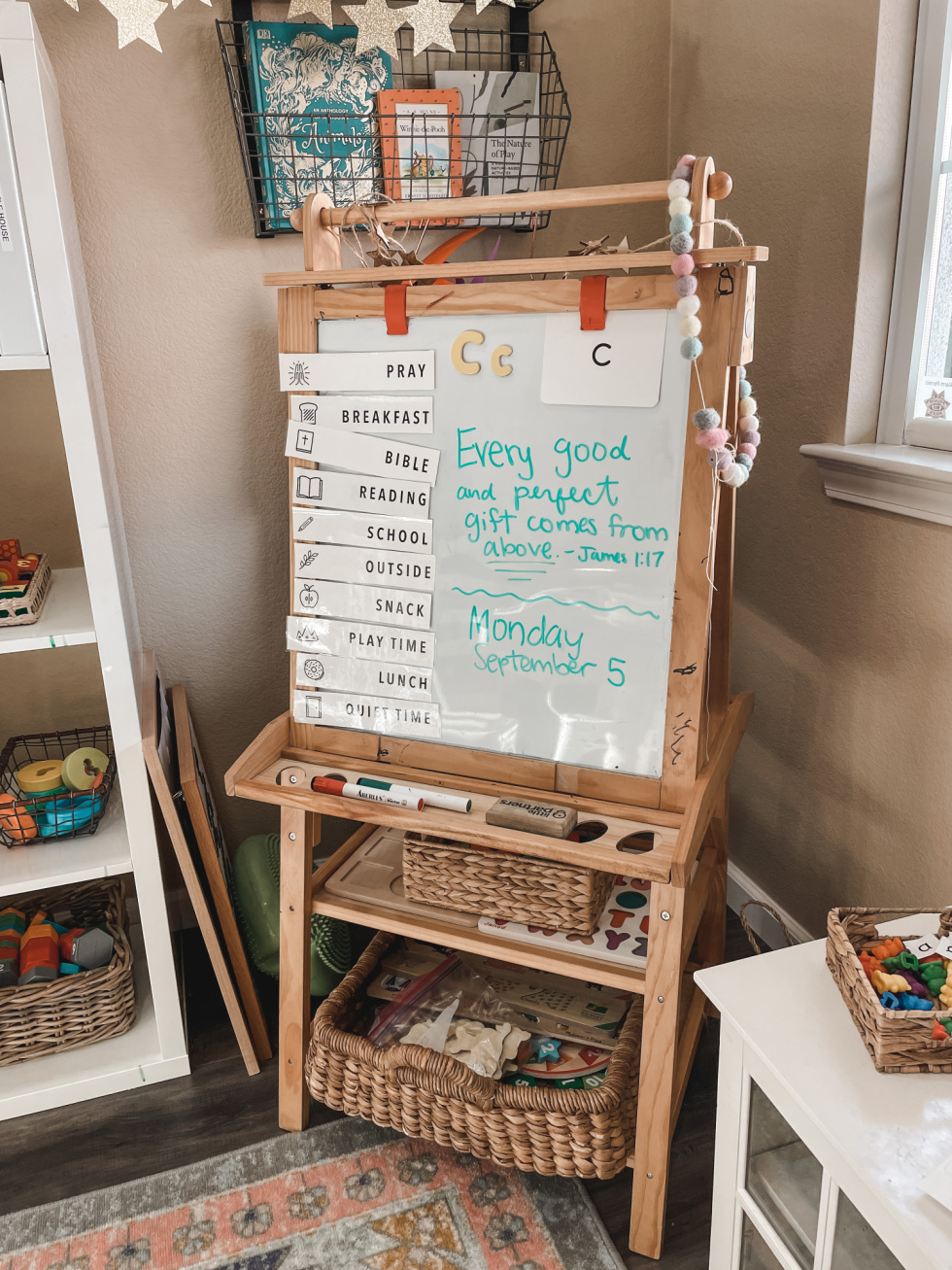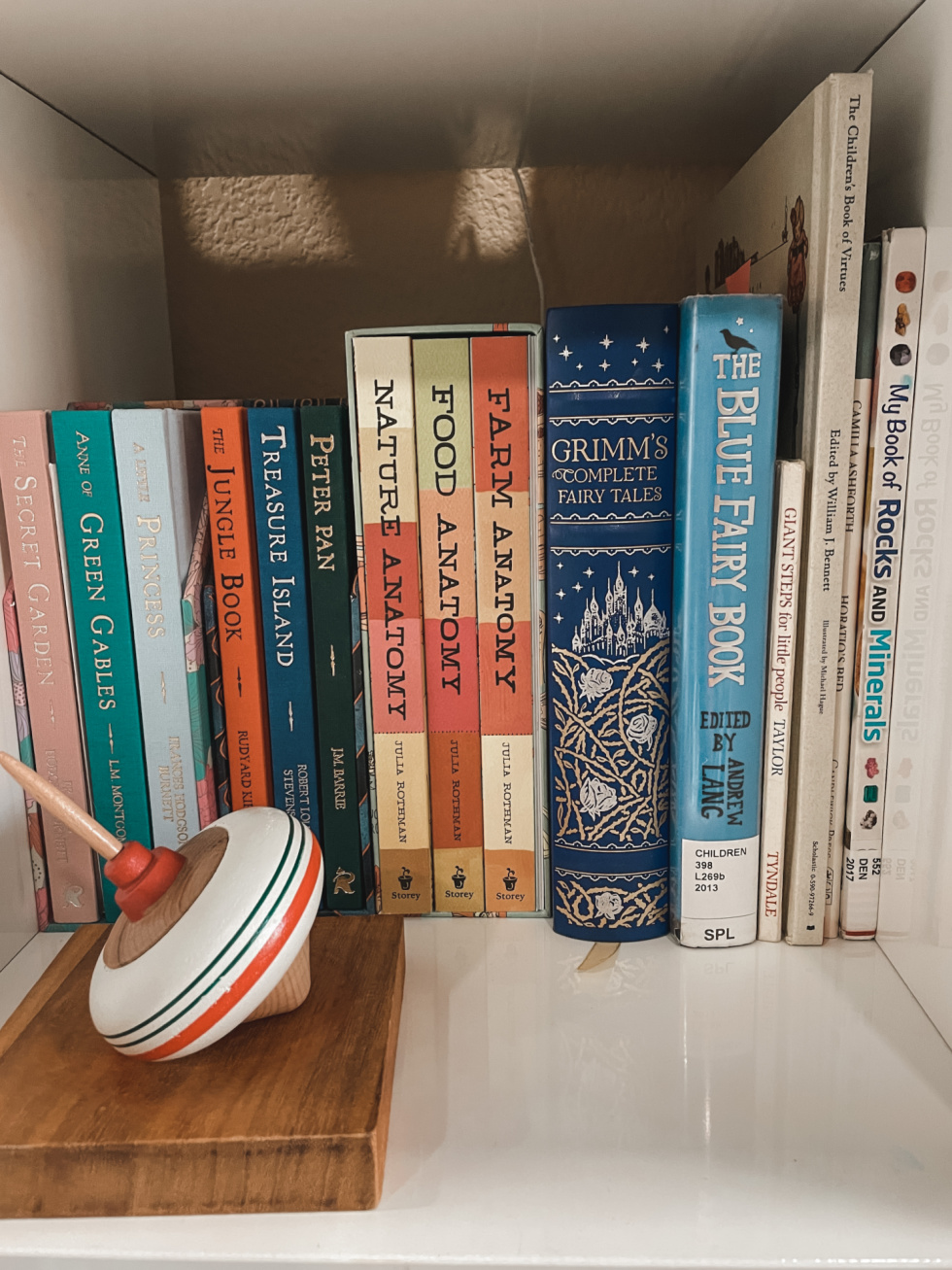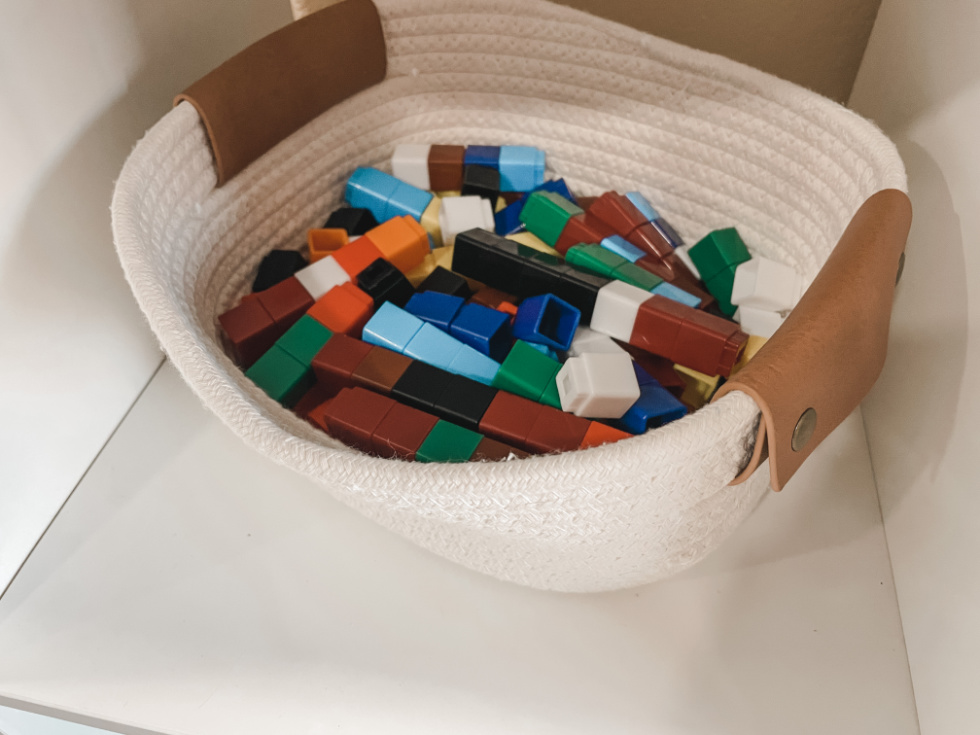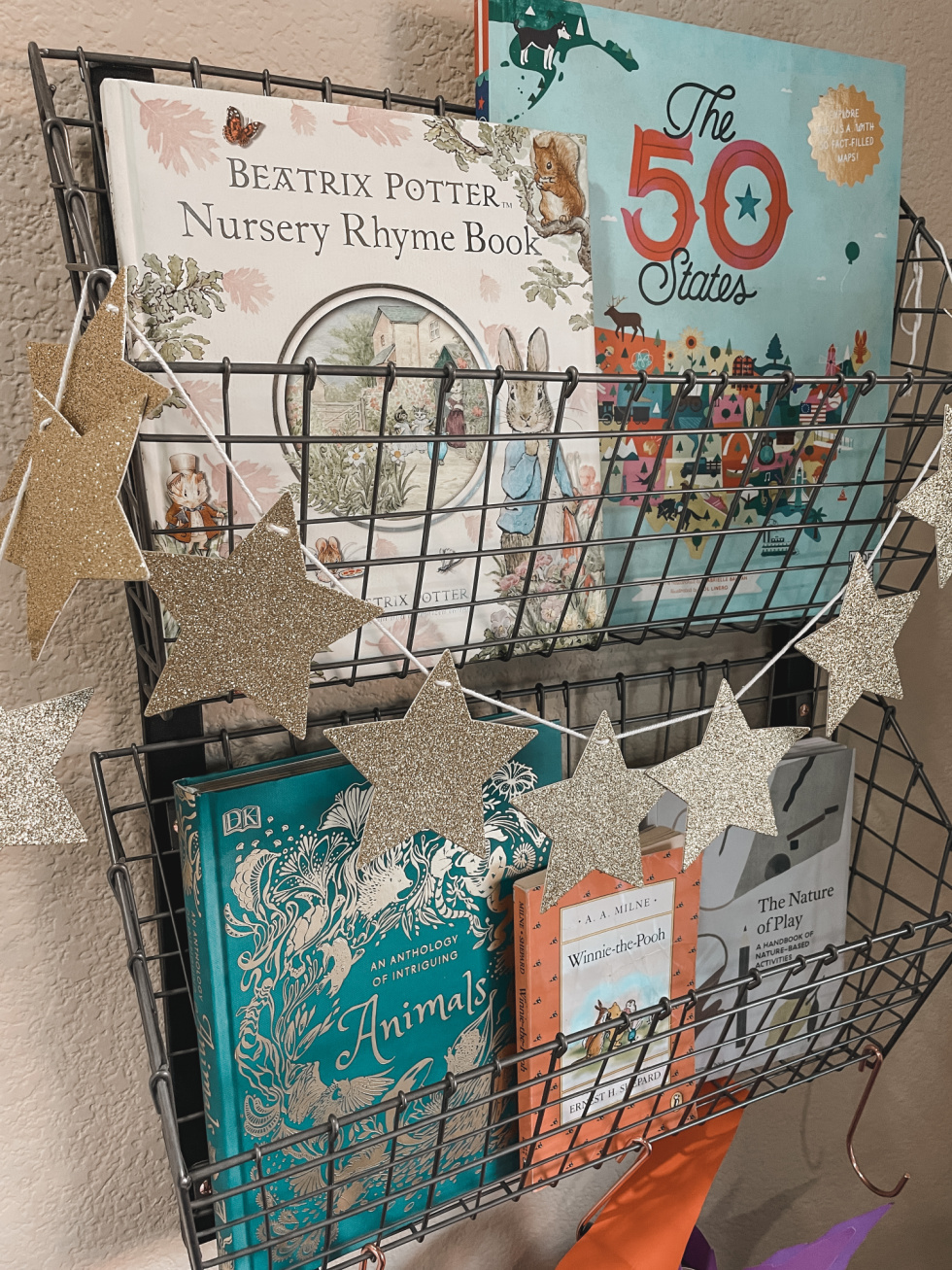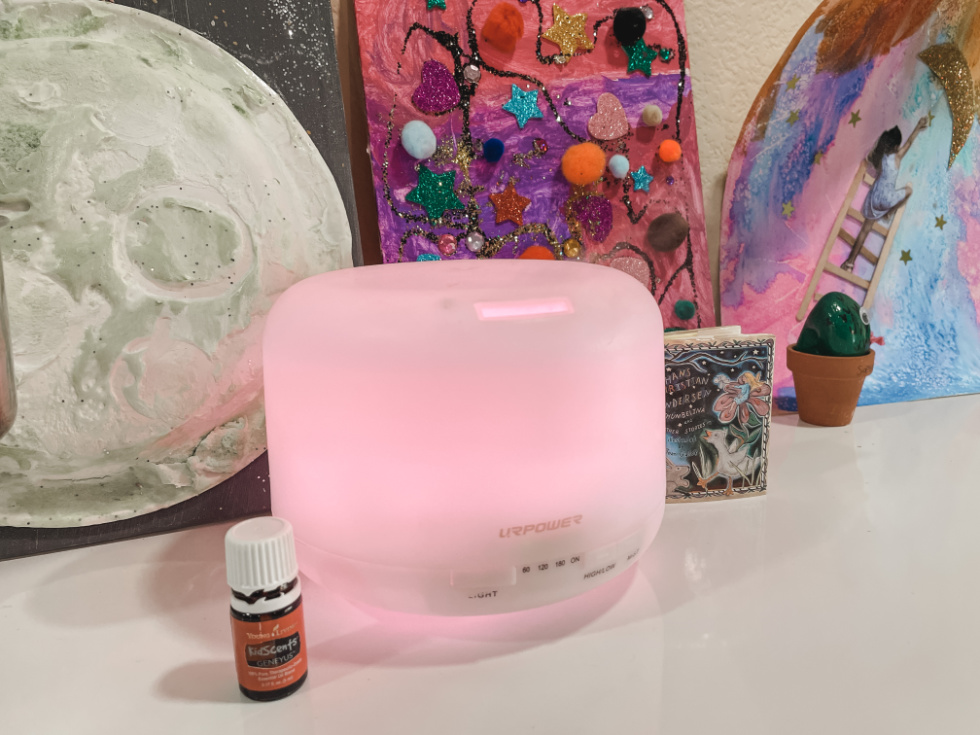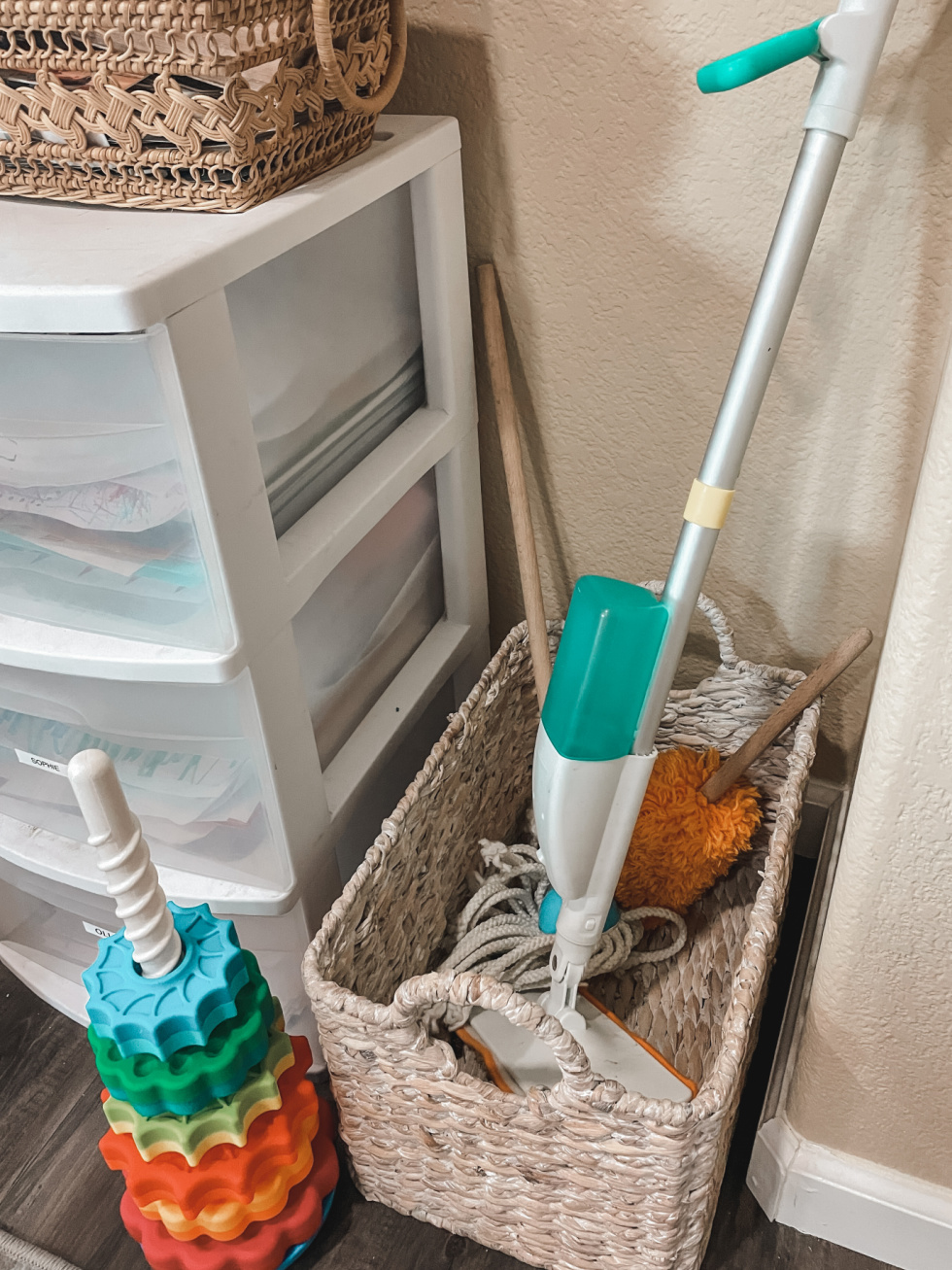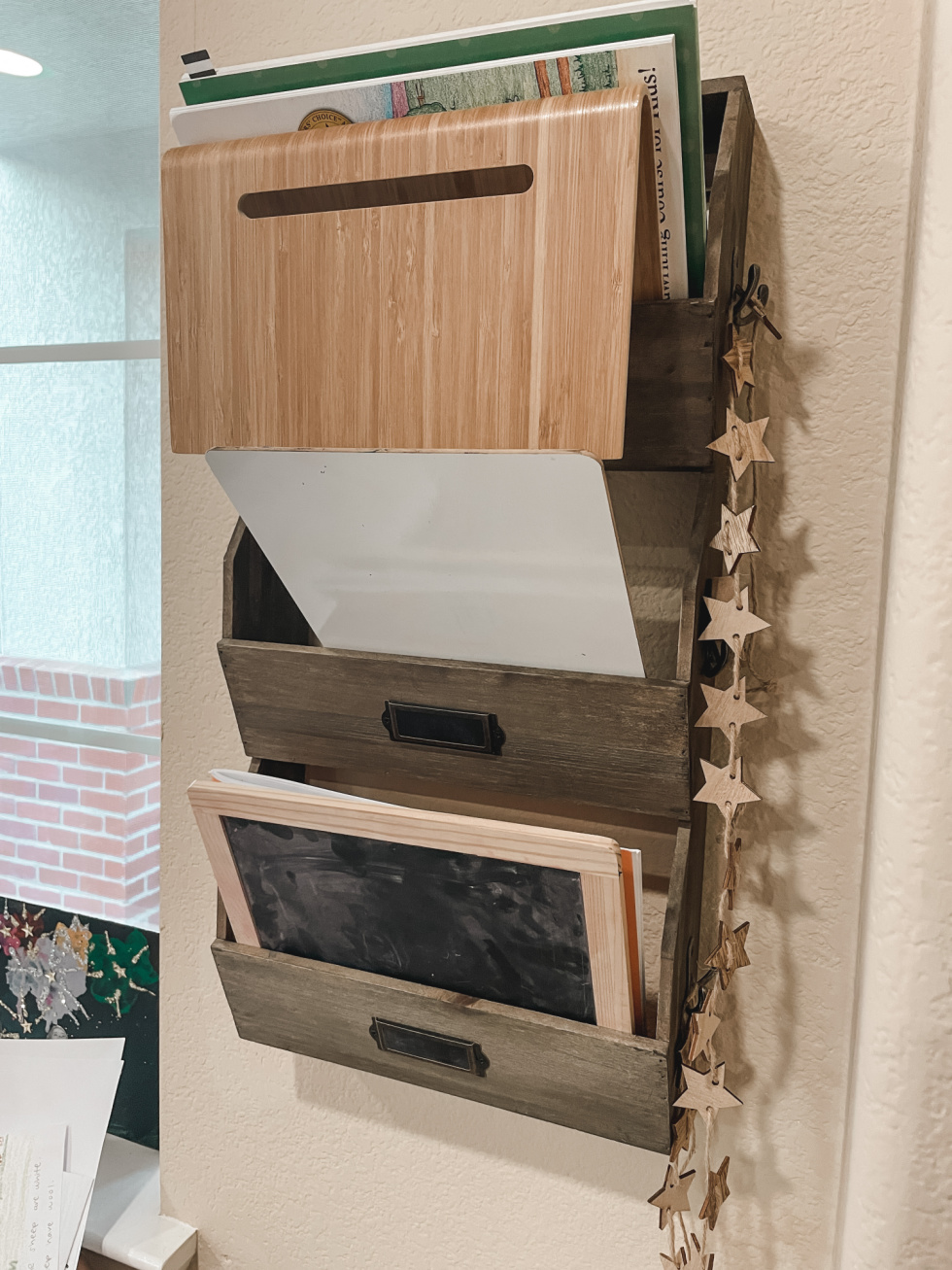 SOURCES + LINKS:
Rug – Amazon
White round table- Ikea
Large cubicle – Ikea
Small cube – Home Depot clearance
Scale – Loveevery (love all of their products!!)
Essential Oil Diffuser- Amazon (a favorite to fill a large room!)
Oils – We love the KidScents line and use daily! Geneyus and KidPower are favorites. Also love lavender and Peace & Calming for a calm environment and to set the mood for our days.
Rolling Cart – Amazon
Wooden Mini Easels – Amazon
Easel – Little Partners
Alphabet Puzzle – Hape
Alphabet Flashcards – Kindergarten Toolkit
White Baskets – Small and Large
Number Blocks – Amazon
Stacking Toy – Fat Brain Toys
Kid's Wet Mop – Lovevery
Kid's Broom Set – Melissa and Doug
Mini Chalkboard – Learning Without Tears
Mini White Board – Amazon
RELATED: Why We Homeschool
BOOK LINKS:
Nature Food & Farm Anatomy
Grimm's Complete Fairy Tales
The Blue Fairy Book
The Aesop for Children
Children's Bible
The Children's Book of Virtues
My Book of Rocks and Minerals
Beatrix Potter Nursery Rhymes
The 50 States
An Anthology of Intriguing Animals
The Nature of Play
Winnie the Pooh
Be sure to follow along over on Instagram for everyday homeschool fun!
xo