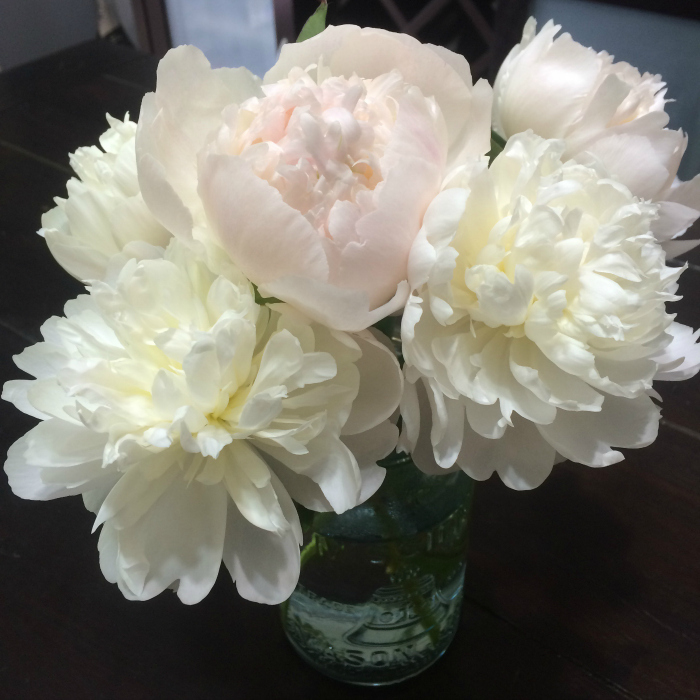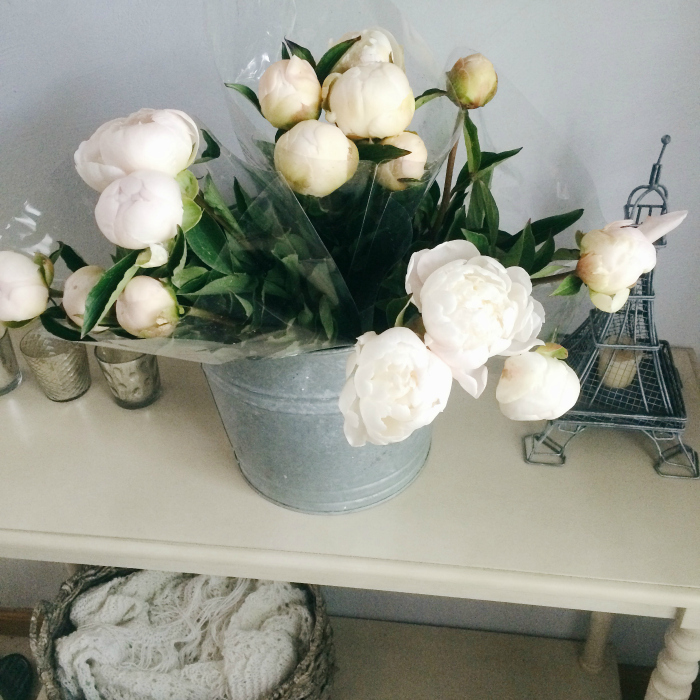 To say that I am obsessed with my peonies would be an understatement. I absolutely love having fresh blooms in the house. I think it's my love language. If I could have fresh flowers in every room of the house, all of the time, I would. Now, California's climate just needs to allow me to grow peonies and life would be complete. ;)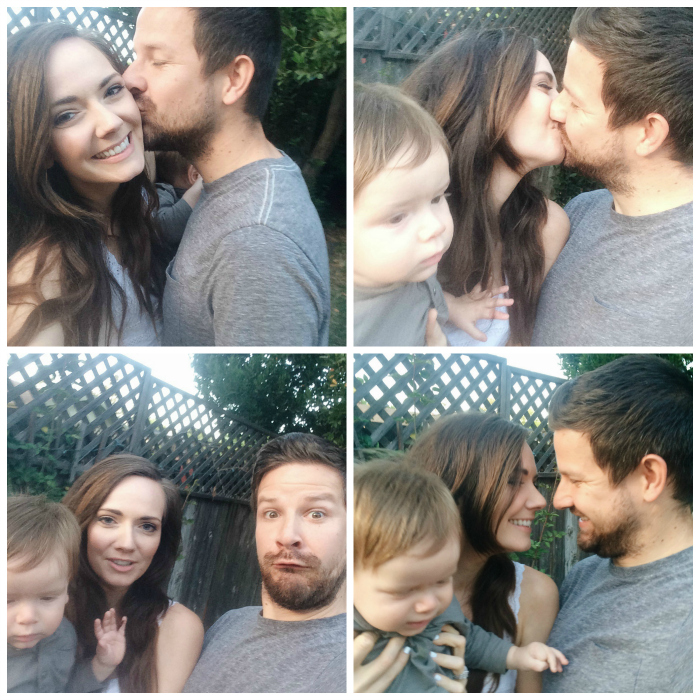 Why is it so hard to take a family selfie? I swear, we are thiiiiis close to getting one of those damn selfie sticks. *shudders at the thought*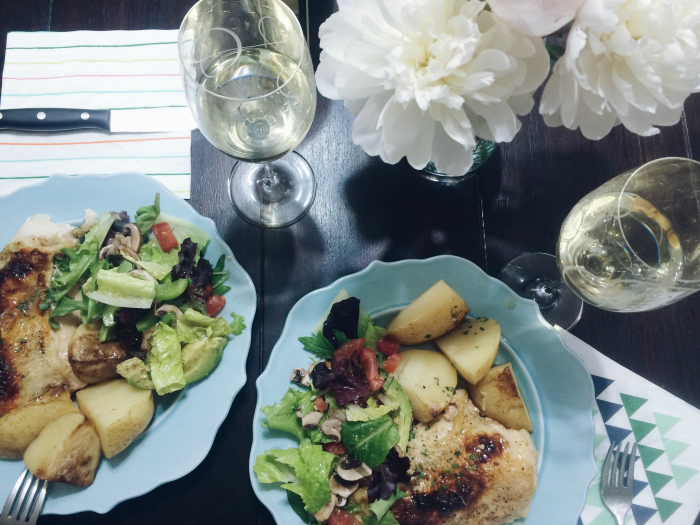 Anniversary dinner on point.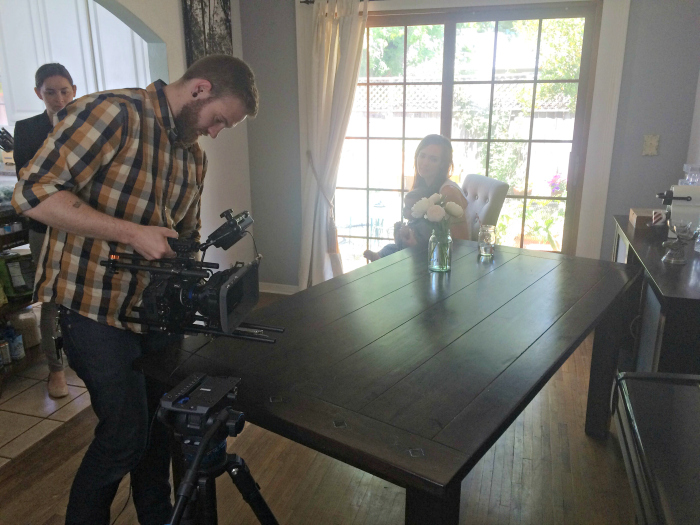 Some behind the scenes action from our filming day/ photo shoot with thredUP! I can't wait to see the actual shots from the day. It was kind of surreal and really neat!
And let's all talk about The Bachelorette's second episode for a sec, k? WHAT THE HELL, ABC. That was the most awkward thing to watch, it even topped the first episode when the guys were piling out of the limos and going to their girl, while the other girl just stood there ten feet away pretending not to be able to hear/see anything. This is not entertaining, this is weird and cruel, for everyone involved. And what's the most annoying thing of all, is that the guys who were all "TEAM BRITT, I'M HERE FOR BRITT!" totally changed their tune once Kaitlyn was declared Bachelorette. It seems so many guys have already been talking about the show like it's a game to be won. And it's disgusting. Hopefully she sees through them. Because, you know, they are SO not there for the right reasons (had to). And also, we'll be choosing our top picks on next week's Man Quotes!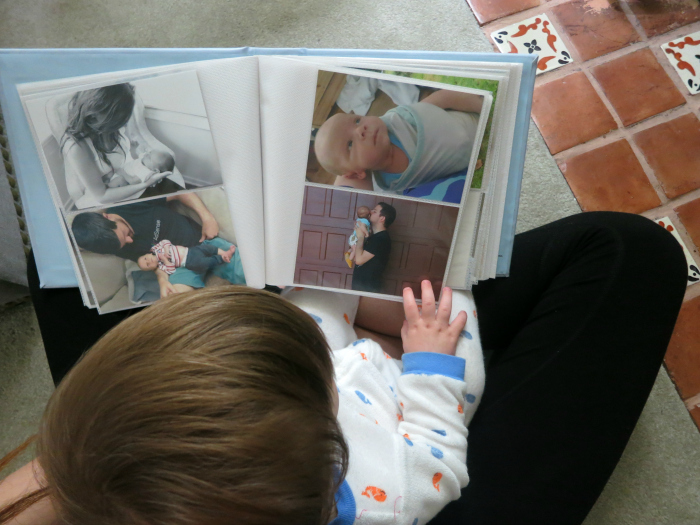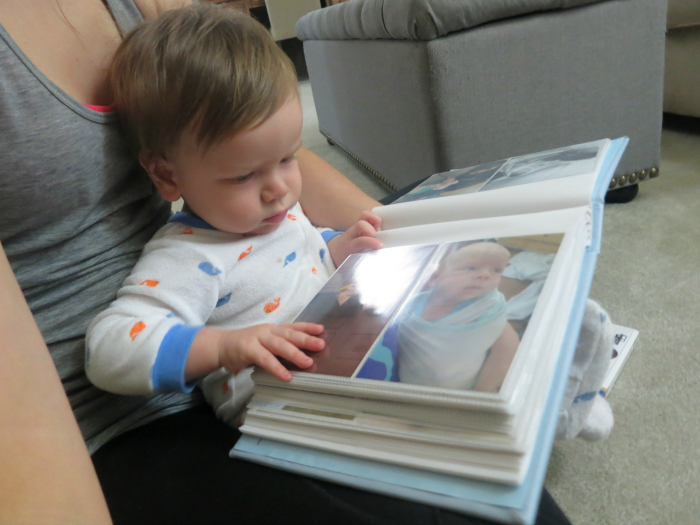 ALSO. Yesterday Sam went over to the bookcase and took his photo album off the shelf and started flipping through it. So then we looked at it together. And I think he enjoyed seeing the sweet tiny baby. And I enjoyed explaining each picture to him. Heart, melted. And also, how am I already describing newborn Sam as "Baby Sam" to my one year old?! He's still Baby Sam- he will always be Baby Sam!!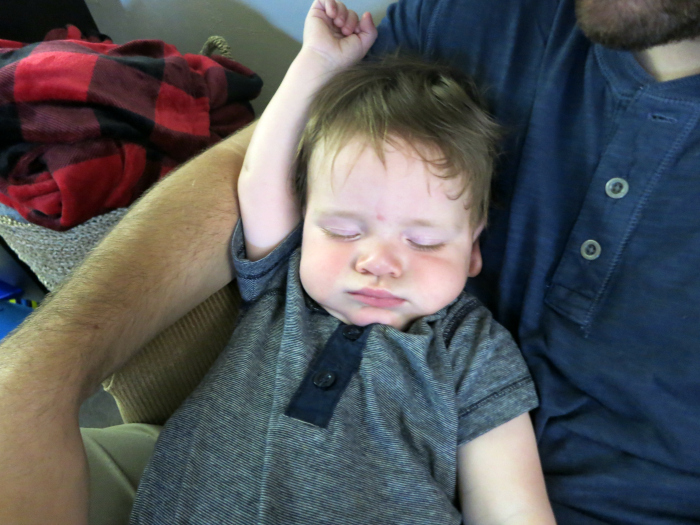 SEE? BABY. :)
And it's Memorial Day weekend! We're going to a BBQ on Sunday, yay! Do you have any fun plans?
xo
p.s. a few posts I've written lately on fashion. How to wear white and summer trends, in case you missed them. ;)
Read More on Katie Did What