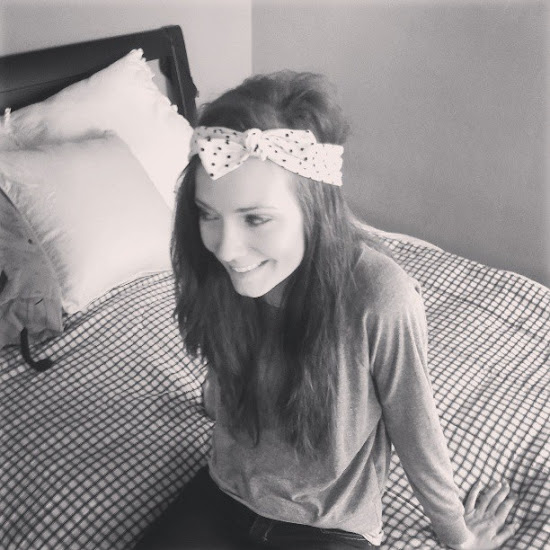 headband: sweetnessaboos etsy shop (
here!
)
pullover: american apparel (
here
)
carrot: ikea :)
Dear Zack, aren't you proud of me for making dinner for you not once, but TWICE last week?! I was feeling pretty domestic apparently. Don't get too used to it. ;)
Dear Sac Bloggers mixer, you were super fun and made me soooo excited to meet lots more bloggers in the future!
Dear Shio, you are the sweetest girl! I absolutely adore my new headband that you sent me! Zack kept complementing me on it, too. That's how you know it's really cute. ;) Oh, and you named the anchor necklace after me?! Way to make a girl cry. Everyone check out her etsy shop!
Dear weekend, I'm going out to dinner for my bff's birthday tonight and then tomorrow we're headed up the hill to spend time with my daddio and I am really looking forward to it! I can already tell this will be a good weekend.
Dear "The Bible," Zack and I are a few episodes behind, and have really been savoring them. I can't describe in words how much I love this series, or how much it has been speaking to my heart. It's leaving me inspired and moved and most importantly, it's strengthening my faith more than ever before.
And now for my favourite verse of the moment: 


Be joyful always, pray continually, give thanks in all circumstances… – 1 Thessalonians 5:16
What are your weekend plans? Favourite verse of the moment?
xo
p.s. I'm guest posting on my friend and wedding photographer Ryan's blog today, so check that out! Especially if you're planning your own wedding right now, it'll be a big help! ;) My top 5 wedding planning tips!
Follow @katiedid_what
instagram