Black Friday is fast approaching, my friends. And if there's one thing I love, it's a good sale. Thankfully, this time of year is just brimming with good sales. I thought it'd be fun to share my favorite ones, in case you need some help for all of that Christmas shopping you're about to get done! Also, I don't do the whole going out in public for Black Friday thing. It's just not my style. I prefer to shop from the comfort of my own home. :) Thus, I bring you my favorite online Black Friday sales! Stay tuned for my gift guides, which will be coming up soon!
NOTE: I will be adding to this post as new deals come up!
ASOS
30% off everything with code TGIBF.
ANTHROPOLOGIE
20% off all items with code HOLIDAY20.


Love these monogrammed mugs, The Gospel According to Coco Chanel (because, le duh) and this gorgeous beaded clutch (perfect for holiday parties!)
J. CREW
30% off select items and extra 40% off sale with code HOLIDAY.
GAP
50% off everything with code BLKFRDAY. 40% off with code GIFT.


Sam has these pants and they are adorable! I'm also loving this 'happy' onesie, these comfy lounge pants and this cute plaid coat.
OLD NAVY
Up to 50% off the entire store online, starting Thursday at midnight.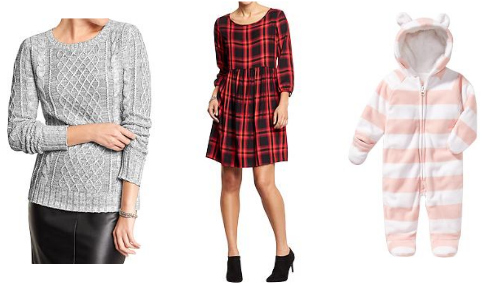 Some of my fave Old Navy deals:
This classic cable-knit sweater, this super sweet plaid dress (perfect for the holidays!) and this snuggly bear suit (Sam has it in grey!).
KOHL'S
15% off with code THANKS15 and $15 in Kohl's Cash for every $50 you spend! Free shipping $50+. NOW through 11/30.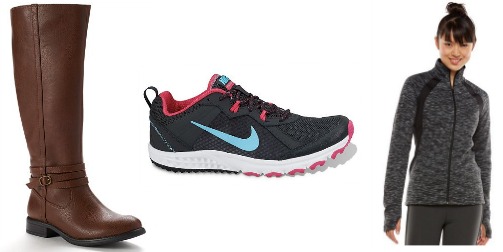 Some of my fave KOHLS deals:
These chic LC Lauren Conrad riding boots $41.64 after code (Reg. $99.99)
Nike trail running shoes $42.49 after code (Reg. $70)
Adorable (and super cheap!) fleece-lined workout jacket (OMG!) $11.04 (Reg. $40)
TARGET
The store opens at 6pm Thursday, so I'm assuming the sales start then, as well. Free shipping on everything!


Some of my fave Target deals:
One of our favorite party games, Apples to Apples is $14.99 now, $9.99 on Black Friday (Reg. $19.99)
CHI flat iron with mini curling iron (so cute!) $99.99 and you get back a $10 Target gift card!
This awesome Nikon D-SLR camera with two lenses and a bag $496.99 (Reg. $779.99)
ULTA
Starts Thursday at 7pm (online) and 8pm (in stores).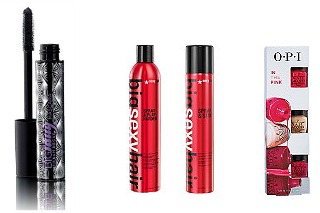 Some of my fave ULTA deals:
Sexy Hair hairsprays and Root Pump $6.99 (Reg. $17.95)
Urban Decay Big Fatty Mascara $10 (Reg. $20)
O.P.I Mini Sets 2/$12 (Reg. $9.95 each)
MACY'S
Sales should start online Thursday at 6pm.


Some of my fave Macy's deals:
This super cute Steve Madden tote bag (similar to my bag that I love so much!) $54.99 (Reg. $108)
For the man in your life, Polo thermals in all different colors are $24.99 (Reg. $45)
We LOVE our Keurig! You can get one for $79.99 after mail-in rebate (Reg. 174.99)!
WORLD MARKET
Starts Thursday!


Some of my fave World Market deals:
BOGO Free throw pillows.
BOGO Free baskets (one can never have too many baskets, of this I'm certain).
AMERICAN EAGLE
40% off everything plus free shipping with code GOBBLEUP.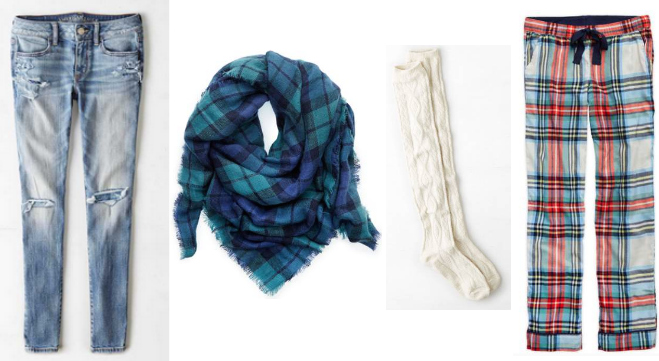 Some of my fave AE deals:
All of their jeggings (they're my favorite jeans ever!), these adorable boot socks, comfy flannel pj pants and a super fashionable blanket scarf!
What sales will you be hitting up?
Anything I missed? Share your finds in the comments!
xo
p.s. I found the sweater onesie that Sam wore at his dedication! It's HERE, and every size is in stock! YAY! Wanna know a secret? I actually bought it when he was still brewing in my tummy. :)