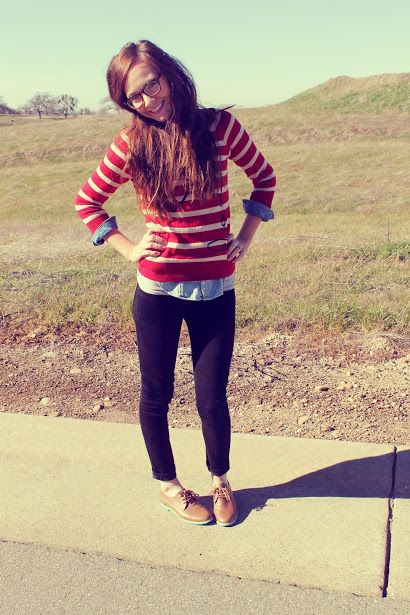 glasses: c/o Firmoo (
here
)
sweater: forever 21
chambray: h&m
pants: forever 21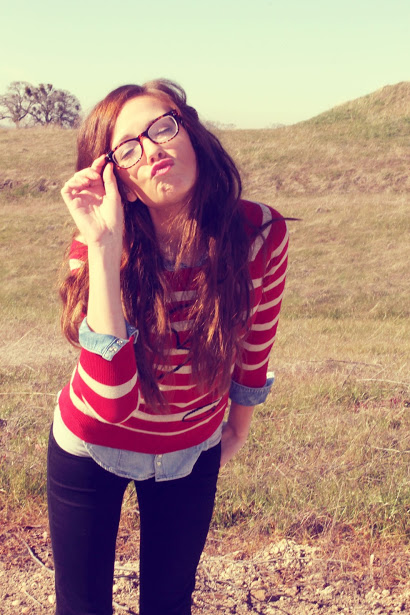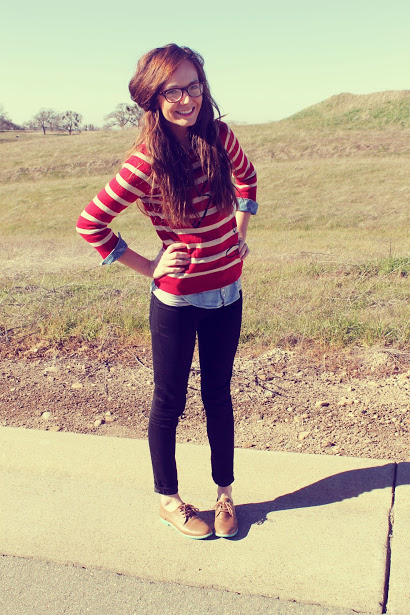 Dear Zack, going to Costco with you is seriously one of my favourite things to do. It was like a little Thursday afternoon date. Plus, the samples were amazing this time. Totally made up for last time when we were there an hour before closing and there were NO samples! No samples, at Costco, have you ever heard of such a thing?!

Dear stair workout, you were so much fun today! I am surprised that I actually enjoyed running up and down stairs and doing crazy exercises in between (I did a push up with one leg in the air, guys! That was SO HARD). I love how strong I feel. You know what they say, strong is the new skinny. ;)
Dear Moonrise Kingdom, we watched you last night and I must say, I liked you. I liked you a lot. You were quirky and cute and silly and just the right amount of ridiculous for me to thoroughly enjoy you. Zack thought you were kinda weird, but I think that's the reason I liked you so much. Plus, I always had a crush on Edward Norton (I know- weird crush) so you know. And the part where Sam says "What kind of bird are you?" Ugh. Just, yes.
Dear lovely readers, it's Friday, and I figured, what better way to celebrate the Friday-ness of it than to have a fun giveaway?! Firmoo is generously offering a gift card for $30 toward glasses from their website! I already own 2 pairs of glasses from this company and I absolutely adore them. They are surprisingly (like, seriously, shockingly) cheap but of great quality and super stylish frames! I'm looking forward to getting a few more pairs, too, since I am unfortunate enough to rely on them to be able to see. Oh, bad eyesight. I just love companies like Firmoo for making me feel better about having terrible vision.
xo
a Rafflecopter giveaway
p.s. I'm over at Lost in Travels' blog today, talking about my favorite places I've traveled to!
Want to take over this spot for a day through a sponsorship? Email me: [email protected]
(Linking up with
Ashley
!)