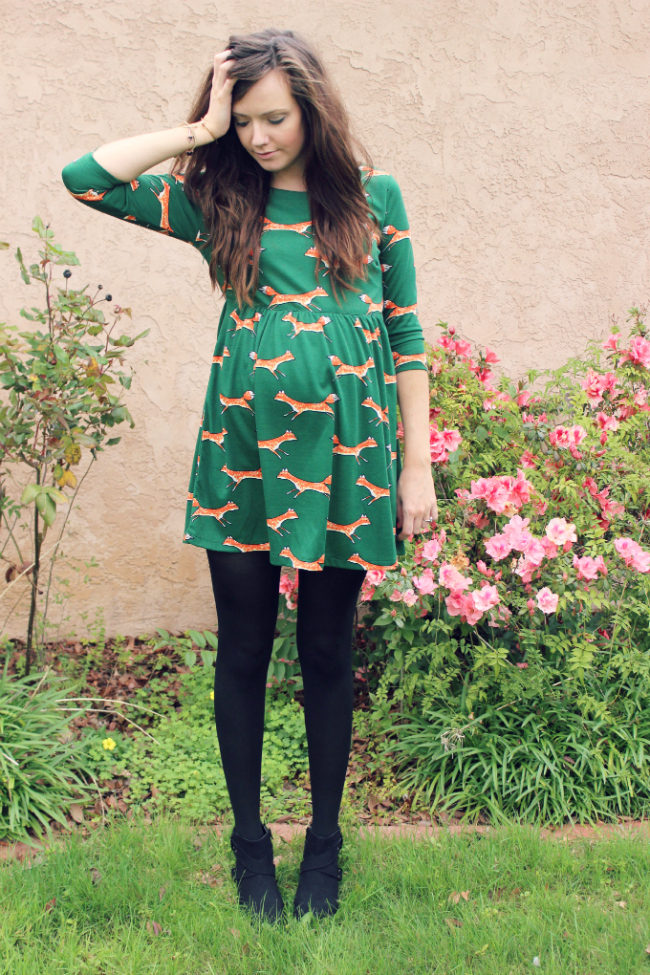 dress: c/o oasap (here)
booties: asos (similar here and here)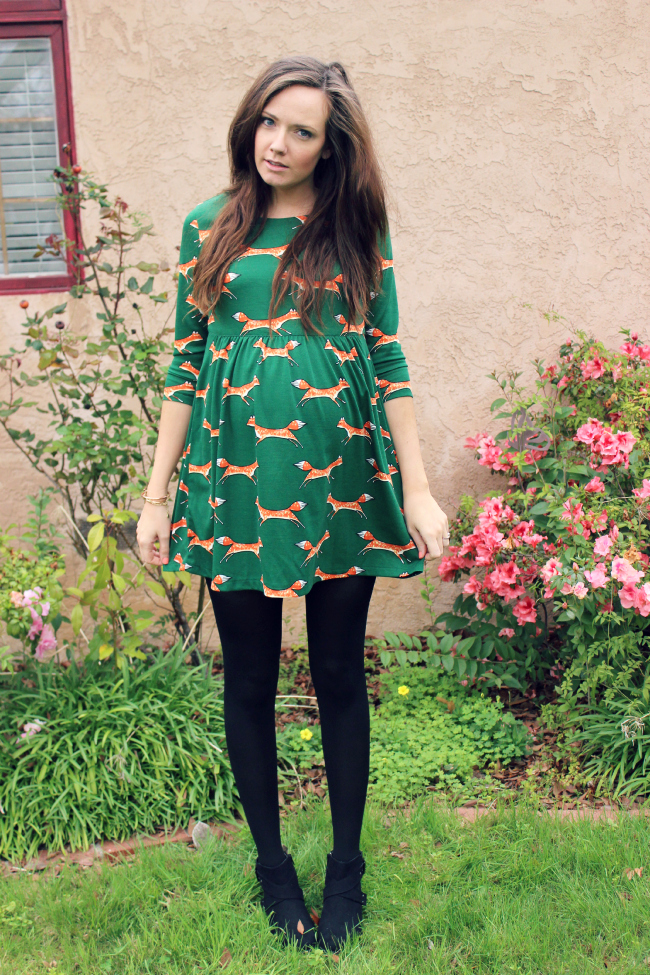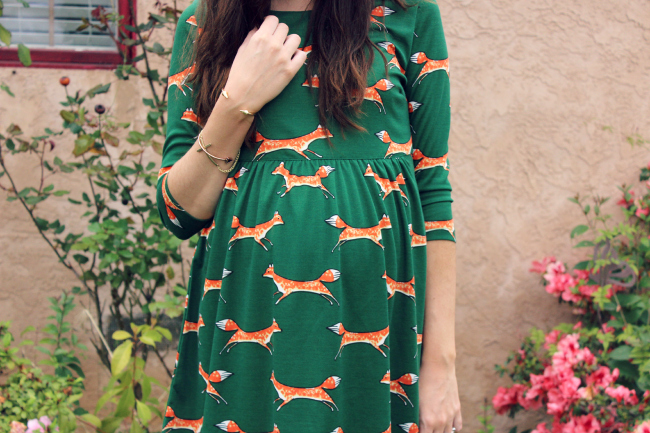 Yes, this dress has little foxes all over it. And how cute is that, right? I mean, I don't know about you, but animals on clothing is just one of those things that makes me extremely happy.
Other things that make me extremely happy are dates with best friends, which happened last night. I got together with my bestie Katie (yes, we have the same name) and we literally talked about this baby (she's a mama too, so there was a lot to talk about) for 4 hours straight. Love that girl.
What's your favorite animal to have on clothing? Cats is my answer. Le duh.
Have you had any girl time lately?
What's something that makes you extremely happy?
xo