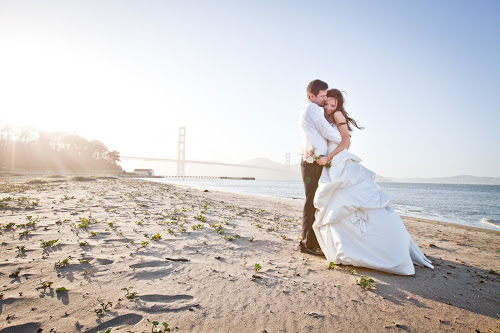 so august ended and september came, even though nobody got permission from me on the matter.  i'm still kind of in denial that it's september already.  like, i- haven't- changed- my- planner- to- the- next- month- yet denial.  thankfully, it still feels every bit like summer over here, so i can think in my head that it's august, and everything will be hunky dory.  right?  right.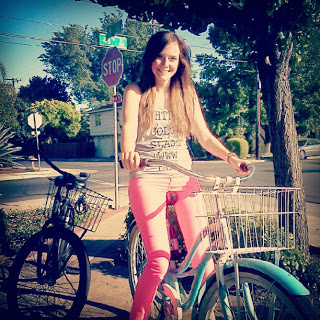 this weekend we went on a bike ride through our neighborhood and to my alma mater and along the river and it was just so lovely.  i probably shouldn't have worn pants though, but i guess i chose fashion over comfort on this one.  why wear spandex when i can wear hot pink pants, you know?  that's always been my motto.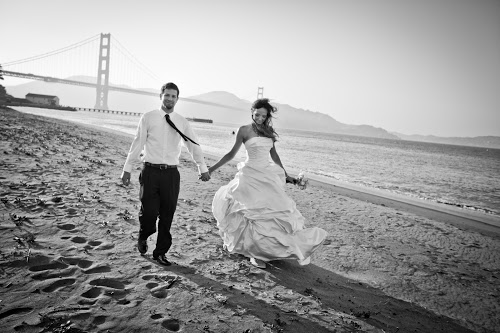 what about you, are you ready for fall to be here already?  i love the fashion, don't get me wrong, but i've really been enjoying summer, and it's kind of my favourite time of year (besides christmas) so it's hard for me to let go.  this one was a really good one, too.  we celebrated our one year anniversary in santa barbara (
here
,
here
,
here
,
here
, and
here
), had an
anniversary party with the family
, one of my dearest friends 
got married
, i turned
25
, we celebrated
the 4th of july
with family, zack turned
29
, we spent time
at my parents'
a lot, we went to san francisco a few times (and for
our first business-related trip
!), josh and christina visited and we went to the
big trees
, had lots of
summer bbq's
, i went to the
california state fair
, and 
we quit our jobs(!
) and started making money for ourselves!  yes, this was a good summer indeed.
i'll leave you with a pretty quote that really sums me up nicely:
In the depth of winter I finally learned that there was in me an invincible summer. 
– Albert Camus
ain't that the truth.
happy labor day, loves.

follow me on instagram!  @katiemichelledid
xo