Ai yi yi (I find it quite amusing trying to type out things that you say in real life… I just kind of tried to spell that how it sounds… And spell check isn't too happy with it haha)! Sorry for the lack of updating! Life has just sort of taken over this past week… Which, don't get me wrong, is a very, very good thing. I'm getting things done, which feels so awesome! Don't you just love feeling productive?
This week Zachary and I went to our wedding venue with my parents, just to sort of touch bases and take some pictures of where our ceremony and reception will be held. There's an open house on January 30, which we are definitely going to be attending! Loads of free appetizers and drinks, plus hopefully finding our florist (which is the only missing link)? Yes, please!
I started feeling pretty lousy Wednesday evening. You know that feeling that you just KNOW you are getting sick? Ugh, well I had it. And you know what I did differently? Instead of moping around and letting the somewhat-fatigued-and-icky feeling take over me, and instead of giving in completely to the looming sickness, I woke up Friday morning (swallowing shards of glass and all), and I exercised. That's right. I threw on my cute little yoga pants and sports bra (I swear, it's totally at least half psychological – dress the part and it instantly makes you want to work out!) and I plugged in my P90x dvd, and went at it. Sure, I had to pause every now and then when my nose was dripping (didn't want to ruin the carpet—tmi?) but the point is, I DID IT. I completed the ab ripper, and I did cardio and stretching, and it took about 2 hours, and IT FELT AMAZING. Afterward, I felt infinitely better than I had that morning.
And this morning, I woke up already feeling like I had defeated the looming cold. I feel invincible! Seriously! It may sound silly, but it's true! I remember in college, my nutrition teacher would tell us over and over that exercise is the answer to everything, and that exercise heals everything, and I just kind of halfway swallowed up that information, partly thinking she was just a taaaaad bit overdramatic and, yes, a little crazy. But she was right!! I feel so empowered right now, and just extremely proud of myself.
So. I found the cure to the common cold. It's called exercise. (And yes, I know I am a genius, no need to point that out.) :)
And now, I'll leave you with a little photoshoot I did with Batman: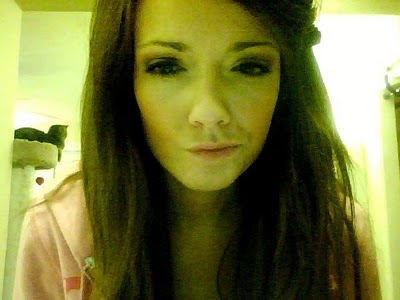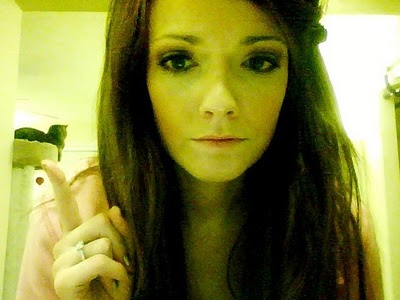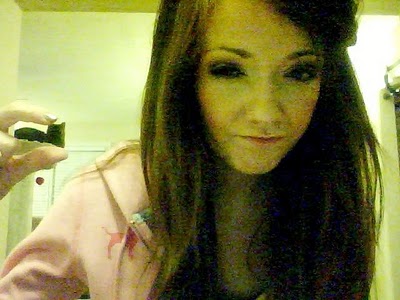 And look at me! All better and so happy about it!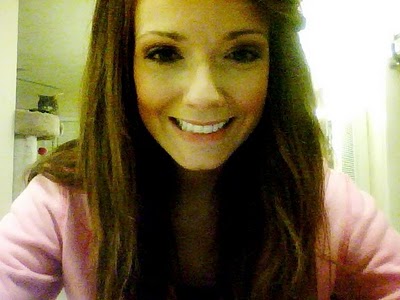 (Sorry about the weird coloring in the photos… My webcam isn't the greatest. That's the one thing I miss about my macbook: iPhoto is like the greatest thing ever!)