Sharing basically my favorite things… or what's on my personal wishlist… today! The holiday gift guide for her is for the laaaaaadies! Mom, sister, cousin, bestie, errrrr… YOU ;) Here we goooooo…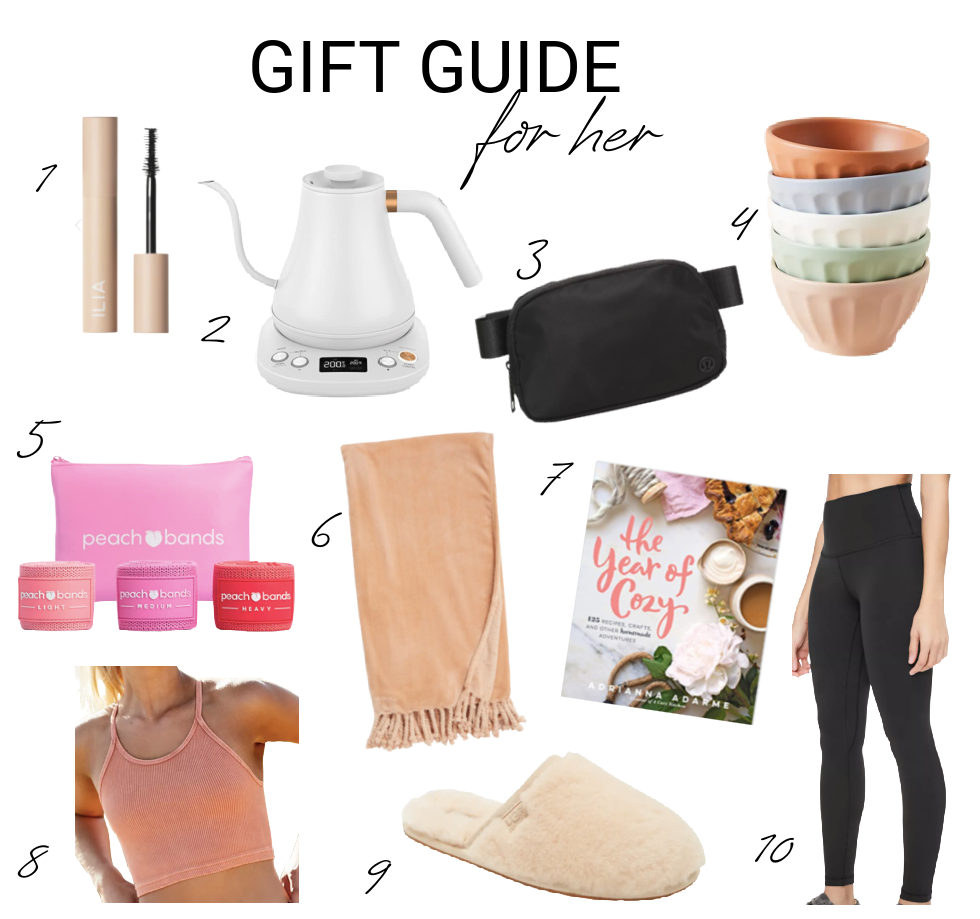 ONE // TWO // THREE // FOUR // FIVE // SIX // SEVEN // EIGHT // NINE // TEN
Ilia makeup is completely clean and non-toxic (yay!), and is on my list this year, I've tried a few and am hooked- have heard amazing things about the MASCARA!
Have and love this ELECTRIC TEA KETTLE– perfect for the tea lover!
A BELT BAG (FANNY PACK) is a must for any mama! Total game changer. Yay for hands-free, and surprisingly fits EVERYTHING. lol.
These HIP/BOOTY BANDS are my newest workout obsession. SO GOOD.
Give me all the COZY SLIPPERS. And the BEST LEGGINGS EVER. For anything. Always. Period.
SHOP MORE GIFT IDEAS BELOW:
Don't miss my other gift guide:
Gift Guide for Kids
What's on your list this year??
xo