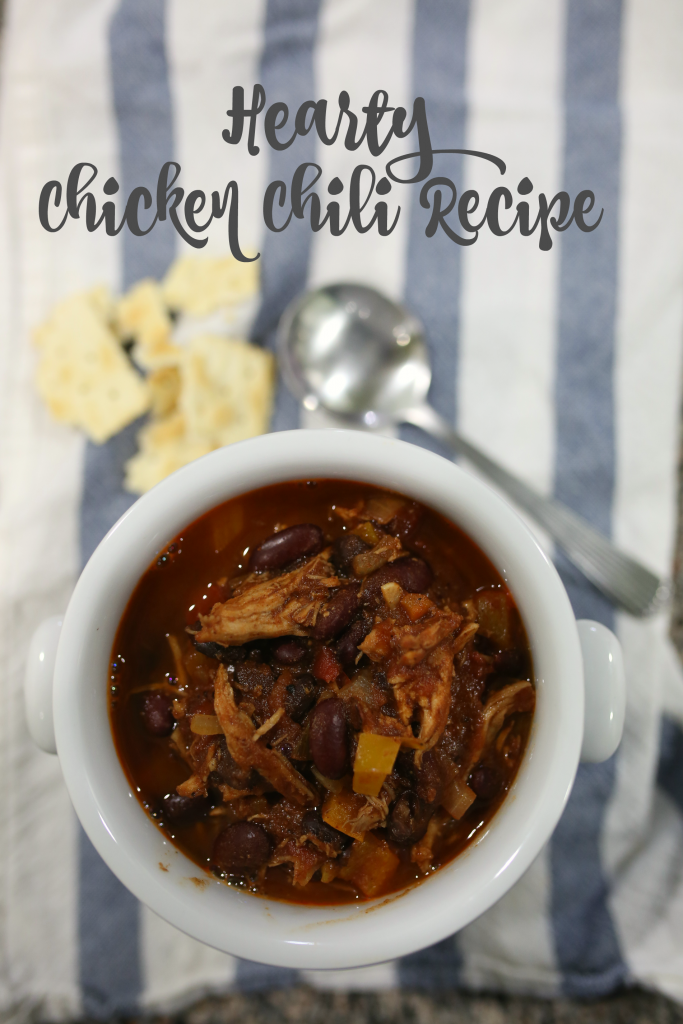 The weather is chilly, the days are getting darker earlier and the fall/winter season is officially upon us! What better meal to warm you up from the inside, than a steaming, hearty bowl of chili? One of my favorite meals to make on a cold day, and one that makes some killer leftovers, too! Win win! This recipe was actually created by my amazing chef d'extraordinaire, Zack! I can't take the credit, even if I really would like to. ;) But when he made it, I knew I just had to share here on the blog! It's too good to keep to ourselves!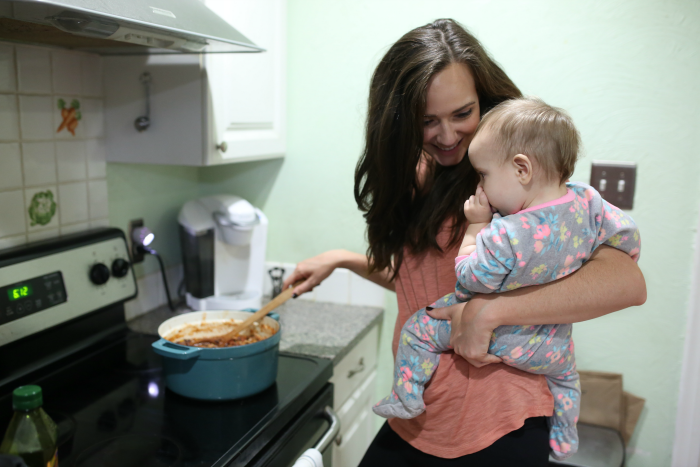 INGREDIENTS:
2 chicken breasts, shredded
1 Bell pepper
1 Onion
4 cloves garlic
1 (15 oz.) can fire roasted tomatoes
1 (4 oz.) can diced green chiles (we use mild)
1 (15 oz.) can tomato sauce
1 1/2 Tbsp chili powder
1 tsp cumin
1 tsp dried oregano
1/4 tsp Ethiopian berbere (secret ingredient- you can sub another 1/4 tsp of chili powder)
1/8 tsp pepper
3 (15 oz.) cans rinsed beans (I used 1 black and 2 kidney)
1/2 cup red wine (whatever you're drinking)
INSTRUCTIONS:
1. Cook chicken in crockpot, covering just the bottom with water and shred it once it's done. You can use the 4, 6 or 8 hr setting.
2. In a large pot on medium heat (we use this 5 quart dutch oven), sauté the bell pepper, garlic and onion in 1 Tbsp olive oil for about 3 min.
3. Add fire roasted tomatoes and diced green chiles and cook for 1 minute.
4. Add tomato sauce and all spices and cook for 2 min.
5. Add wine and simmer for 15 min.
6. Add chicken and beans. Simmer for at least 30 min, but it's best if you simmer for 1-2 hours to let the flavors mingle.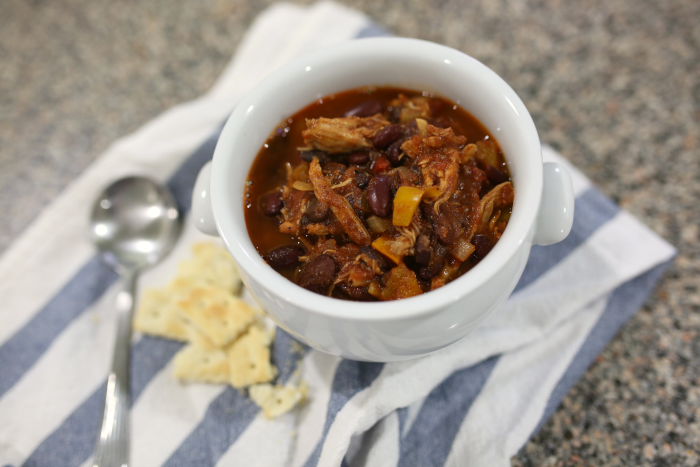 If you like your chili less thick, you can always add more tomato sauce or wine as you go! Then whip up some cornbread and snuggle up on a cold day with a fire in your fireplace and your hot steaming bowl in your hands. :)
Bon appètit!
xo