Disclosure: This post was sponsored by Progresso through their partnership with POPSUGAR Select. While I was compensated to write a post about Progresso, all opinions are my own.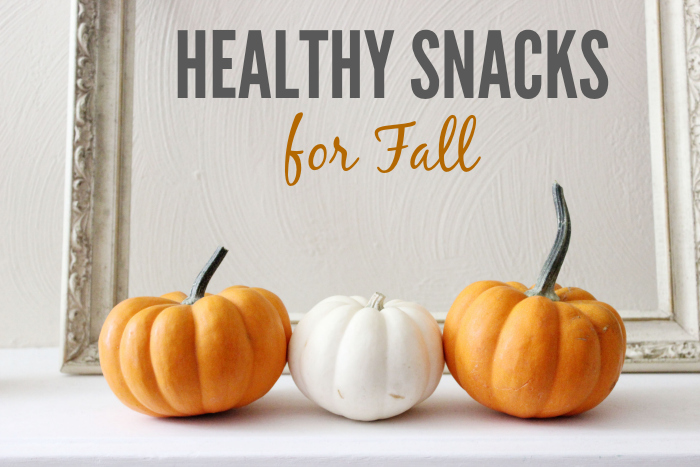 Now that we're officially in the fall season, the way we're eating is shifting a bit. In the summer, I was all about lots of fruit and cool smoothies and anything refreshing for a hot summer day. Now that it's getting cooler, I find myself craving and reaching for more hearty foods to stick to my bones and warm me from the inside out. I always make sure to have a variety of healthy foods and snacks on hand to prevent any "diet boredom" from setting in. Anyone else get this way? You eat the same exact foods day in and day out, and you'll burn yourself out of the them real quick. I've found that variety is the cure! So today I'm sharing some of my favorite fall healthy snacks!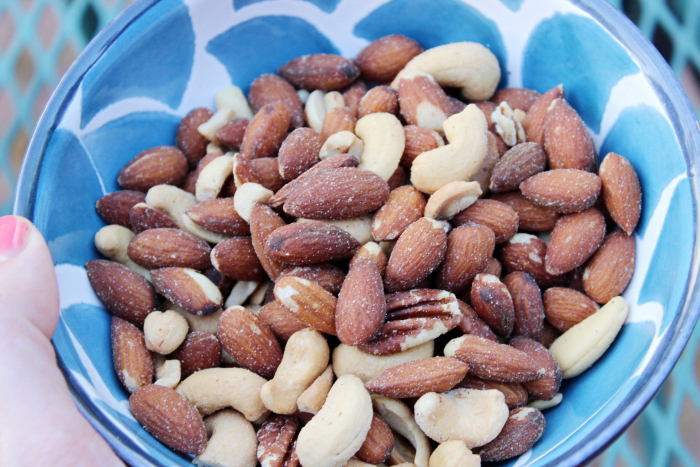 NUTS
I feel like the holidays are such an easy time for everyone to really indulge and eat so unhealthy. This is why I like to always have a yummy nut mix on hand. Nuts are delicious, easy to eat, good for you and they stick with you. Mix and match! Almonds, cashews, pecans and walnuts are some of my favorites.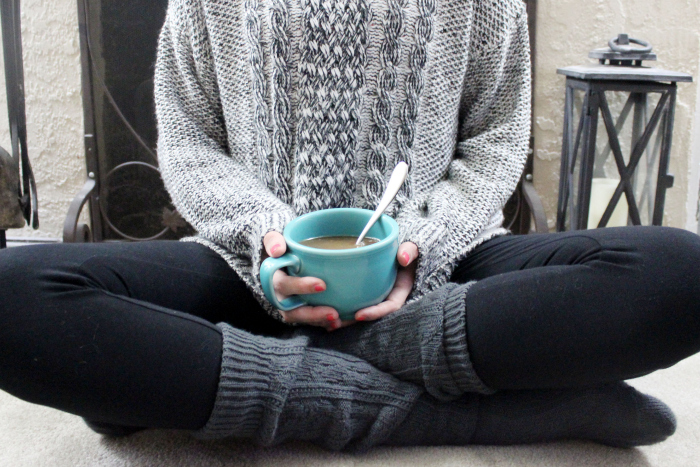 SOUP
The ultimate cold weather food. I love heating up a can of Progresso™ soup on a cold day. It's easy, quick, warm and delicious. There's just nothing like it, is there? Progresso has so many great flavors, too, my personal favorites being split pea and chicken and rice. Plus, at less than 100 calories a serving, they are good for the waistline, too!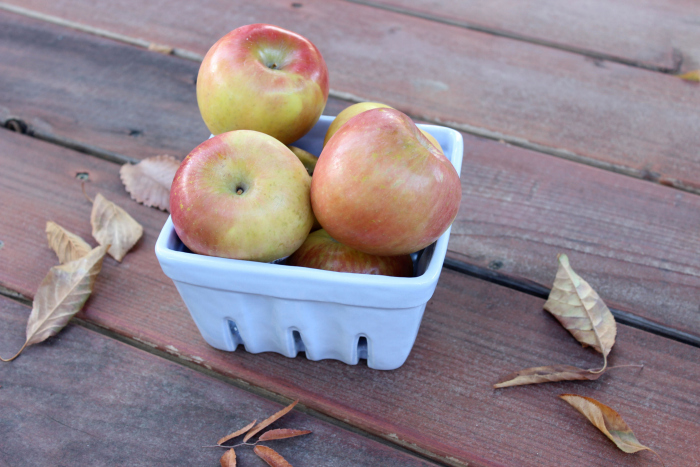 APPLES
I literally always eat an apple a day, no joke. The jury's still out if it keeps the doctor away, but I don't curr. I just love them. Also, they're filling and yummy and you can add cinnamon and eat them for dessert!
PUMPKIN SEEDS
I love making these in the fall! I mean, you're going to carve those pumpkins anyway, so you might as well put use to those yummy seeds instead of throwing them away!
What are some of your favorite fall snacks or meals?
Oh yes you can enter for a chance to win a wardrobe makeover for you and three of your friends, courtesy of ProgressoTM! Enter the ProgressOh! wardrobe makeover contest at Progresso.com/ProgressOh. Four deserving Progresso fans and three of their friends will each win a $1,000 cash card and a year-long subscription to the POPSUGAR "Must Have Box."
xo