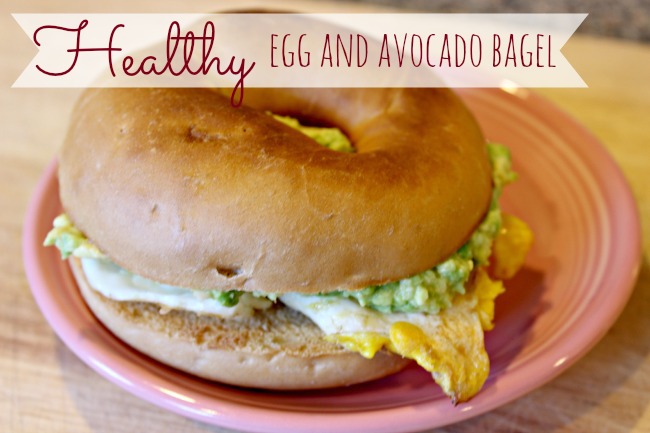 Now, let's get something out of the way first and foremost: avocados make everything, literally everything, better. Capiche? Capiche. I wanted to share one of my very favorite healthy lunches with you today, and the best part is it is SUPER easy to make! And it's only 3 ingredients! Oh, I am so good to you, I know. ;)
What you'll need:
1 bagel (I looooove Trader Joe's wheat bagels the best out of every bagel ever. Seriously. Pick some up.)
1/4 avocado, mashed
1 egg (or 2 egg whites, whatever floats your boat. Me personally? I like them yolks. And that's no yolk. Ha. Ha. Ha?)
What you'll do:
1. Toast your bagel. Because bagels are just a million times better toasted.
2. Fry up your egg.
3. Mush up your avocado all over one slice of the bagel, sprinkle on a little salt and pepper, and assemble your egg and avocado bagel.
4. Optional: add a slice of whatever cheese floats your boat. I'm a Swiss girl personally. It's just so good on sandwiches. I didn't add any here because I forgot, but you know. Cheese! Calcium!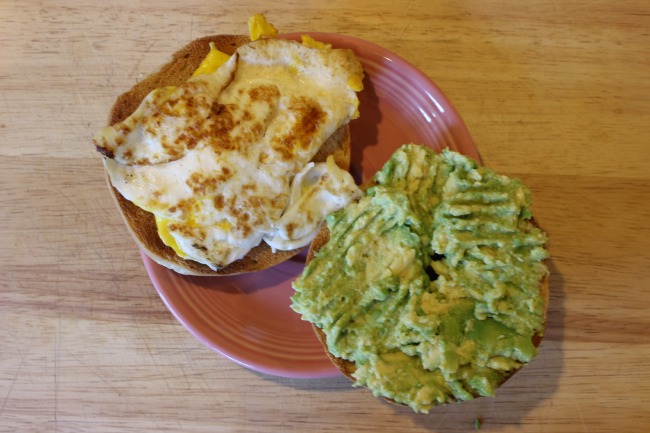 See? I told you it was easy. Annnnd it's filling and good for you! Who ever said eating healthy had to be gross? Crazy people, that's who. Oh, and if you find the flavor a bit too bland, you can add some hot sauce to spice things up!
Bon appétit!
xo