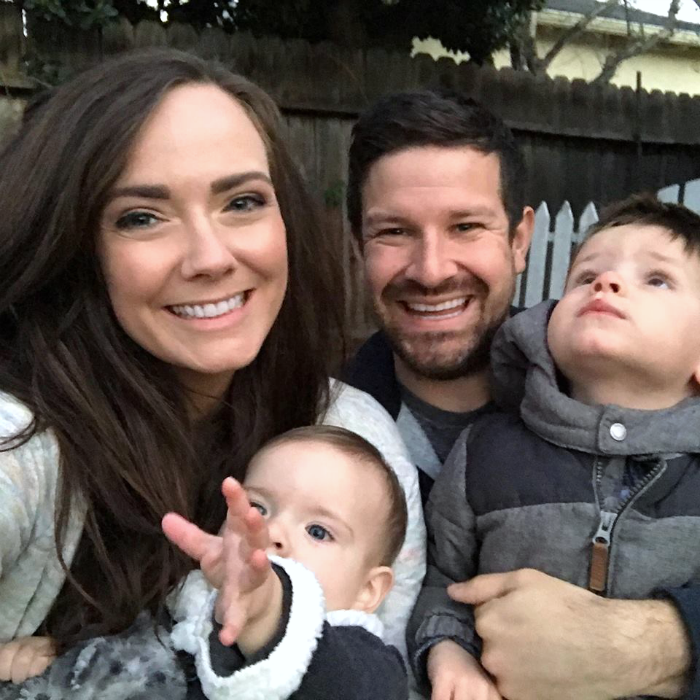 This is the best photo we got from our NYE. But going along with my usual, just keeping it real over here. ;)
Our wild NYE plans included leftovers for dinner, kids in bed by 7, pajamas and champagne and then bed immediately following the ball drop at midnight. And it. Was. Perfect.
The start of a new year is always a time of reflection on what the past year brought, and one of those things- a huge part of my life- was the growth of this little blog of mine! I wanted to just say thank you all for being so amazing and following along on our crazy journey this past year! Your love and support means the world to me, and I am so appreciative of it all!
Thanks for being so kind, sweet, loving, understanding and for sharing in our lives! This job allows me to stay home with my babies and support my family, and honestly? I couldn't do it without YOU!!! I have a lot of really fun new things coming this year here on the blog, and I can't wait to share them all!
In the meantime, if there's anything in particular you want me to share here, to write about, or any current things I do that you particularly love, please leave a comment letting me know! :)
The biggest virtual hug to you all- now go have the best 2017 possible! And cheers to a healthy, happy and exciting new year!
xo
Read More on Katie Did What