What a week this has been. We had some fun times and some very not fun times.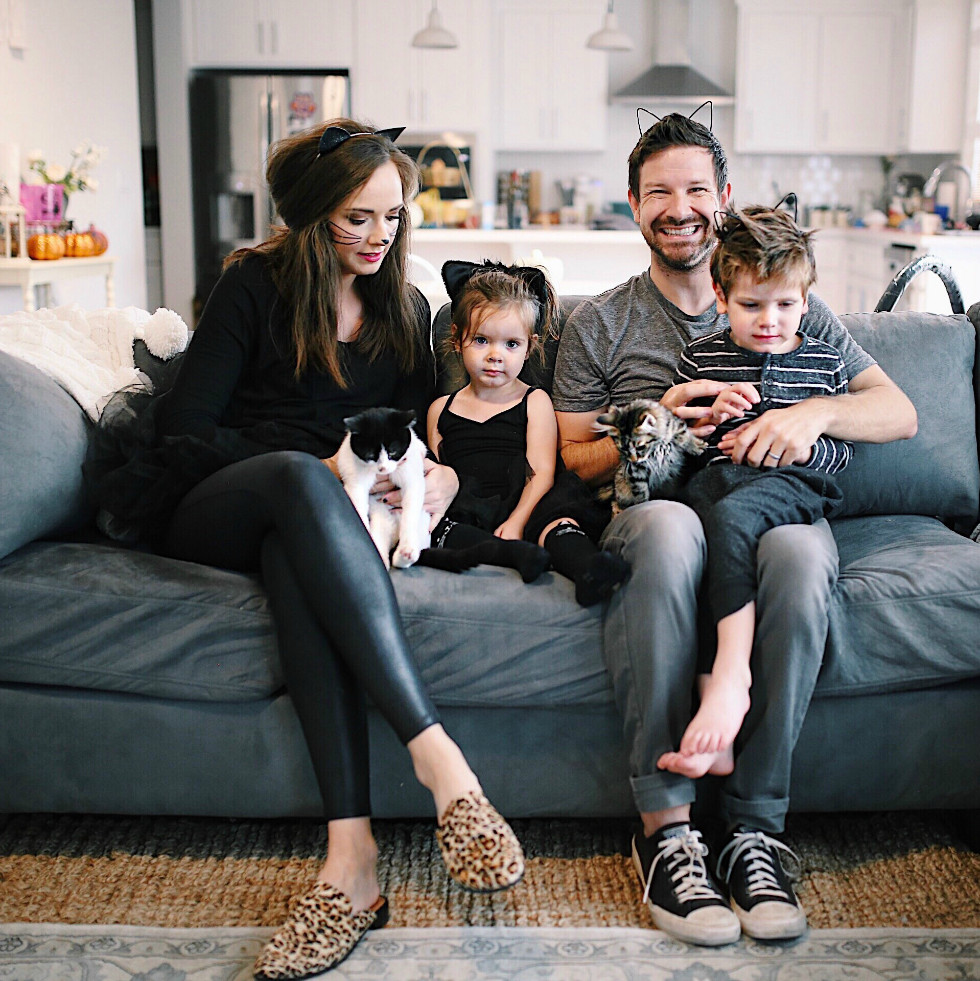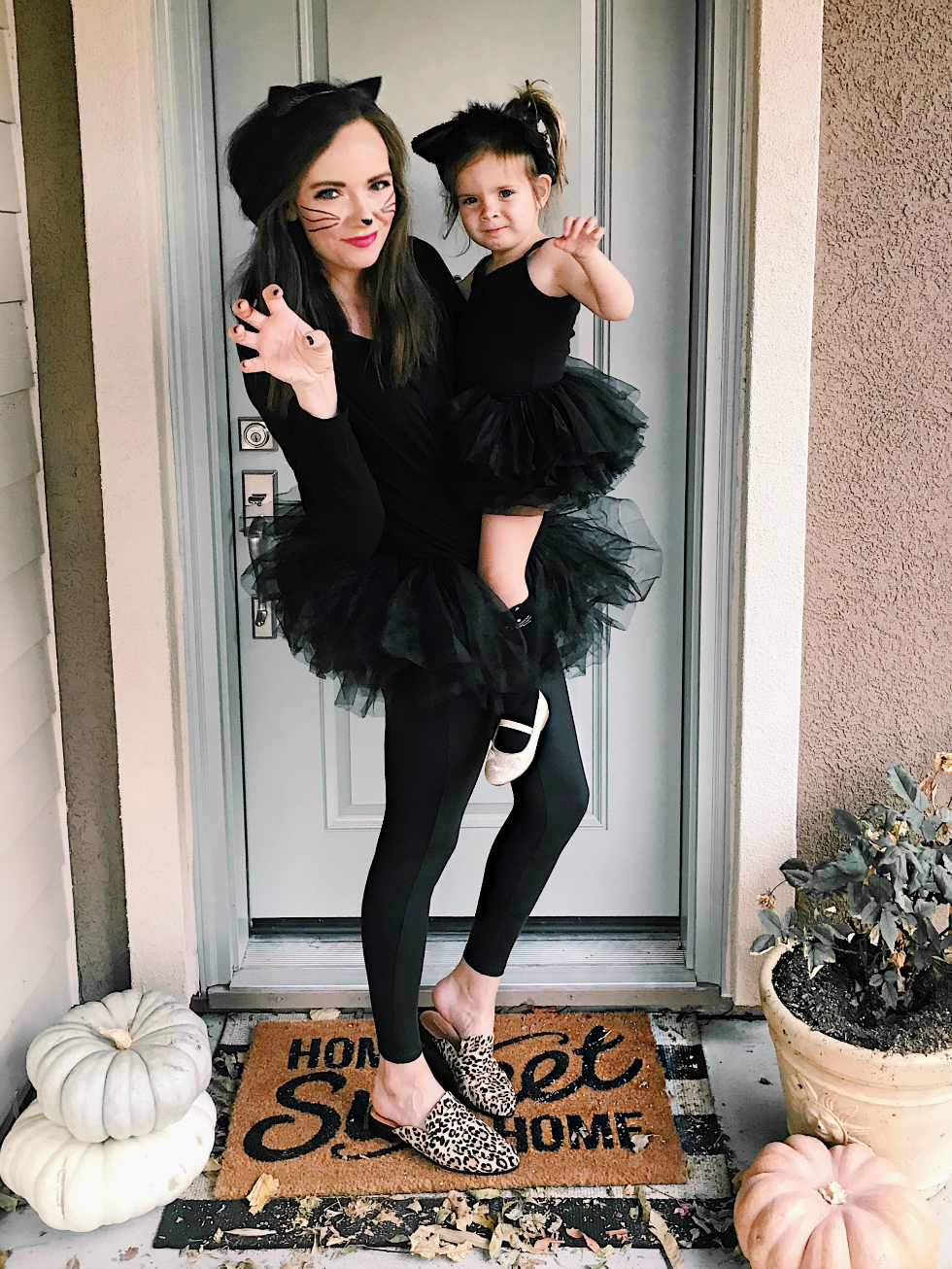 It was Halloween, which meant lots of fun activities for the kids- Sophie and I went to Stroller Strides in the morning and we had a fun potluck party with trick or treating afterward. She had a blast with all of her little friends- and so did I. ;)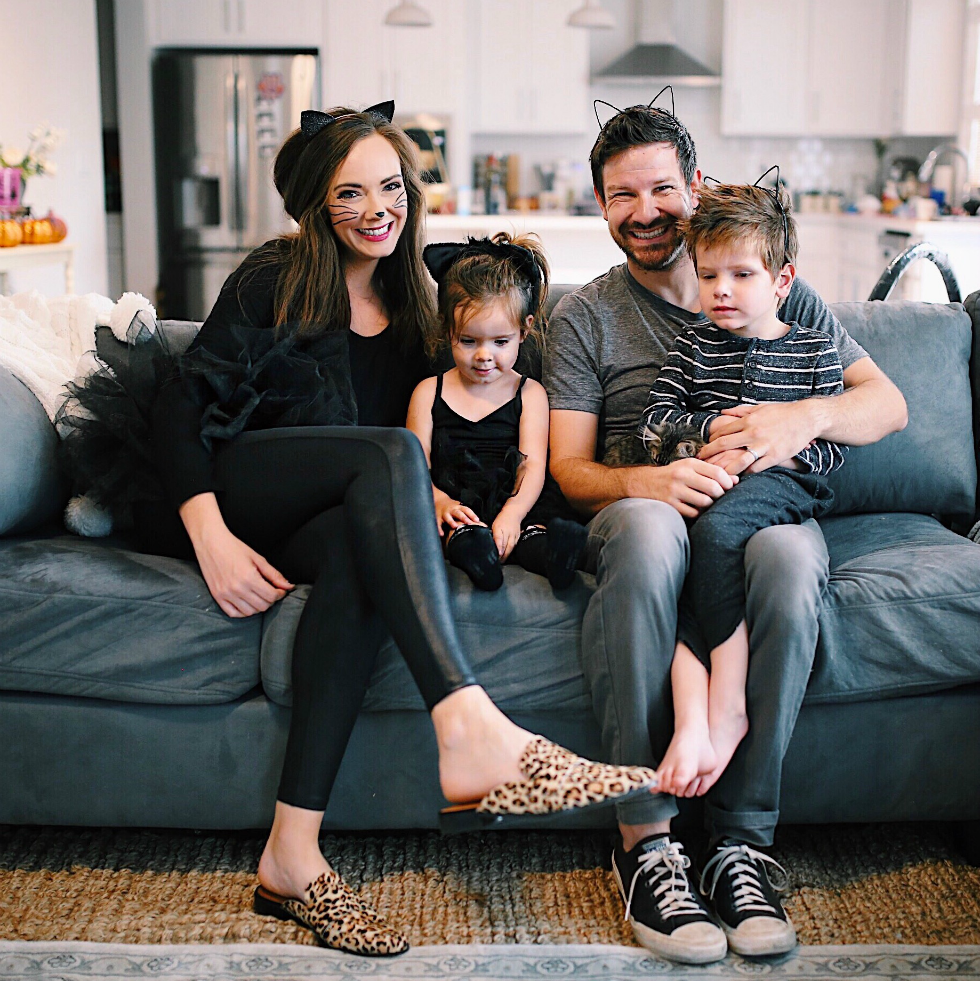 Halloween night we all dressed up as a litter of kittens (only seemed fitting, since we just added our two little guys) and walked to a few neighbors houses, then we had our traditional Halloween chili (sooo goood, it was great how much Sam loved it too! He DEVOURED it!) and had the kids in bed at a decent hour. High fives all around for that one! ;) Might be the last year we can get away with that, I'm thinking Sophie will probably be much more into trick or treating next year… ha! For now, I'm just bummed (but also grateful, I guess) that we don't have a ton of candy to enjoy.
Now for the sad news. My grandpa passed away on Tuesday. He slipped peacefully into heaven, surrounded by loved ones and laughter. I wrote a tribute to him, that I want to have memorialized on this blog forever…
Yesterday afternoon, my grandpa went to heaven. He was a kind, sweet and friendly man with a heart of gold who loved people and loved God. I'll miss his deep chuckle and his stories- so many stories, all so detailed and never without a first AND last name of any person he was talking about.
When Zack asked me to marry him and I called my Grandpa to tell him the news, his response was "He's a good egg." Well, Grandpa, right back at you. You were one of the best eggs.
We spent the night at my grandparents' farm a lot growing up- feeding the animals, gathering eggs, playing hide and seek in the barn, riding horses and running through pastures. And every time my grandpa picked us up we would stop on the way and he let my brothers and I each pick out a candy bar at the gas station. The milk selection at their house was slim (my grandma drank condensed milk- yuck!) and sometimes liver and onions were in the menu (which I always passed on) but the freezer was always stocked with at least 3 kinds of ice cream, so all was right with the world. It seems every time we stayed over, we'd watch one of the old VHS's in their collection- a favorite being "The Shakiest Gun in the West." Gotta love Don Knotts. He kept us in tune with the classics.
Grandpa was so proud and happy to be a great grandpa to Sam and Sophie, and they loved him right back. The last family gathering we had, Sam took to grandpa right away and spent quite some time sitting in his lap. I knew it meant the world to him, especially since Sam is not an easy one to keep down for very long. ;)
When Grandma died, I remember being at their house and looking at his calendar and it read "Barbara goes to heaven." And it made me smile. Such a sweet and simple statement that said so much about him.
Well Grandpa, now it's your turn. And gosh, will you be missed but I'm pretty envious of the amazing welcoming party you've got up in heaven.
———–
As for our weekend plans, Zack and I are really excited and honored to be speaking about our personal experience with Sam and inclusion at the Every Child Conference in San Francisco tomorrow! If you're interested, the info is here! Wish me luck that I don't cry during our speech. This is kind of a big passion of mine. :)
xo