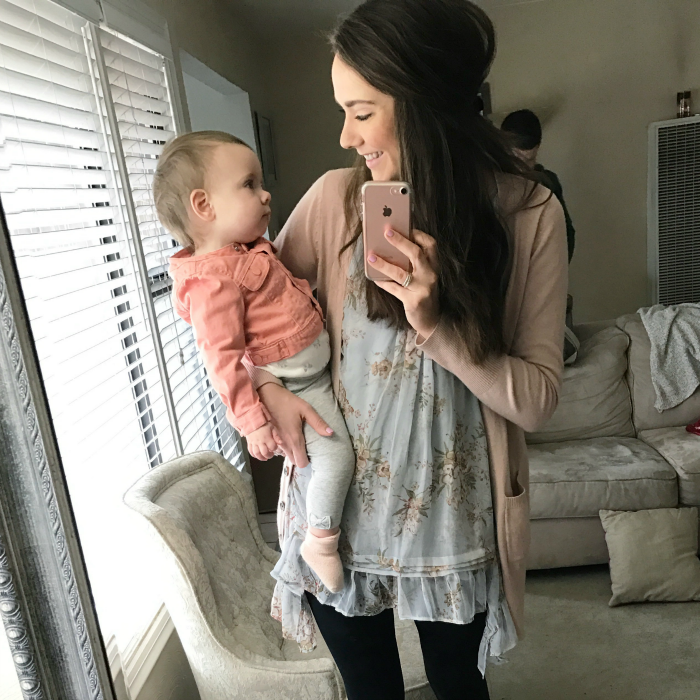 (hi, Zack!)
Happy Friday, friends!!! Guess what?! THE SUN IS OUT!!! And will be for the entire weekend! Oh, happy day! We have been getting SO MUCH rain, this is a very welcomed reprieve (until it starts back again next week… buuuuut… we won't think about that, okay?). We plan on getting OUTSIDE and going on family walks, running through the park, exploring and going to church this weekend! Do you have any fun plans?
Now, on to some favorites from the week…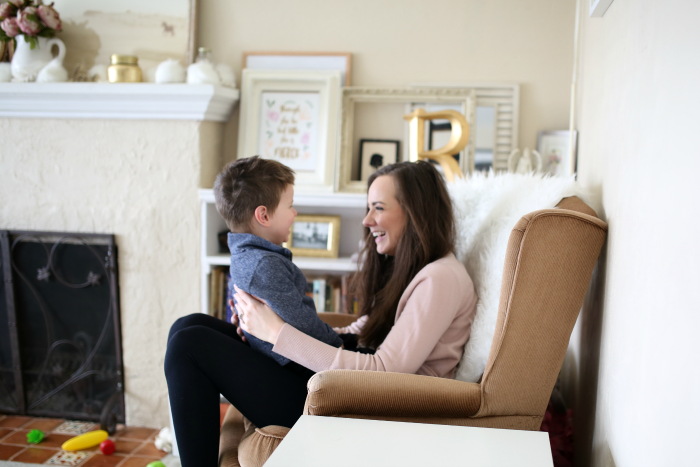 one || Giggles with my boy. He just climbed into my lap for snuggles and a song, and it was kiiiind of the best thing ever.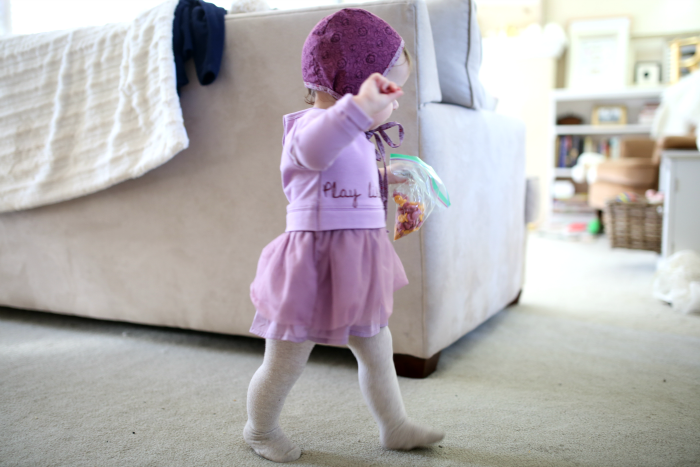 two || My little girly-girl, on a mission! I just love her and her big personality, so much!!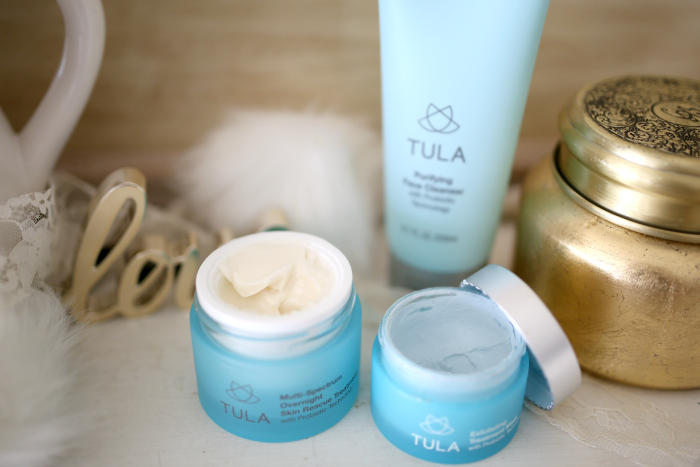 three || I've talked about them before, but Tula is my very favorite skincare line. I was sent the Overnight Skin Rescue cream this month and am LOVING it!!! Highly recommend! Of course, they also have my favorite cleanser (gentle and perfect for everyday use!) and this mask that I love, too and use about twice a week. I love their entire line and the science behind it gets a big thumbs up from me! If you want to try it out, I have a code for you- yay! 20% off + free shipping with code katiewinter20 at checkout! Let me know if you try it and what you think!!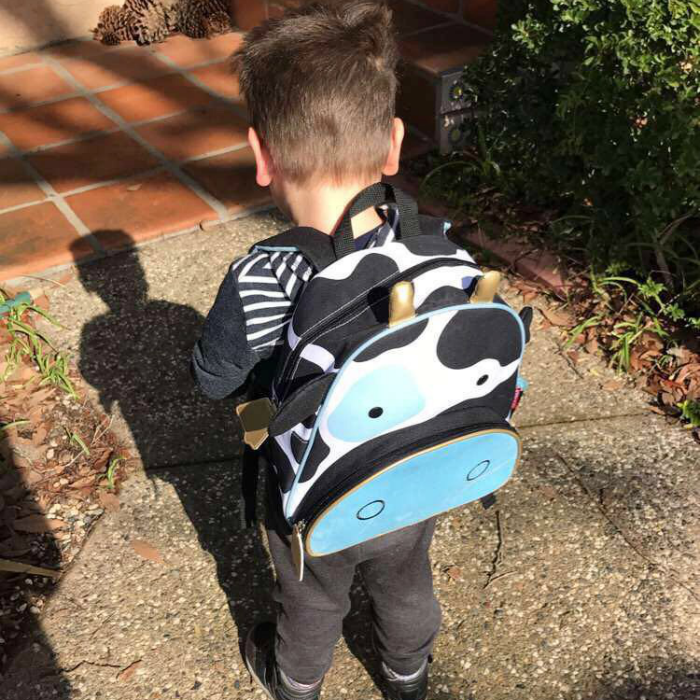 four || I can't even handle him wearing a backpack. STOP THE CUTENESS. Seriously. He looks so little!!! I'm dying. Also, Skiphop has the best backpacks for kiddos! So many cute ones to choose from!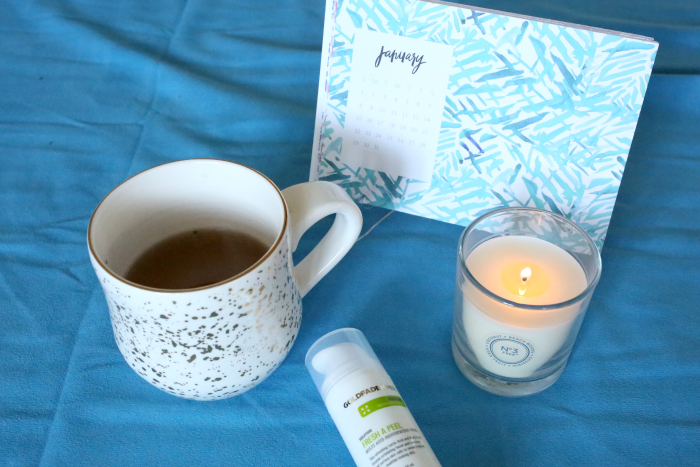 five || This month's Popsugar Must Haves Box! Sooooo perfect for January- it's all about those resolutions and being healthy and taking care of yourself. YES please! I'm happy to say I've been really focused on my health recently and am feeling really good because of it. Eating well, exercising daily, getting that heartrate up- it's allll good! From the inside out, amiright?! Some of my favorites from the box are peppermint tea (I have been drinking SO much tea lately!), the most amazing smelling candle (coconut!), a yoga towel and a cute desk calendar. Get $5 off your first box with code SHOP5!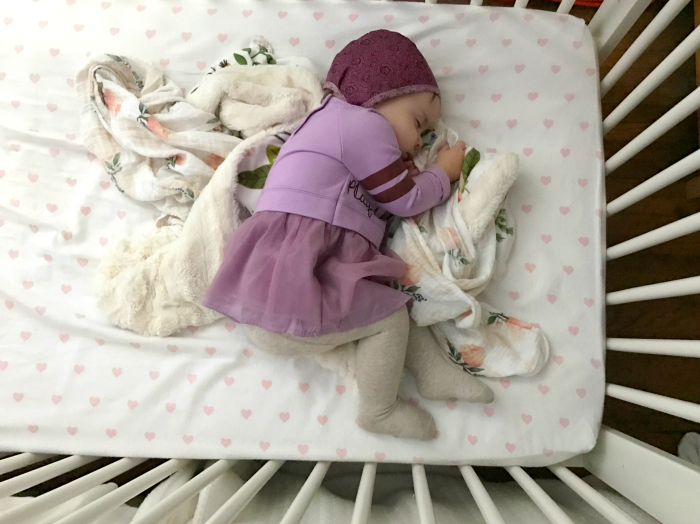 six || Nothing sweeter than a sleeping babe.
Lots of love, friends! Get out there and enjoy your weekend!!
xo
Read More on Katie Did What