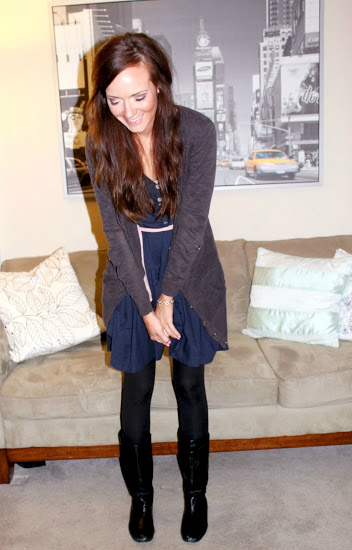 cardigan: h&m
dress: Anthropologie
boots: Aldo (similar
here
)
bracelet: Tiffany's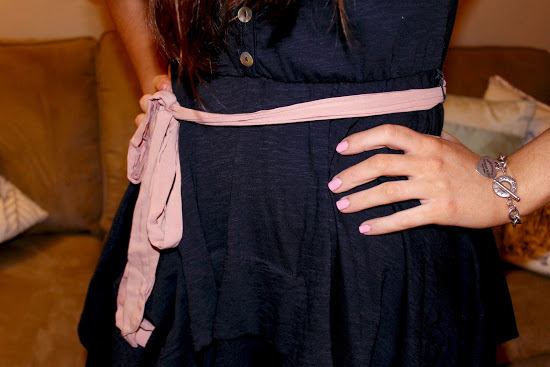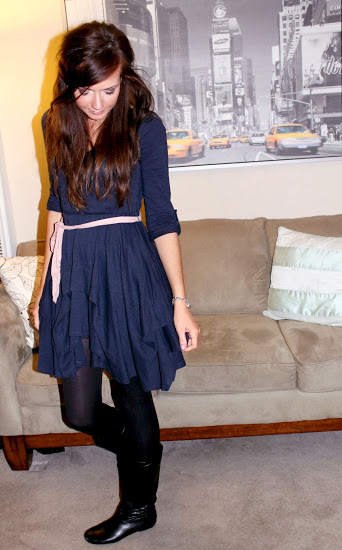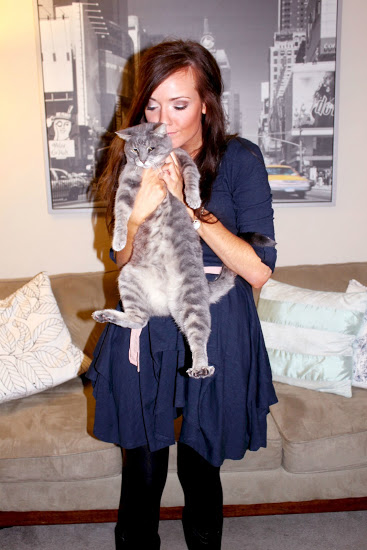 {grumpy cat}
Here I go again, breaking another cardinal fashion rule: "Black and blue do not mix."  Well, hey, guess what, sometimes they do.  So, there.  Real convincing, huh?  But seriously, this kind of works, doesn't it?  The little pink sash helps in cutting from the monotony of the colors.  And after all, rules were meant to be broken.  I am a strong believer in that.
In other news, Thanksgiving is this week!  Is it bad that I'm kind of excited for Thanksgiving to be over so I can be excited for Christmas and not hate myself for it?  Yes?  Oh, and the day after Thanksgiving is when Christmas decorating and non-stop Christmas music and wrapping of presents and Christmas lights on the house are all allowed to happen.  So, you can't really blame me too much.
And today I'm thankful for… socks.  Because without them, I would have some freezing cold footsies like all the time.
xo
Fall Fashion Series is my attempt at wearing all of my lovely fall wardrobe.  In case you missed them, check out Day One, Day 2, Day 3, Day 4 and Day 5.