I was asked to participate in Evite's #EviteBabyTrends series. Although I have been compensated, all views are my own.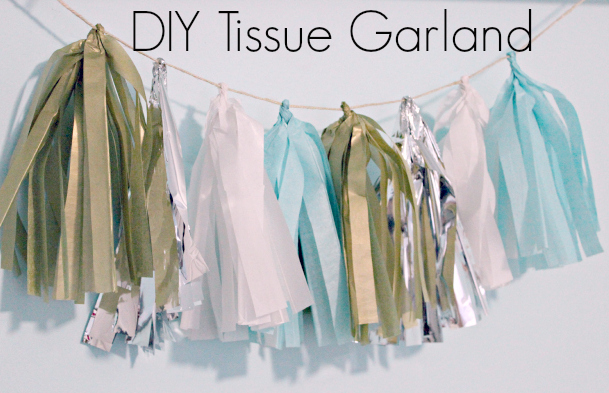 Okay, so I'm not really the biggest DIY-er, and I'll be the very first to admit that. I mean, I love saving money, and I love being creative and seeing what can come of that, but sometimes I just don't feel like I'm the best at it. This, however, never stops me from trying, because I like to live by the whole "Why buy it when I can make it?" motto and also "If you want something done right, do it yourself."
Thus, Katie the DIY-er has been born, and today I'm showing you how I made my very own tassle tissue garland. Because I've had my eye on them for some time now and am just now getting around to making my own. After all those pins on my "Projects" Pinterest board mocking me. Do they do that to you too? All my good intentions sitting over there in Pinterest-land just waiting for me to actually come around to doing something about them. So here I am. And here we are. This DIY project was surprisingly simple! The best kind, if you ask me. It does take some patience, as it is time-consuming, but just turn on some music and make an afternoon of it. And and and, it makes for the perfect party décor, in this case for a baby shower, but also something that I will be hanging up in the nursery as everyday décor. Because every day should be a party, ya hear? Okay, let's get into this.
What you'll need:
Different colored Tissue Paper
Scissors
Twine
Directions:
1. Take a sheet of tissue paper, and fold it in half the long way.
2. Then fold in half once more.
3. Using a ruler, measure 1 inch from the crease and fold along that- this will serve as a guide. Then cut slits into the paper, up until your 1 inch fold, all the way along.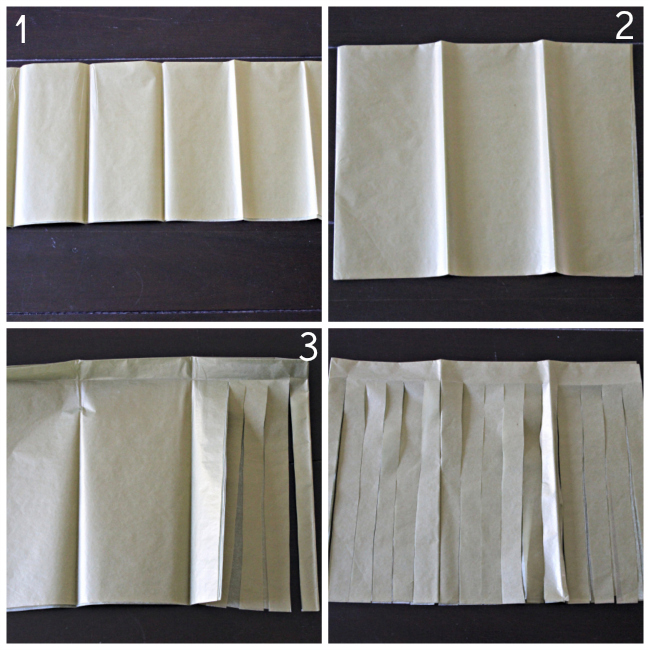 4. Cut the paper in half at the second fold, yielding two tassel sheets.
5. Unfold the tassel sheet and roll it up, keeping the tassel ends neat along the way. Do for each paper.
6. Twist tassel in the middle.
7. Attach each tassel to your twine by twisting around the string. Cut twine whatever length you need, and make as many tassels as you see fit! :)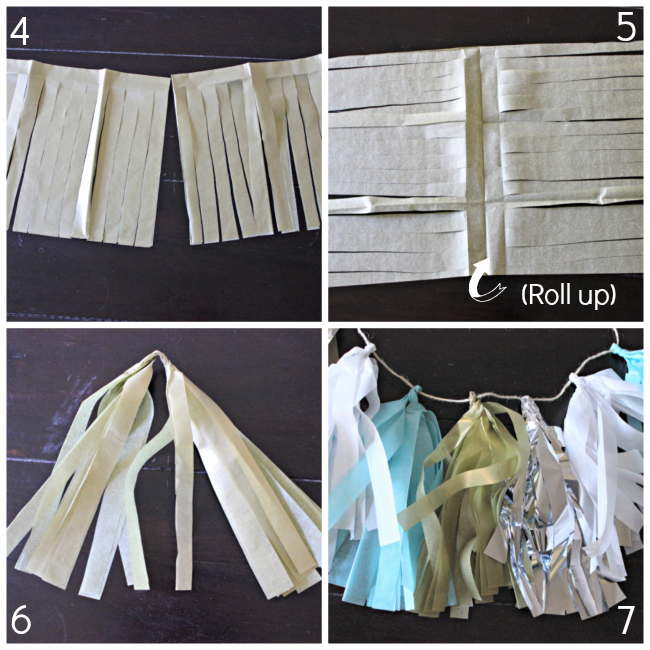 And voilà! You've got yourself a pretty little tissue garland to decorate your party with! I think this one is just perfect for a boy baby shower!
Speaking of babies, the Huggies online coupons are still available here. And you can check out more baby shower ideas here.
There will be an #EviteBabyTrends Twitter party on Thursday 4/10 at 6pm PST, with prizes!
Are you a DIY-er?
What's your favorite thing you've ever made yourself?
xo