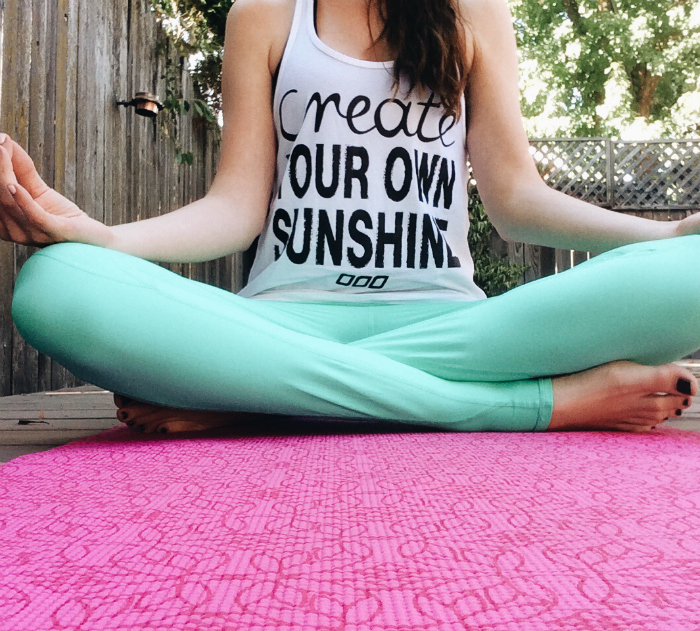 top: c/o lorna jane
pants: old navy
Hello and welcome to Healthy Habits! Be sure to link up your posts below- I love seeing all of your motivating health and fitness posts each week. :)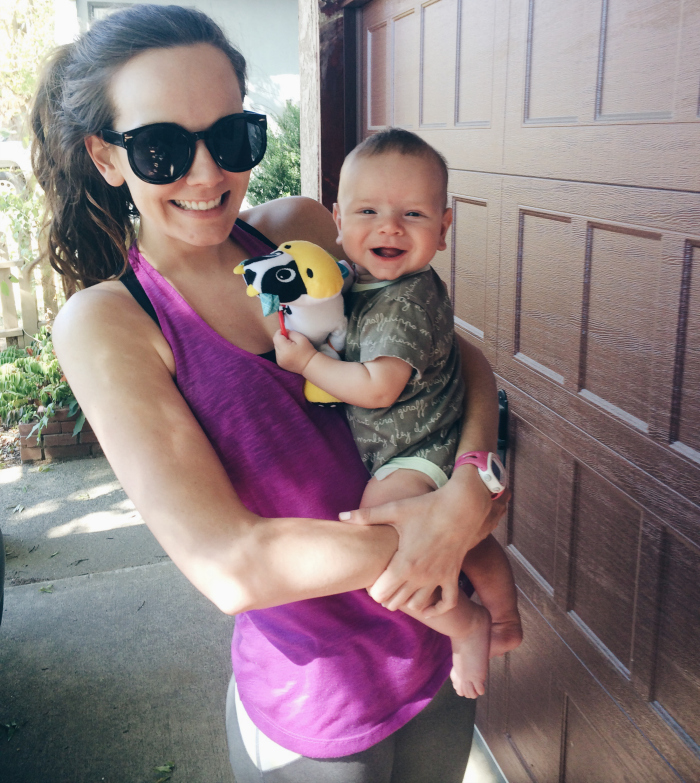 Just look at Sam. He LOVES being outside and our daily walks are just so fun for all of us! I love that it gets me out of the house and moving, and he loves exploring the world around him. His eyes light up and he's always so fascinated by everything. It's the best thing ever, seeing the world through a little one's eyes.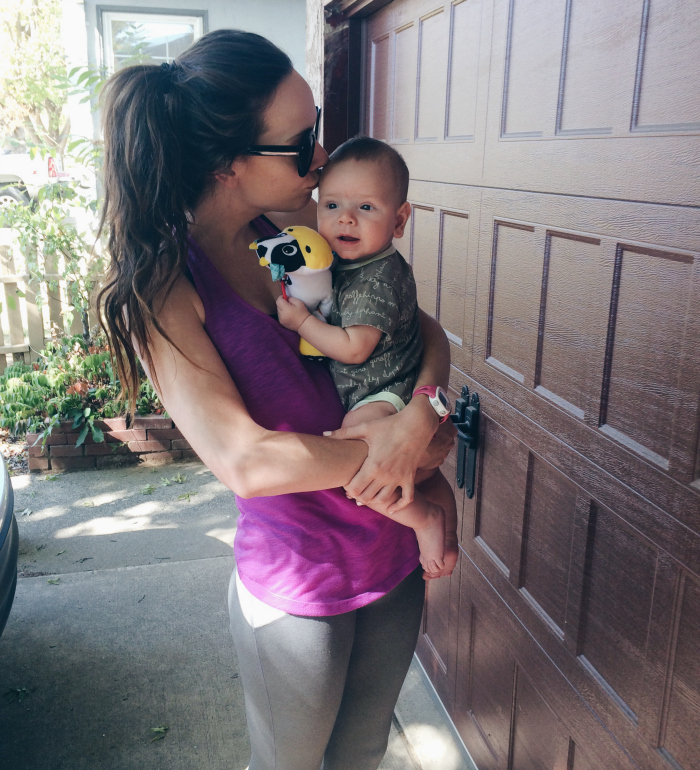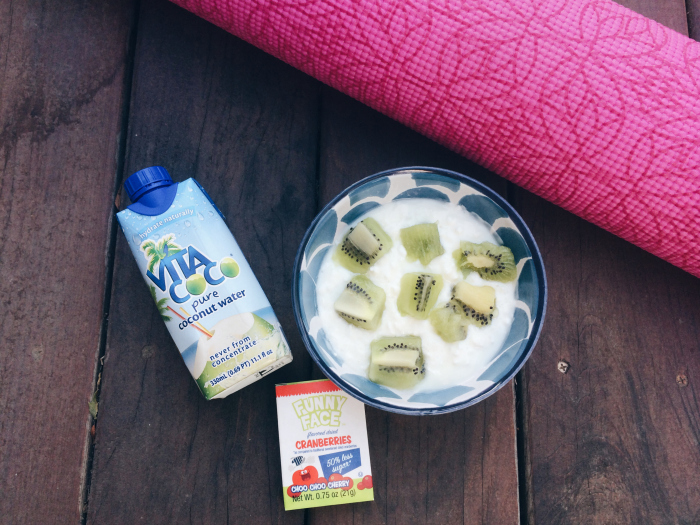 These have been my go-to healthy snacks of the week:
a bowl of yogurt with cottage cheese and kiwi- I am obsessedddd with kiwi lately! It's so good!
coconut water. I got the Vita Coco from Costco and love it! 100% pure. Thumbs up.
dried cranberries. Funny Face sent us some snacks to try, and we love them! They are such a great little snack that I just throw in my purse for on-the-go munching. They have a bunch of flavors, too!
Click HERE to see if you won the KIND bar giveaway! There are 5 winners! :D
And I hope you have a healthy Thursday!
xo
——————————————–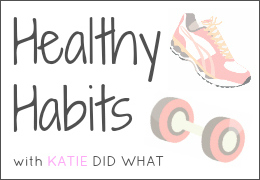 <center><a href="https://www.katiedidwhat.com/category/healthy-habits/"target=_blank"><img src="https://www.katiedidwhat.com/wp-content/uploads/2014/06/healthy-habits-button-border.jpg"title="Katie Did What" /></a></center>
Read More on Katie Did What