I have never made it a secret that I love this state that I live in. I have always felt remarkably lucky to have grown up in California, and am so proud of that fact. I am a California girl through and through. So when asked to write about the best parts of owning a home in this city of mine, I kind of saw it as a no-brainer. I mean, a chance to convince you all to come move here and be my neighbors and we can have parties and ride bikes and eat kettle corn together all the time?! Pfft, DONE.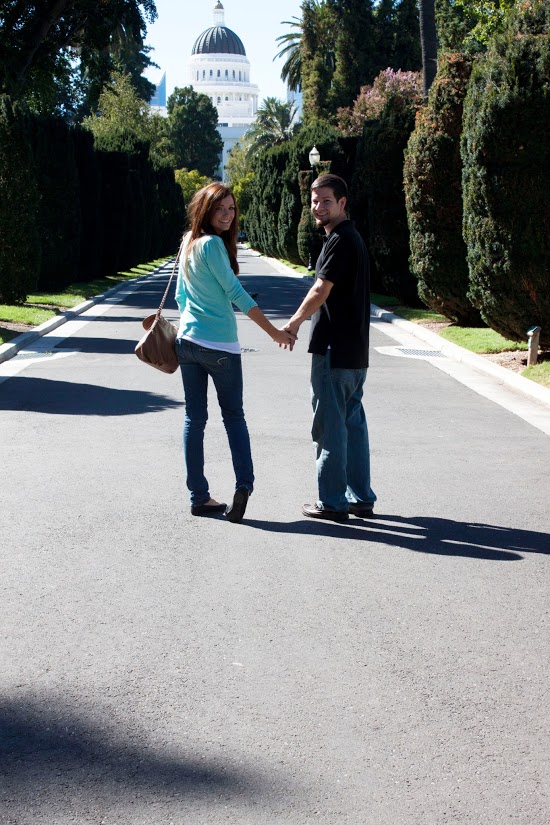 I was born and raised in Sacramento, California. Sacramento is the state capitol (3rd grade trivia!) and thus we are home to the beautiful white building of our state government and also the governor's mansion and lots of other "governmental" sites. My favourite part of the capitol though is not the building itself (although it is gorgeous, inside and out) but the rose garden that is on the grounds. Zack and I will just head on downtown and sit in that rose garden for hours. It's a place to get lost, bring a book, or just sit and enjoy the stillness of life.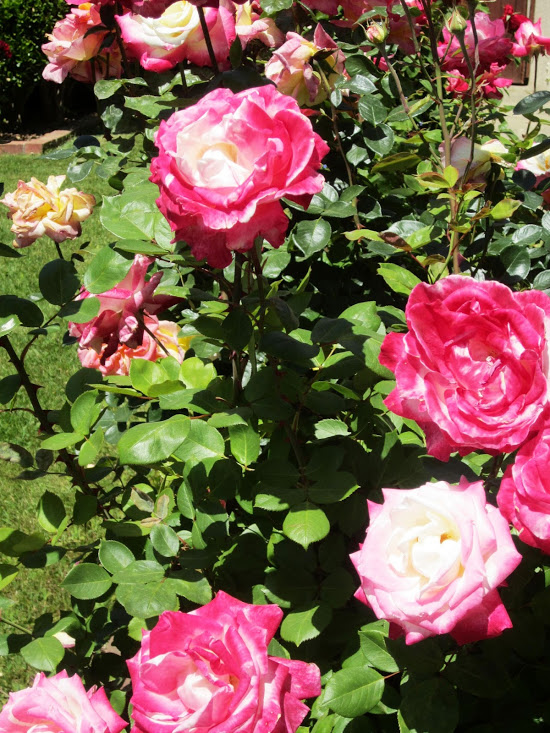 Another great part of living in Sacramento is that we are considered the city of trees. Did you know that? Paris and Sacramento are two of the most tree-populated cities in the entire world! I guess I must have a thing for trees, since I have lived in both of these places and call them both my home. Huh. We've also got a couple of rivers that are super fun to walk, run or ride bikes along when the weather's just right.
Now, the house that we live in is actually the house that I grew up in. Yes, I was born and raised in this very abode that I am now living with my own little family! This little cozy neighborhood that our home is in is such a perfect little area. It's walking distance to lightrail, so there's easy transportation straight to downtown, it's got a great number of neighborhood joints with some of the best food in town and it's very bike-friendly! One of my favourite things to do is ride bikes down the tree-lined streets.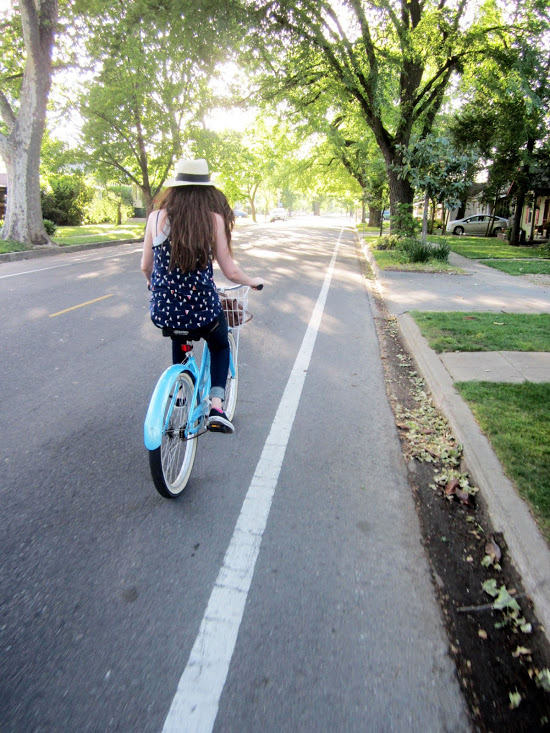 You guys, I feel like I'm living in a dream when we ride our cruisers to the park and have picnics and soak up the rays of sun in the summertime. Pinch me, why don't you.

So. Moral of the story? Come to Sacramento and we'll ride bikes and sit in rose gardens and eat lots of food and walk to the river together. Sound good? Good.

xo
I was selected for this opportunity as a member of Clever Girls Collective, and the content and opinions expressed here are all my own.