My Bridal Shower on Sunday was an absolute BLAST! It was so special having all of the women in my life that care for me and that mean so much to me to be there celebrating this exciting time in my life. It really made my little heart so happy to think about how loved and blessed I am! I am that much more excited for the Big Day now! (Which, by the by, is in 31 days!!)
So, without further ado, here's some pictures, since they speak 1000 words:
Modeling the new J. Simps dress :)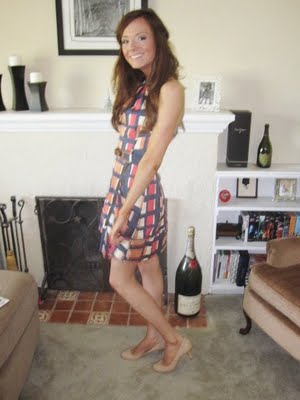 My new cousins, Sarah and Kati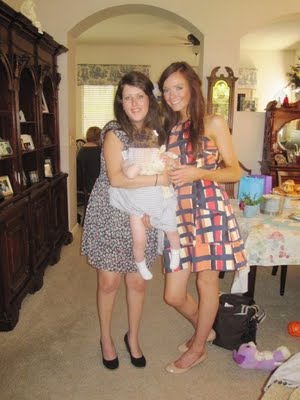 My Maid of Honour, and her sweet little baby girl (yes, I am aware you can't see her face; my girl is crazy and doesn't want to show off her beautiful baby!! I just don't get it, but I have to comply ;) )
The delicious Dessert Table; My aunt knows how much I love rice krispies treats, so she made some in the shape of hearts with AMAZING chocolate on top, in Tiffany Blue :)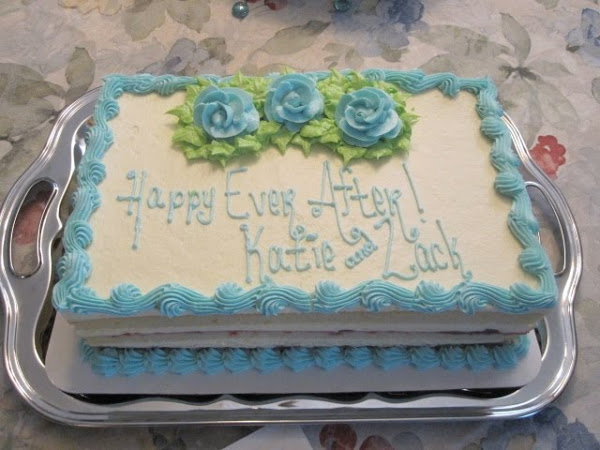 My cousin/ bridesmaid, my mom, and my aunt/ hostess (notice my gift ribbon bouquet)
An (almost) group shot; I thought of this a little too late, after a few people (Zack's aunt and cousins, and my maid of honor) had left, but I'm glad I thought of it at all!!
The hostesses with the mostesses and moi (my aunt and my second cousin); They really outdid themselves and know how to throw a good party :)
Me and my Moms
And of course some games were played and BEAUCOUP de presents were opened, and I'm floating on Cloud 9 currently, still. :)
Yesterday was my second dress fitting, and I bought my slip/ hoopskirt that I'm wearing underneath, and it got me even MORE excited! My amazing maid of honour came with, and I swear, I am so much more in love with my dress than I ever thought possible! It is PERFECT and I am so excited to wear it :) I wish I could post pictures, but sooooomebody might sneak a peak, and we can't have that!
xo