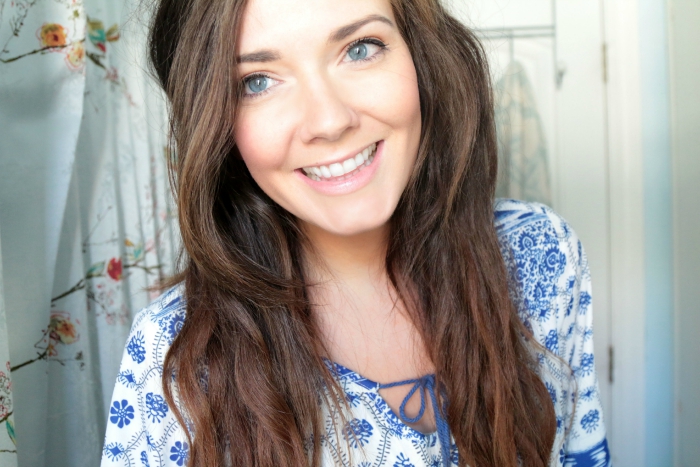 I think we can all agree that white teeth is one of those things that is on everyone's beauty list, right? I mean, white teeth make for a prettier smile and a boost of confidence, and who doesn't want those things? I, for one, am always on the lookout for great whiteners that are easy and aren't harsh on my already sensitive teeth. I'm happy to report that I've found a new one that I'm excited about! The Colgate Optic White Toothbrush + Whitening Pen. It's a two-fer, but honestly the toothbrush is not the reason to get this. It's all about that whitening pen. It's literally as easy as BRUSH. WHITEN. GO. And I'm here with a little tutorial to show just how easy it really is.
Okay, literally this is so easy, you guys.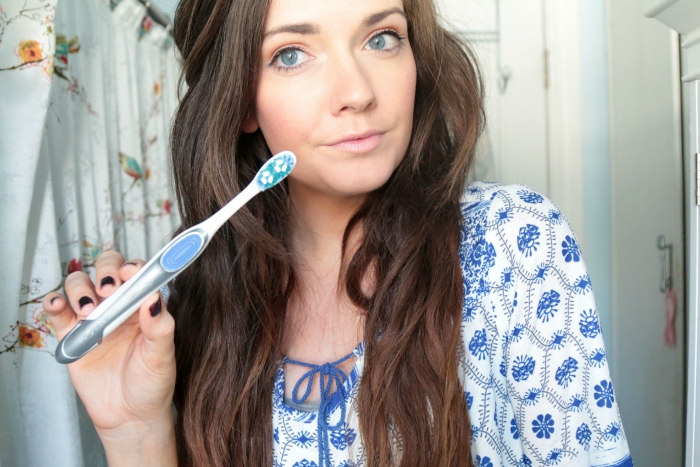 STEP ONE: BRUSH.
This is a no-brainer. Brush yo' teeth. Just use your fave toothpaste and get to town.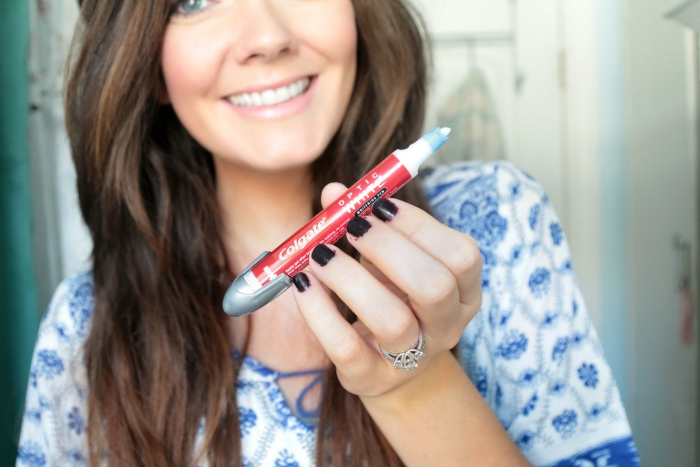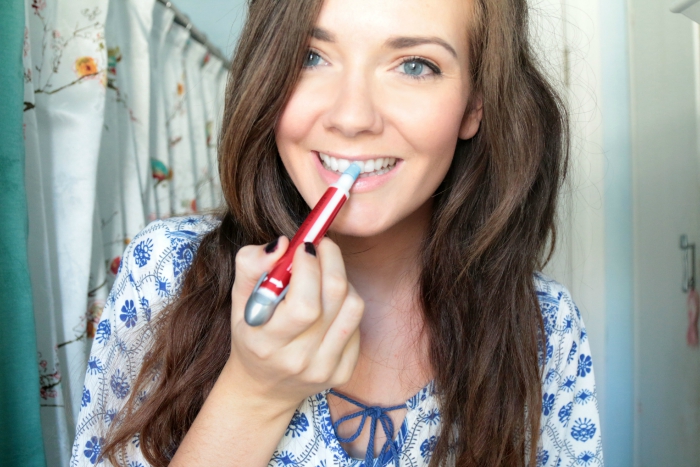 STEP TWO: WHITEN.
Take the whitening pen and turn the dial until it clicks a couple times and deposits the whitening gel. Then gently, in a circular motion, apply the gel to your top teeth. I only do the ones that will show, because what's the point otherwise, you know? Then click it a couple more times and apply to the bottom teeth. Boom. I apply twice a day, morning and night.
STEP THREE: GO.
That's it! No need to rinse your mouth or leave on for an extended period of time. It's already on and good to go. I just wipe my mouth to get any gel that got on my lips, and I'm done! See? I told you it was easy peasy. I love how simple it is and that you don't have to think about it at all. Especially when I'm doing this in the early morning, when thought isn't really an option yet. ;) You know. Pre-coffee and all.
It claims to show results in as little as two days, and I can honestly say I've already seen a slight improvement in whiteness in that little of time. I can't wait to see how my pearly whites look after extended use! Stay tuned, because I'll be back in a few months to share my results!
How does the Colgate Optic White Toothbrush + Whitening pen fit into your daily beauty routine? Share your experience here and check out what other products Colgate Optic White has to offer!
And now it's time for a little giveaway! Two winners will win the full Optic White Regimen: Colgate Optic White Toothbrush + Whitening Pen, Colgate Optic White Express White Toothpaste and Colgate Optic White WhiteSeal Mouthwash! Just leave a comment telling me why you want whiter teeth! Winner will be chosen Tuesday, 9/1.
xo
I was selected for this opportunity as a member of Clever Girls and the content and opinions expressed here are all my own.