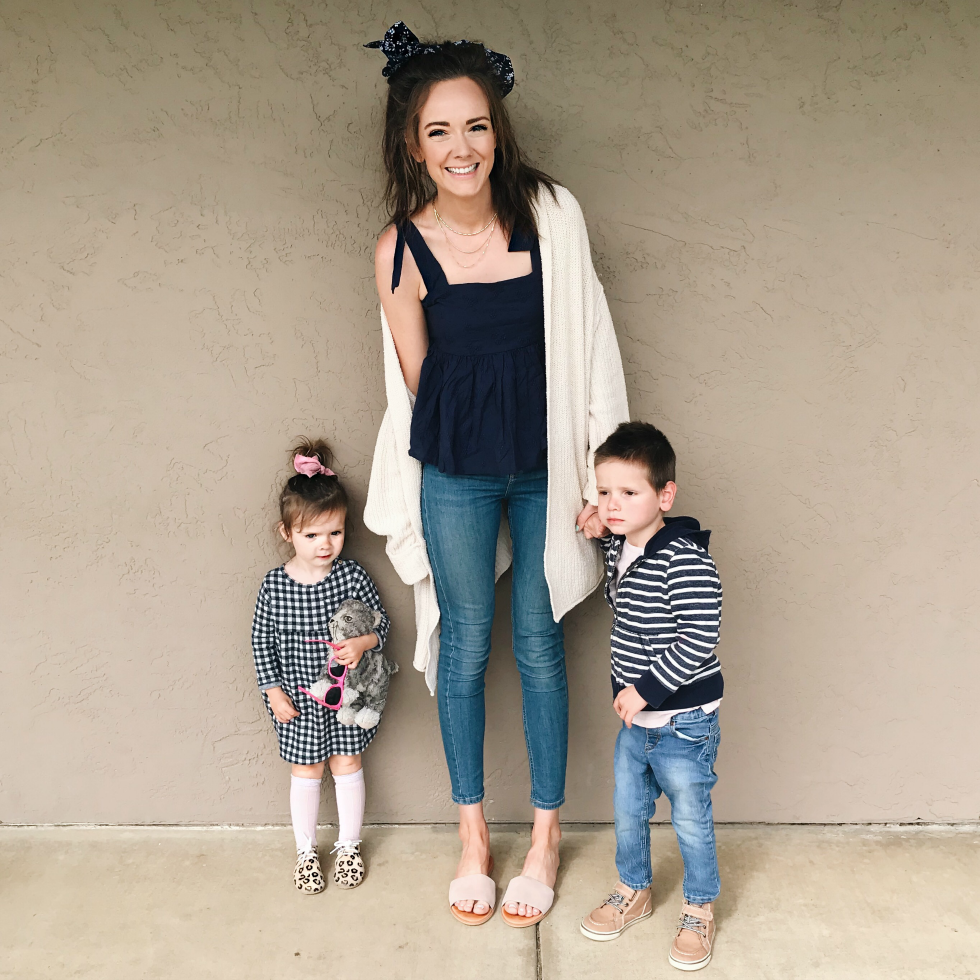 TOP (tts) | JEANS (50% off! Size up one) | SANDALS (size up 1/2) | SIMILAR HEAD SCARF | SIMILAR NECKLACE | CARDIGAN | SOPHIE'S BOW | SIMILAR TODDLER DRESS

This weekend, we ALL FINALLY were back to health! PRAISE GOD, the sickness that would not end, finally, finallyyyyy- well- ended! ;) And that called for lots of celebrating, of course. As you do.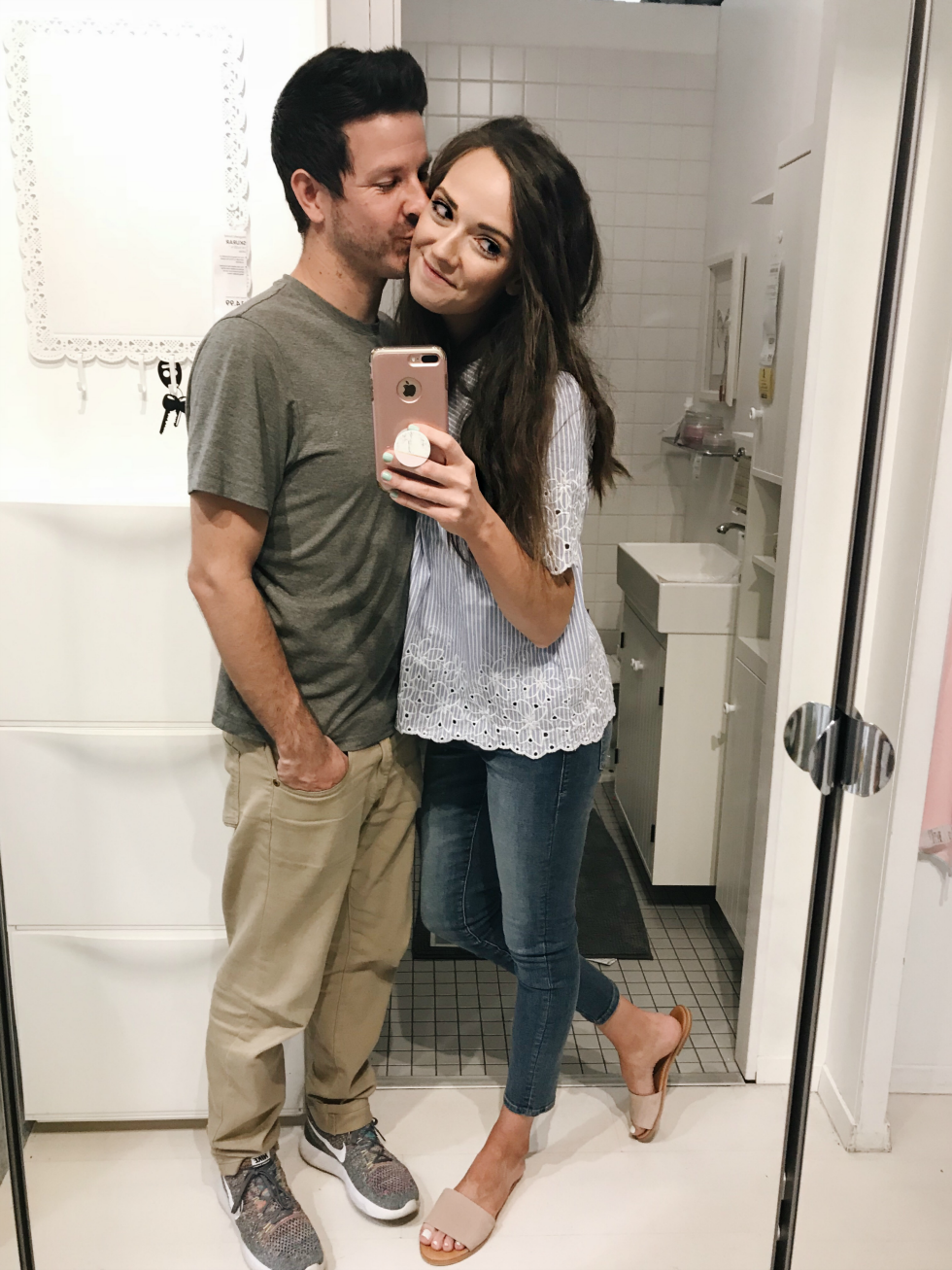 TOP (tts) | JEANS (tts) | SANDALS (size up 1/2) | POPSOCKET

Friday night Zack and I had a little mini date to take some blog pictures, and then stopped by IKEA (because I mean, we have a new house and IKEA is basically our second home right now lol) and then grabbed some late dinner at In N Out, because I can't pass up those fries and a chocolate shake! Can anyone, really??
Saturday night was spent assembling our new IKEA pieces (hi, one million little nuts and bolts and the worst instructions in the world) and of course cheers-ing to our new place! Finally, we were both feeling well enough to celebrate! YAY. Plus, you can't really build something from IKEA without a liiiittle libation of some sort, can you? ;) Our closet organization is coming together… Can't wait to share the Before and After!! We grabbed a couple of the Bissa shoe racks for Zack's shoes, and the Hemnes shoe organizer for some of mine. Still need a few more pieces and then our closet will be looking really good! It already feels so nice to just have some sort of order. I do not work well in complete chaos and disorder, which is how our first week here was, pretty much, mixed in with some toddler sickness and complete exhaustion. Good times, good times.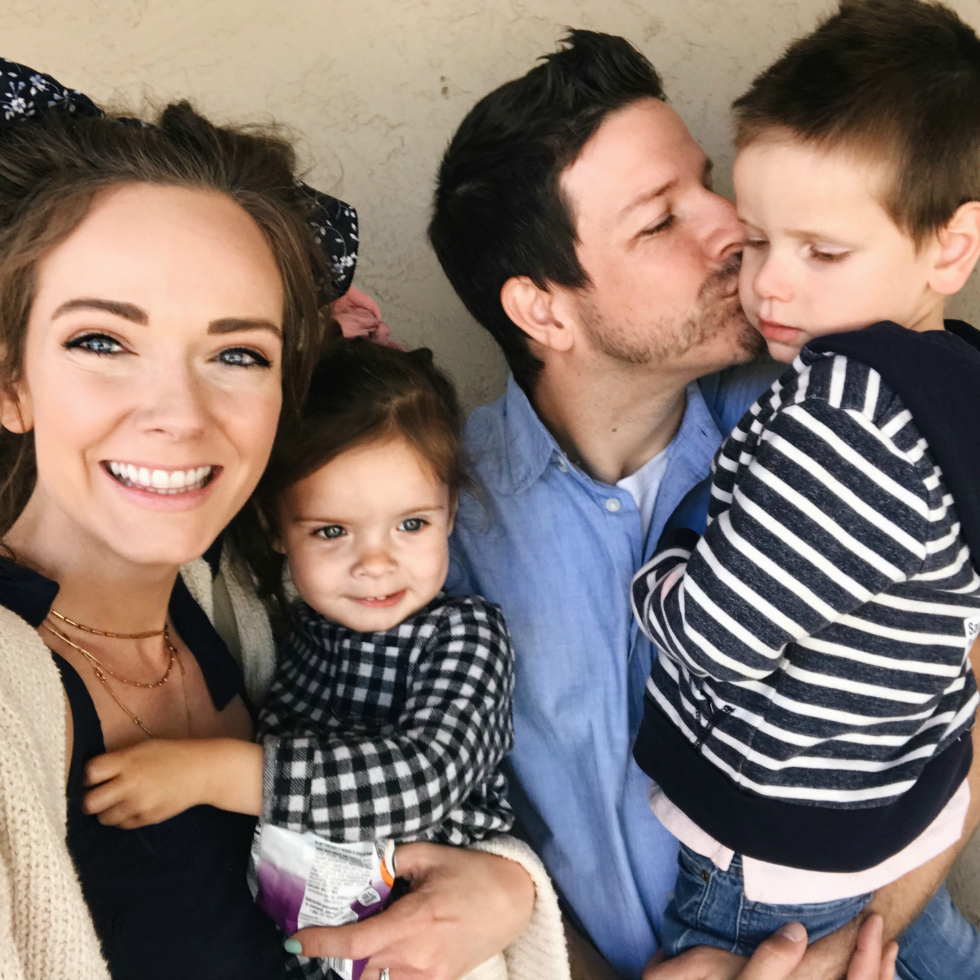 Sunday we all went to church together, which was so nice! Love being able to get back into a routine. We all crave it so much. Praying we all stay well for a very long time. I can't handle more illness for a while now.
And now it's a new week! We've got more organizing to do, and some exciting shipments coming this week, including new pendant lights for the kitchen and new dining chairs, from Industry West! Eeeek, I'm so excited to share! :) Happy Monday, friends!
xo