sweater: h&m (old)
top: c/o oasap (here)
leggings: kohl's (here)
boots: steve madden (here and similar here)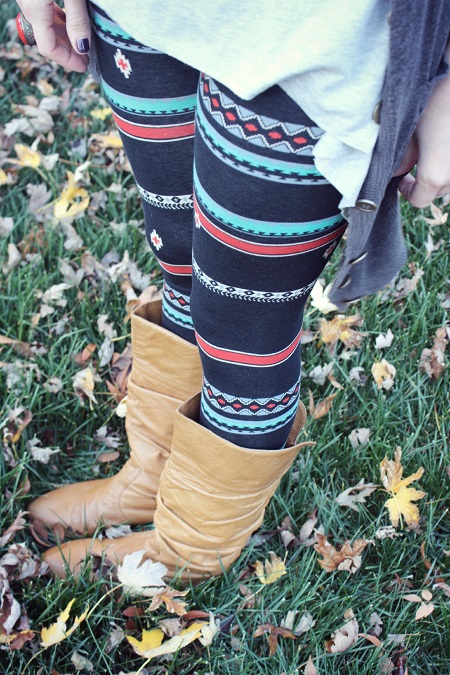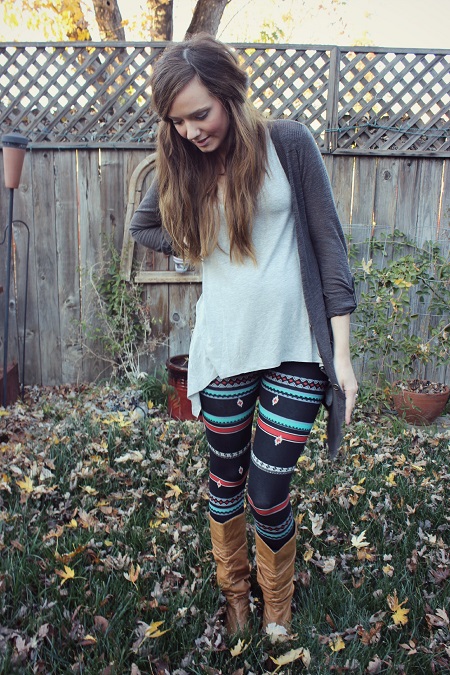 I was doing some online Christmas shopping on Black Friday, and happened upon these aztec leggings from Kohl's. Does that ever happen to you? You have every intention of buying for other people only, but then your little eyes just happen to drift on over to the Junior's Leggings section (even though you're really looking for a present for your dad, who is definitely neither a Junior nor a leggings wearer- ha!) and then you just happen to place a pair of leggings into your online cart and then oh? What's this? That darn "checkout" button is clicked. It's just so easy these days, I swear. No, but really, they were on a ridiculous sale, plus 20% off, plus free shipping, plus yadda yadda yadda. Those Black Friday sales. They got us. They got us good. But! On the plus side, I am completely done with my Christmas shopping! I met my goal this year (December 1st), and I am pretty darn proud of myself. High fives all around!
Did you do any Black Friday shopping, online or in store?
What's the last thing you bought for yourself?
xo
p.s. I styled a cute holiday outfit over at Savvy Sassy Moms! It is definitely going to be my go-to holiday look this year. I'm in love.