This post is sponsored by hansgrohe on behalf of Everywhere Agency; however, all thoughts and opinions are my own.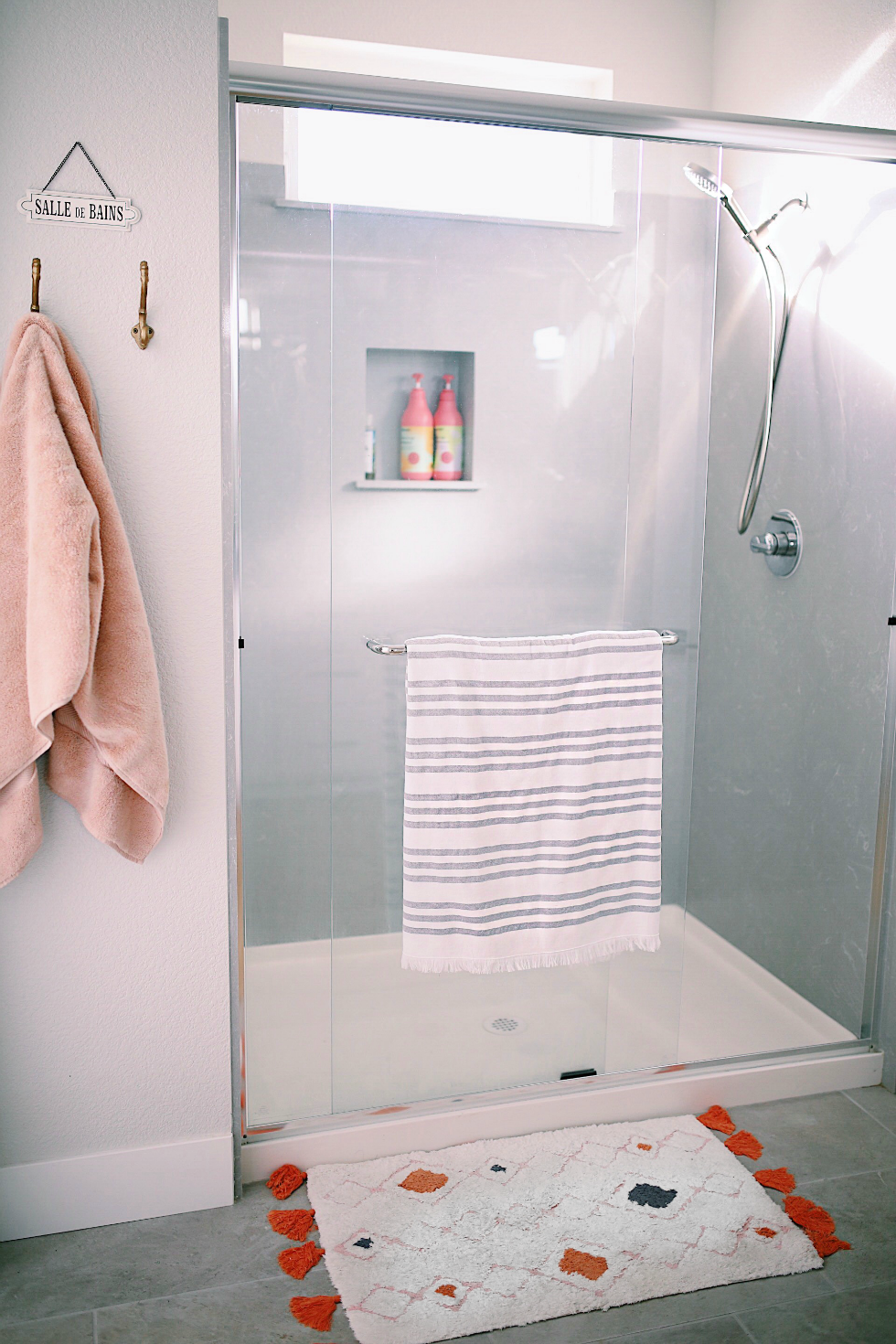 We bought our home in April, and since moving in are slowly adding our own touches to make it OURS- there are a lot of things that came with the house that were just "standard" or already decided upon, including the countertops and shower walls in the bathroom. So we're slowly upgrading little spots in our house, and things are coming together! Major things that I cannot stand: the mirror (I want to replace with two separate, cute mirrors) and those awful lights above the sinks. The latest update, is our shower head in our master bathroom! It was just a generic chrome one that we did NOT like, so when hansgrohe reached out to me to collaborate, it was a no-brainer! The shower head they sent is amaaaazing, and is the perfect start to our bathroom updating!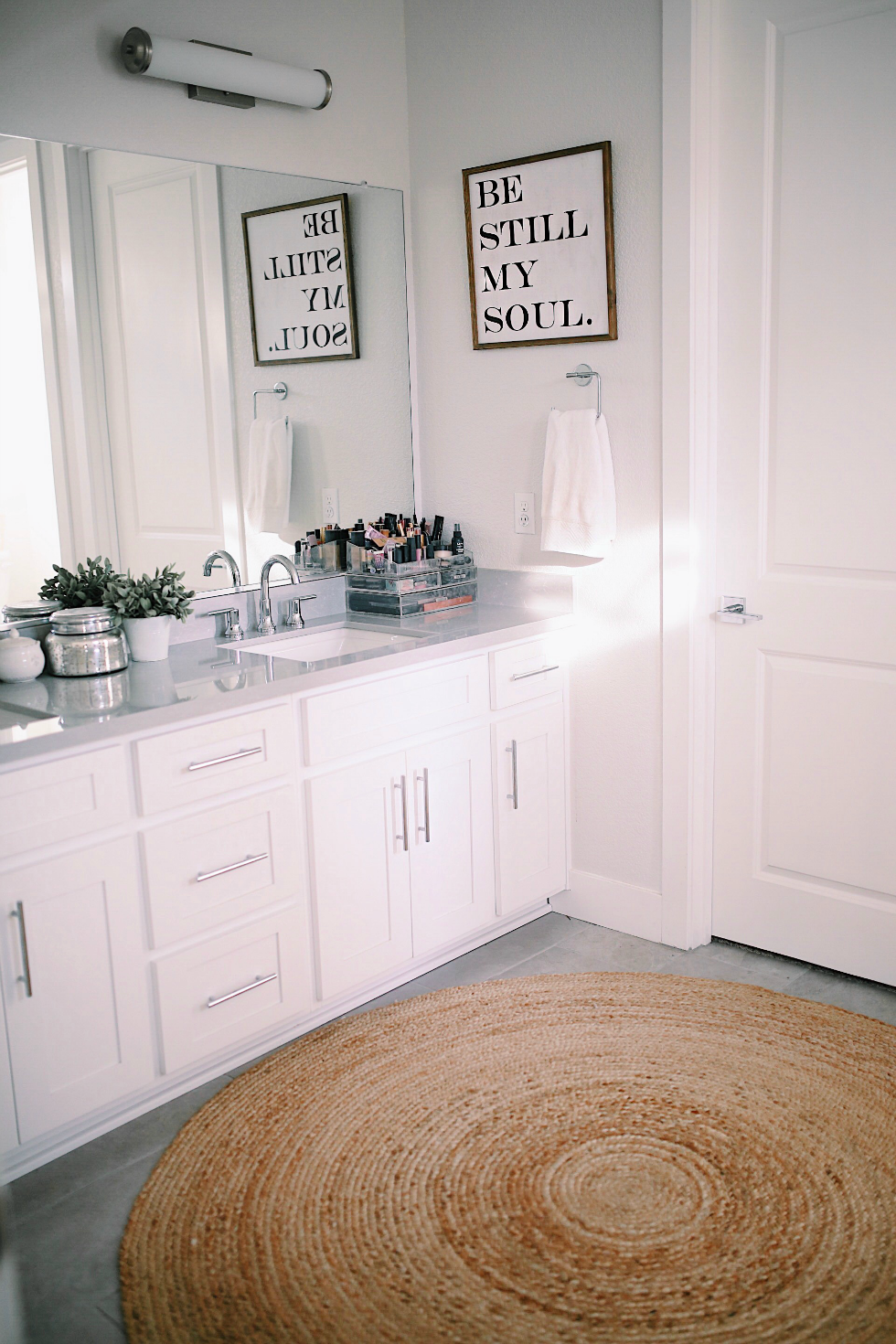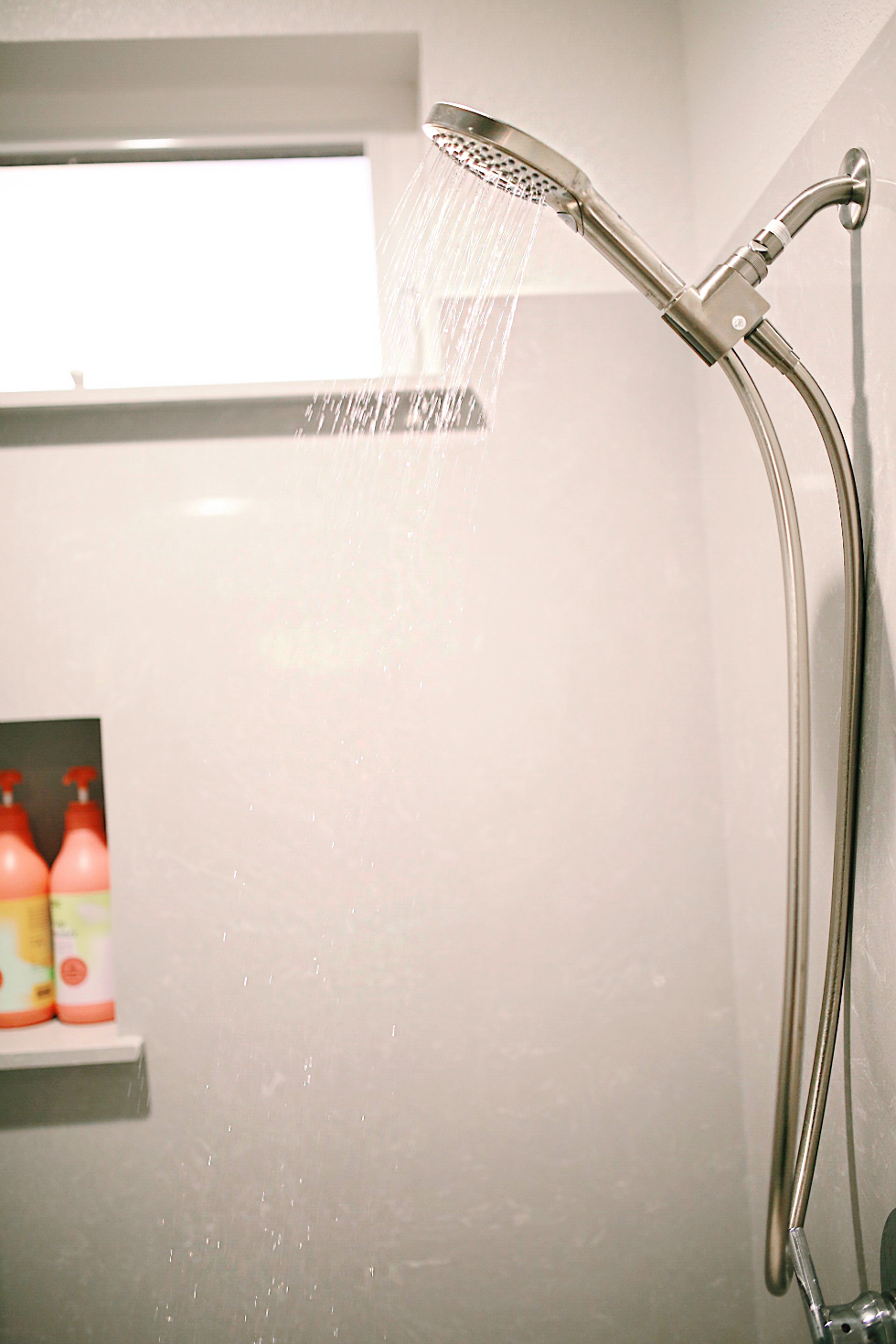 This hansgrohe PowderRain handshower is seriously luxurious, with three modes of spray for whatever setting you prefer and whatever pressure you like. I love that you can customize it to your preference, and I love the spa-like experience you get when using it! It creates a full rain shower experience that is SO relaxing and revitalizes your skin!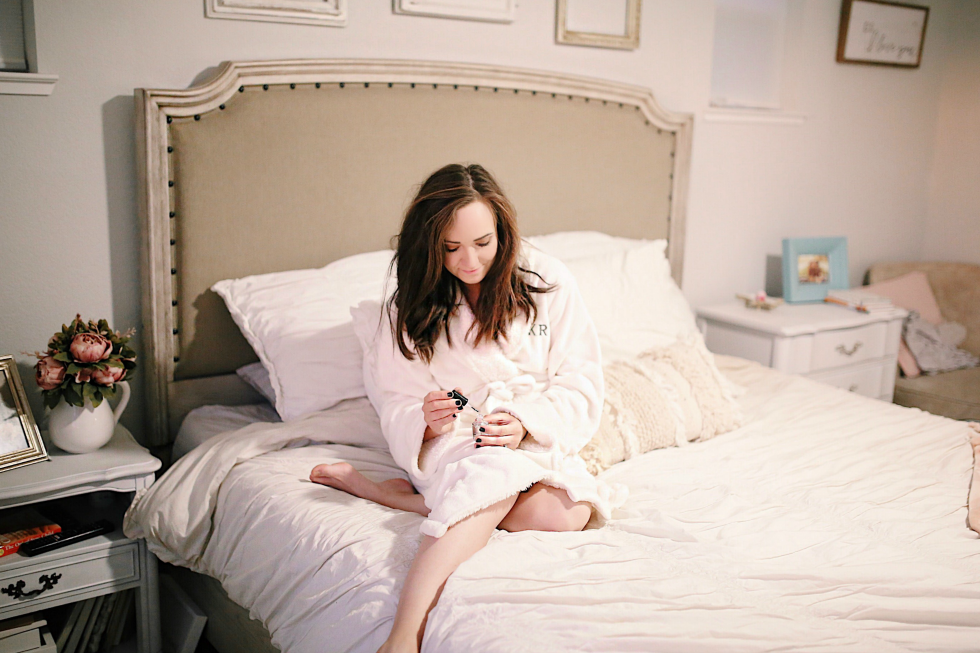 It'd be lovely to be able to book a spa day once a week, and just unwind and pamper myself, but let's be real. Mom life doesn't really allow for that. ;) Luckily for me, this new shower head makes me FEEL like I'm at the spa and getting pampered every single night during my shower! I'll take it. I mean, it really is the little things, guys. And just light some candles, put on a face mask and boom. It's a spa day right in my own home. This was such a simple and easy upgrade to make that has stepped up our shower game and made our everyday lives feel just that much more luxurious (even on days when it's anything but)!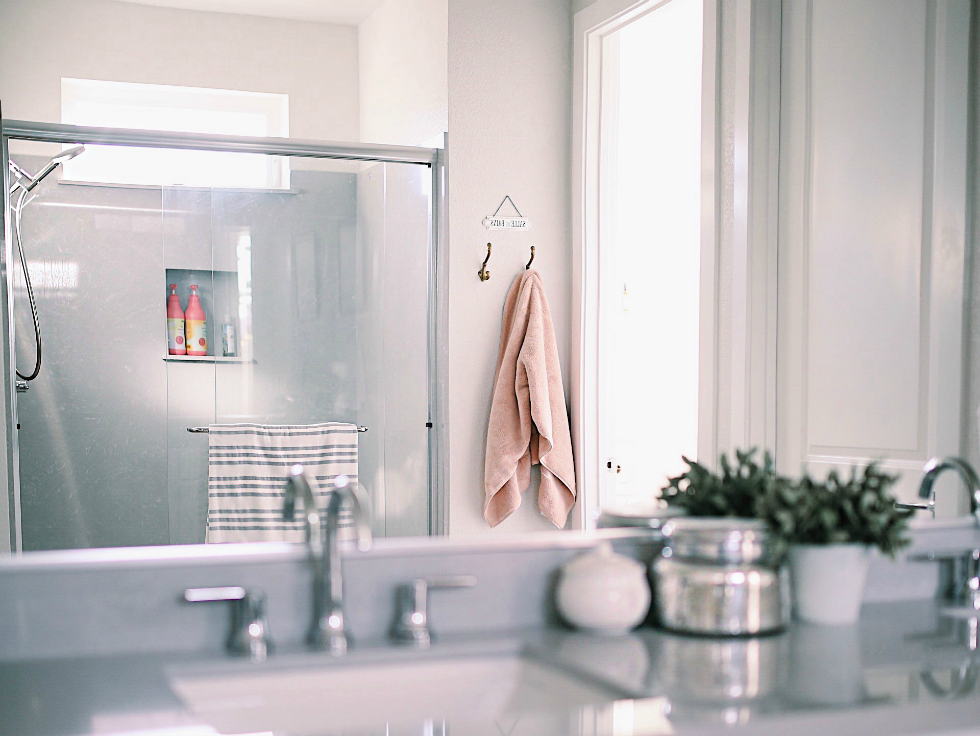 This shower head feels just like that of a 5-star hotel! In California, we have limits on the amount of water we can use. With the hansgrohe PowderRain shower head you still get the most out of your shower with those water laws in mind. It allows for an evenly spread shower that makes for less time needed to spend in the shower! It's also perfect for shampooing and conditioning, as the showerhead distributes water evenly and effectively thoroughly rinses out shampoo.
Now I get to escape to a spa every day, in the comfort of my own home, and let me tell you, that is the best luxury I could think of, especially on the super hard "mom days." It's so nice to know that once bedtime is over, relaxation and a bit of bliss is just a shower away… :)
xo