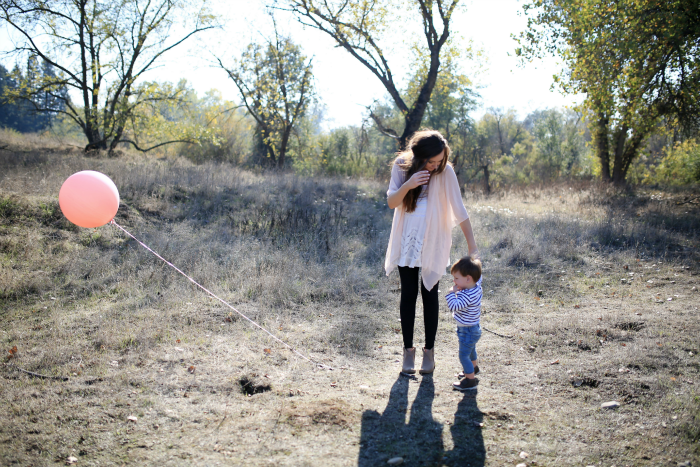 I recently wrote an essay on Letting Frustration Take Over, and I'd love for you to read it! It's not something I'm proud of, but I know it's something that a lot of women (mamas in particular) can relate to- heck, men too- so I thought it was important to share. It's easy to get caught up in striving for perfection, when really all we need to do is to enjoy the beauty in the imperfections. That's where life is best anyway. :)
And while you're at it, my other latest posts over on mom.me- less heavy, more fun stuff ;)
14 Things I Wish I'd Known Before My First Baby
My Favorite Baby Stage
and the hilarious 15 Perfectly Good Foods That Made My Toddler Cry
Annnd now for some SHOPPING, because, um, 'tis the season, right? ;)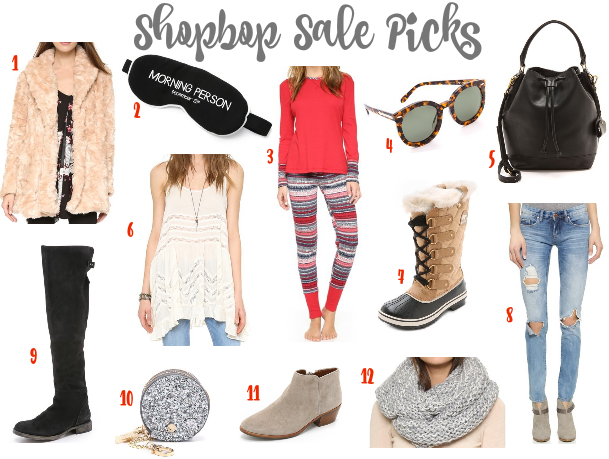 1. faux fur coat // 2. sleep mask // 3. pajamas // 4. sunglasses // 5. bucket bag // 6. tunic (which I'm wearing in the photo above!)// 7. sorels (these and these are also cute!) // 8. distressed denim // 9. knee high boots // 10. coin purse // 11. booties // 12. scarf
Shopbop is having a HUGE sale, starting TODAY 11/24 and going through 11/30 at 11:59 pm PST. OMG you guys. I am getting a few things off of my wish list at this sale, because it's just so good! I'm pretty excited about it. Christmas is a-comin' early over here!! So here are the deets:
Buy More, Save More SHOPBOP SALE! Code: GOBIG15
15% off $250+
20% off $500+
25% off $1000+
This is the perfect time to do some serious Christmas shopping for the guys and girls in your life! Or for yourself, I don't judge.
Will you be shopping for Black Friday? What do you have your eye on?
Be sure to come back and I'll be sharing my picks for the best Black Friday deals!
HAPPY SHOPPING! :)
xo