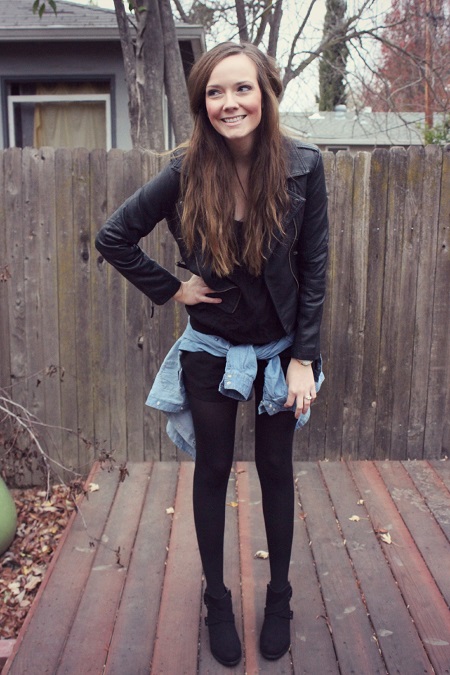 jacket: c/o choies (here)
romper: urban outfitters (old)
boots: asos (here)
chambray: h&m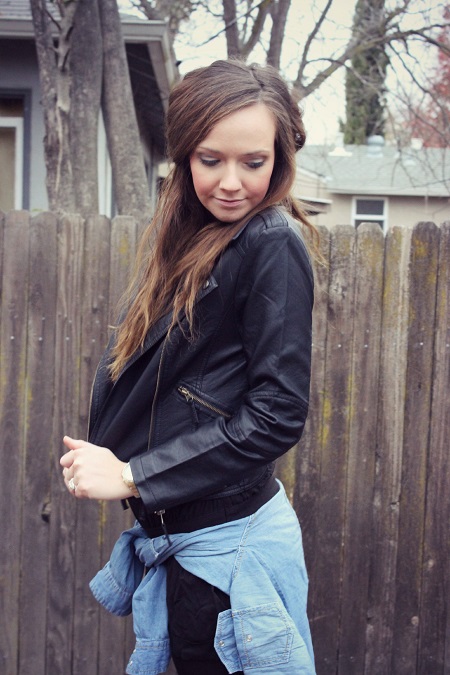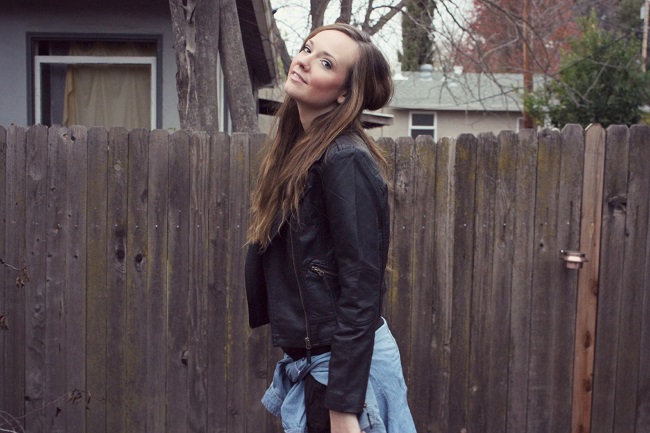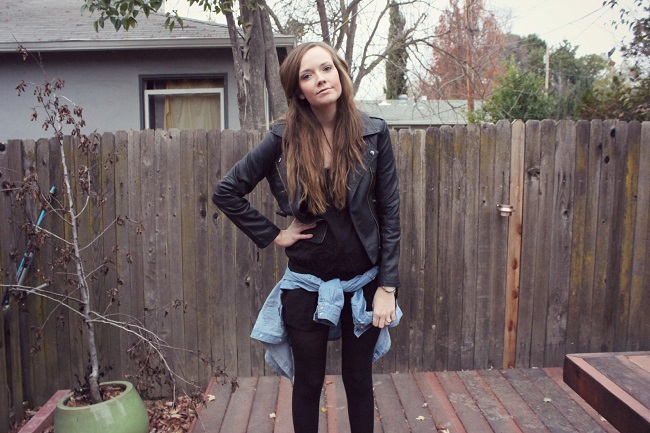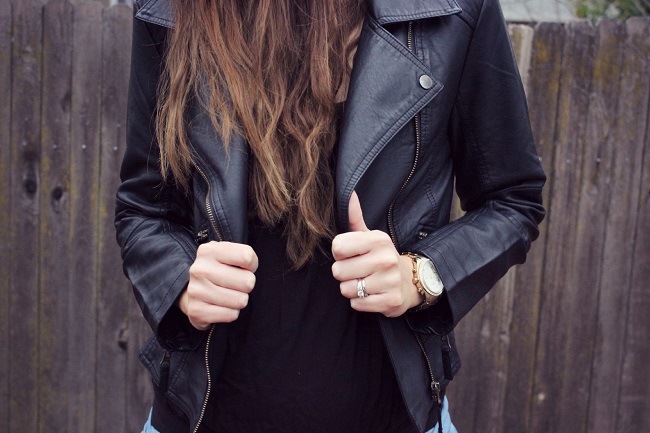 Every once in a while, you just need to wear all black, you know? Well, in this case, almost all black. I felt like mixing it up a bit, so I tied a chambray around my waist. Because my motto seems to be, "just add a chambray!" And you know what, I like the end result. A good leather jacket is a must this year, and this one I got from Choies is seriously the best. It's soft and fits so well and is actually warm! Which is a huge bonus because it has been freeezing lately.
What do you think about all black?
How many chambrays do you own? Let's get real for a sec. I have four. Intervention soon?
xo