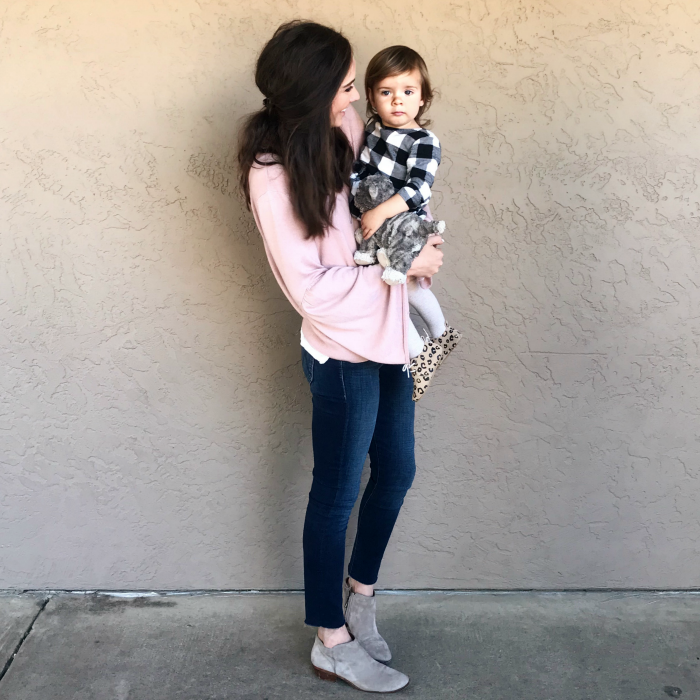 SWEATER | JEANS | BOOTS (on sale under $100!) | SOPHIE'S DRESS +
SHOES
Ahhh, we did it. We had a weekend of "nothing"- well, I mean, kind of. Not really nothing, obviously, because that would be impossible with two kids!! But you know. In comparison to the past few weekends, full of nonstop GO GO GO, it was a nice little breather. A few things from the weekend…
ONE. I read a book! Remember the book I shared in this post? I read it in two days. Let me tell you, after not having read a book in literal YEARS (so many excuses, I hate to admit), it felt SO GOOD to be nose-deep in a book and highlight my favorite parts and just READ. Ugh, so so good. And about the book? I highly recommend it, to everyone. It's called "Braving the Wilderness" and it's about finding your true self, and not being afraid to be vulnerable. So much goodness that spoke straight to my heart. I'm off to read all of Brene Brown's other books now, too. Have you read any?
Oh, and I talked to my brother Jeremy last night, and I was so excited to finally be able to respond to his "Read any books lately? question with a resounding "YES!!" He told me he was proud. ;)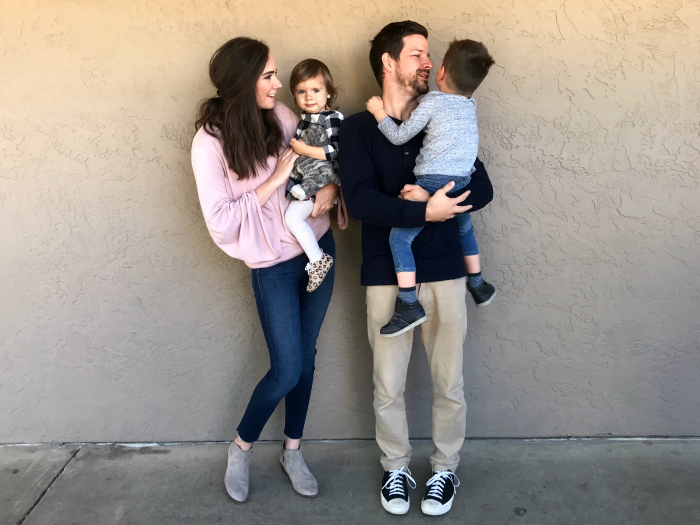 TWO. We went to church yesterday, after not having gone for like 5 weeks in a row (with all the wedding festivities each weekend and potty training) it felt SO great to be back into our little Sunday routine! The kids were so happy to be back, too. But this is of course the best we got, picture-wise. You win some you lose some.
Also, this is the perfect example of "just smile through it" hahaha. #momlife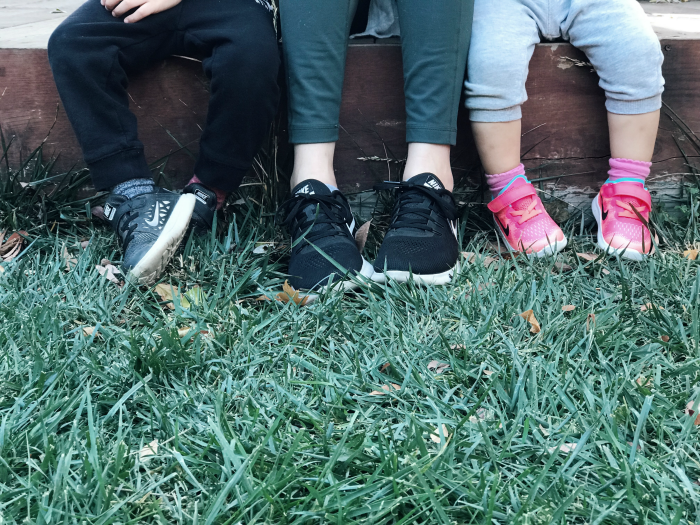 THREE. What can I say, we like our Nikes in this family.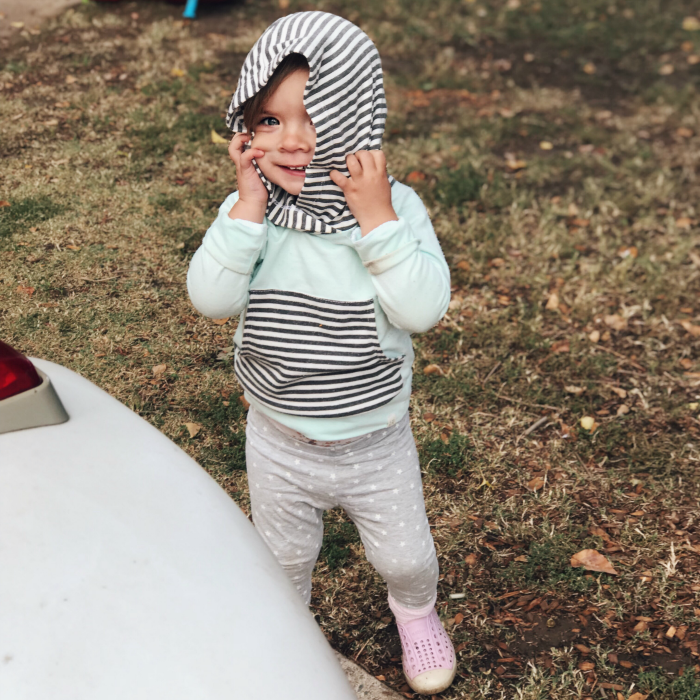 FOUR. It's a new week!! Make it a good one!
xo
Read More on Katie Did What