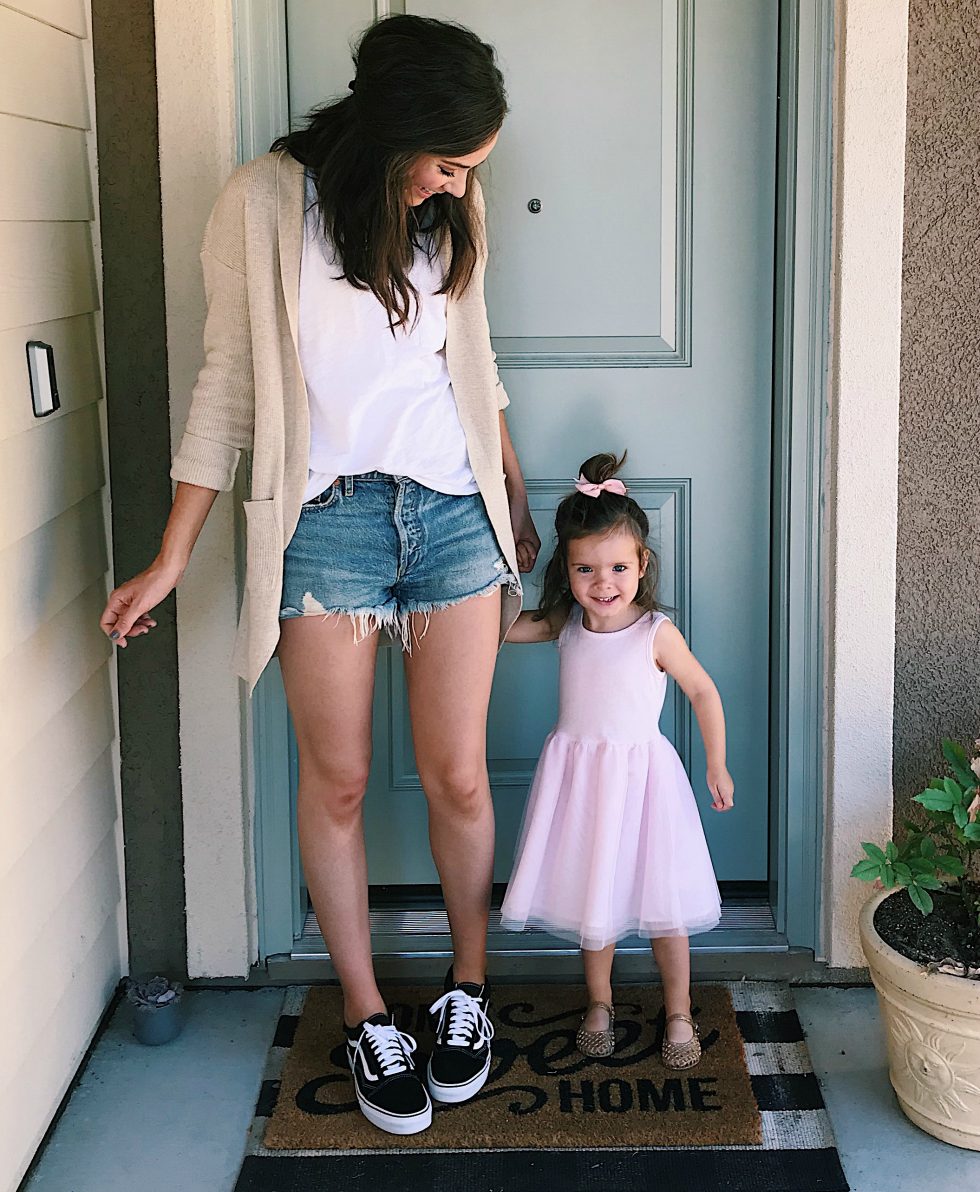 CARDIGAN | TANK (HERE TOO) | SHORTS | SHOES (size up 1/2) | SOPHIE'S DRESS + SANDALS + BOW | RUG + BUFFALO CHECK RUG (23.5″x35.4″)
Whenever Sophie goes to bed, she throws all of her stuffed animals, some books, even her latest favorite- a plastic dump truck toy- all into her bed and makes this tiny little spot just enough room for her. She declares that she has "all of the things" in bed with her, which is actually a 100% accurate statement. She does indeed. So that is the inspiration behind today's post title. All of the things from this week, a mish-mash of things that don't quite go together, but that all together made my week a good one.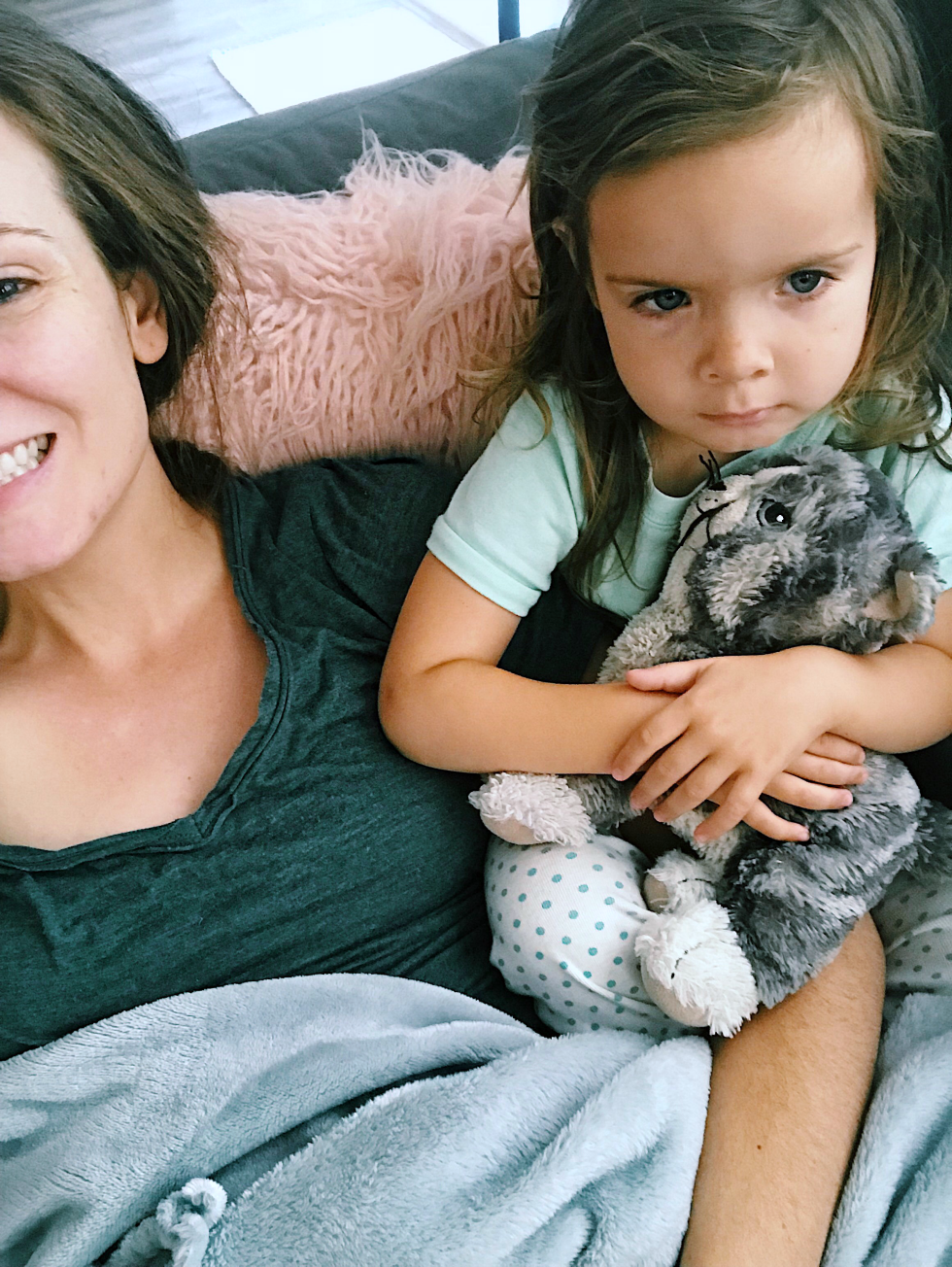 Even if I was sick for the majority of it. Bleh. At least it meant extra cuddles with my babes.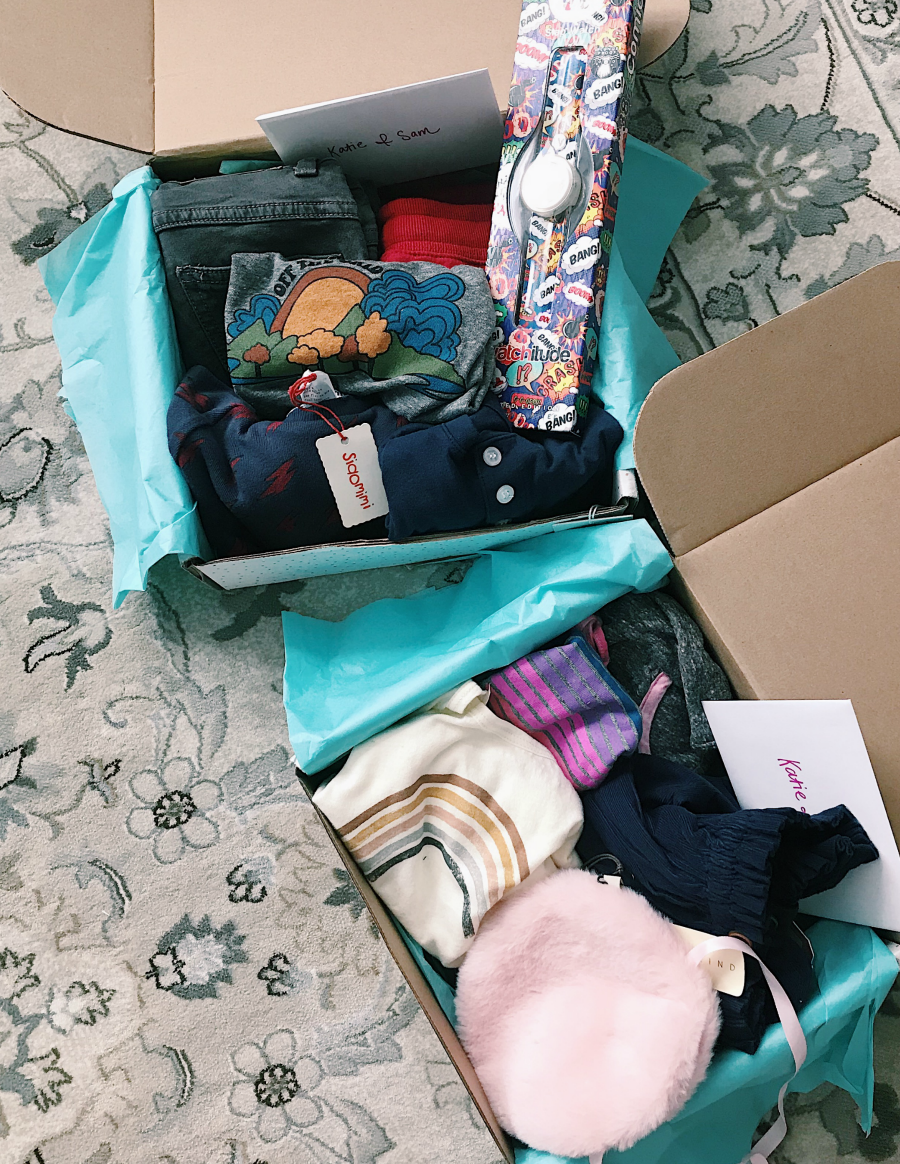 The cuuuutest boxes came in the mail for Sam and Sophie, from mac & mia, a subscription box service for kid's clothing! You fill out a style profile (and get to be as specific as you like- I tend to be very specific, ha!) and a stylist fills a box just for your kiddos, then you keep what you like and send back anything you don't! I of course liked it all. ;) They have so many great brands, like Rylee & Cru, Primary, Lov'd Baby, and more! They offer sizes newborn to 7 years old! And once you sign up, YOU choose when you want it shipped to you- it's never automated. This would make for an awesome baby shower gift, too!
Use THIS LINK for $20 off your first box!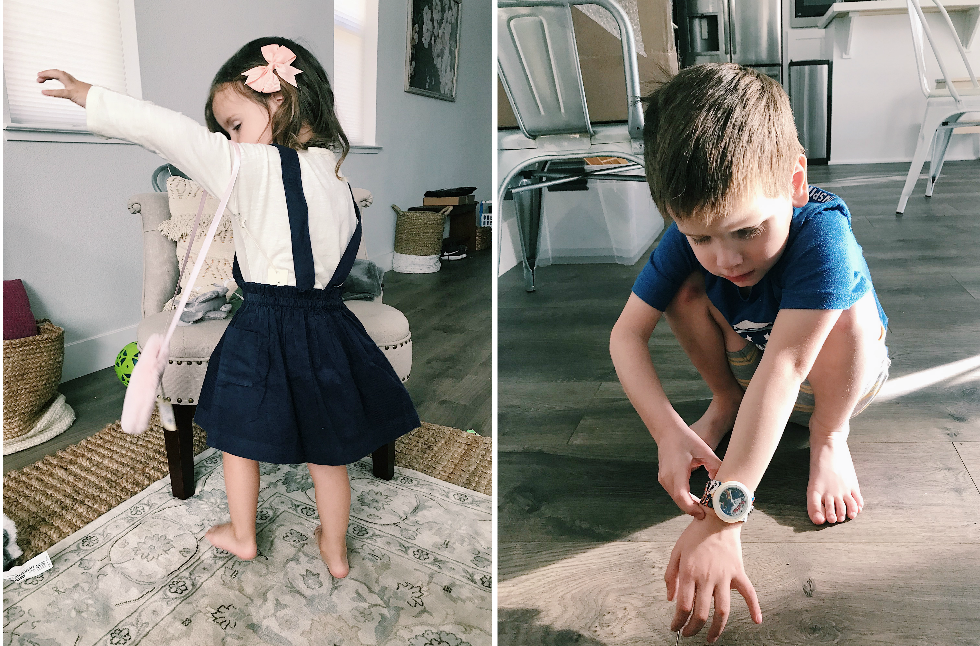 Clearly, the kids are loving their new goodies. :) So is Mama.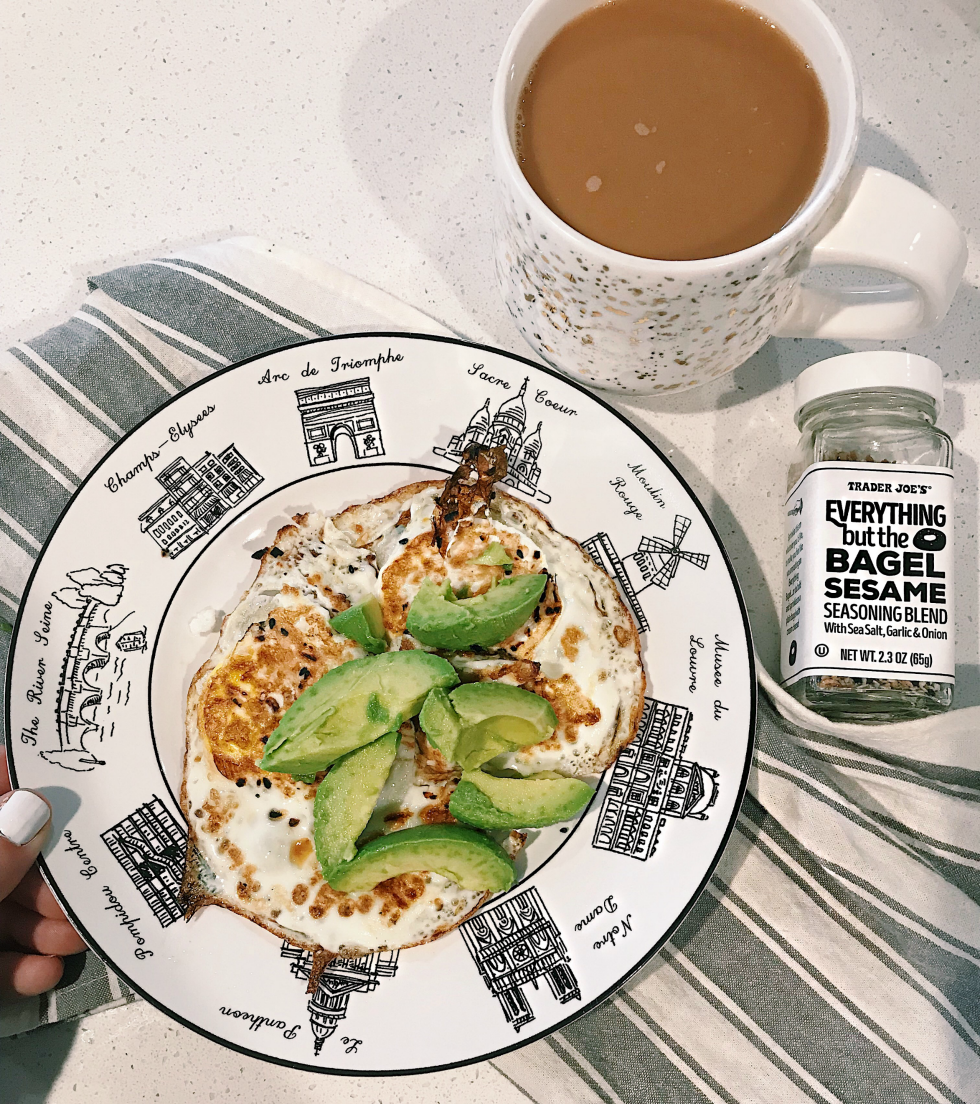 Favorite breakfast- two eggs with TJ's everything but the bagel seasoning (seriously sooo good!) and avocado with coffee. YUM.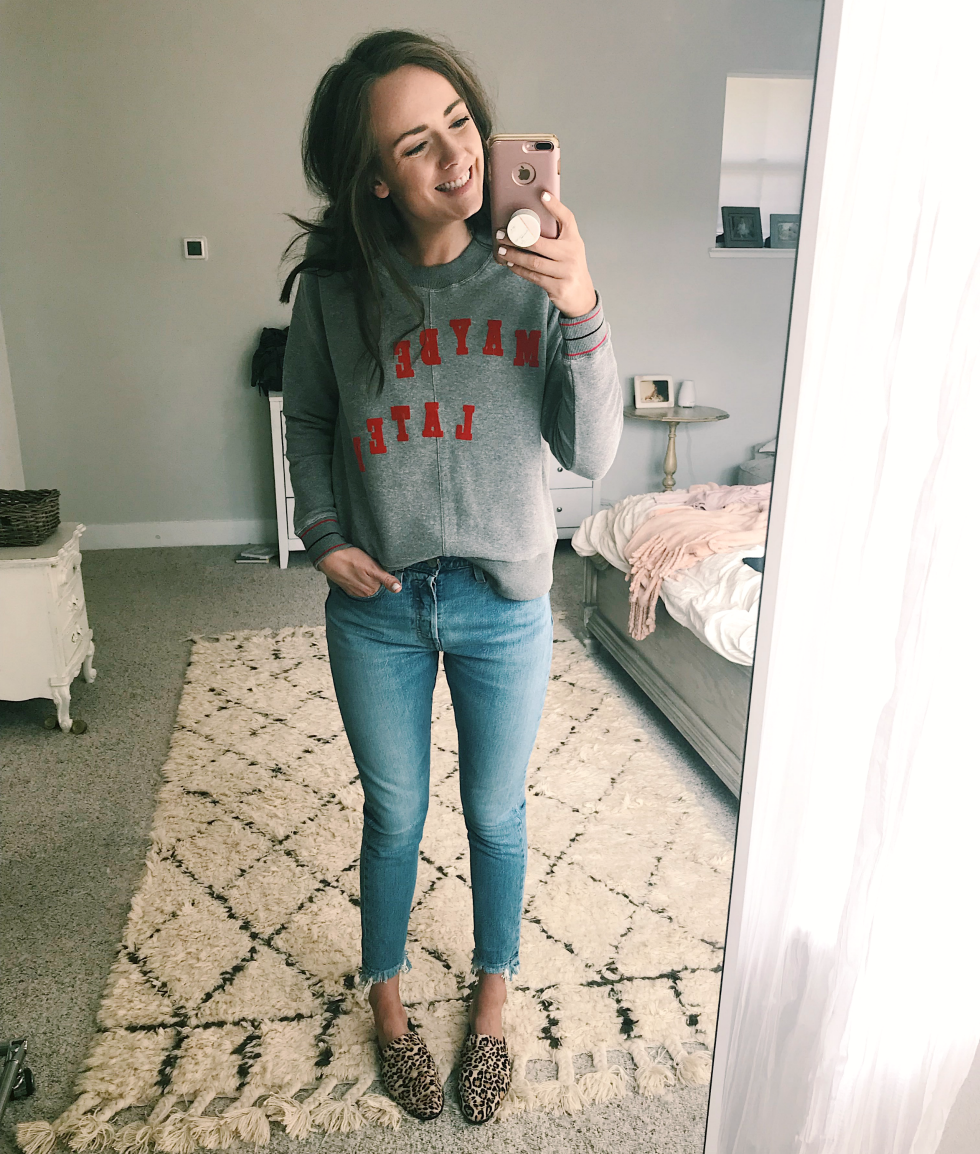 SWEATSHIRT (true to size, more sizes here) | JEANS (true to size) | MULES (SIMILAR HERE)
Got myself a cute new sweatshirt, kind of sums up m y life. ;) Bonus!
It's on sale, 20% off
, right now with code STOCKUP18!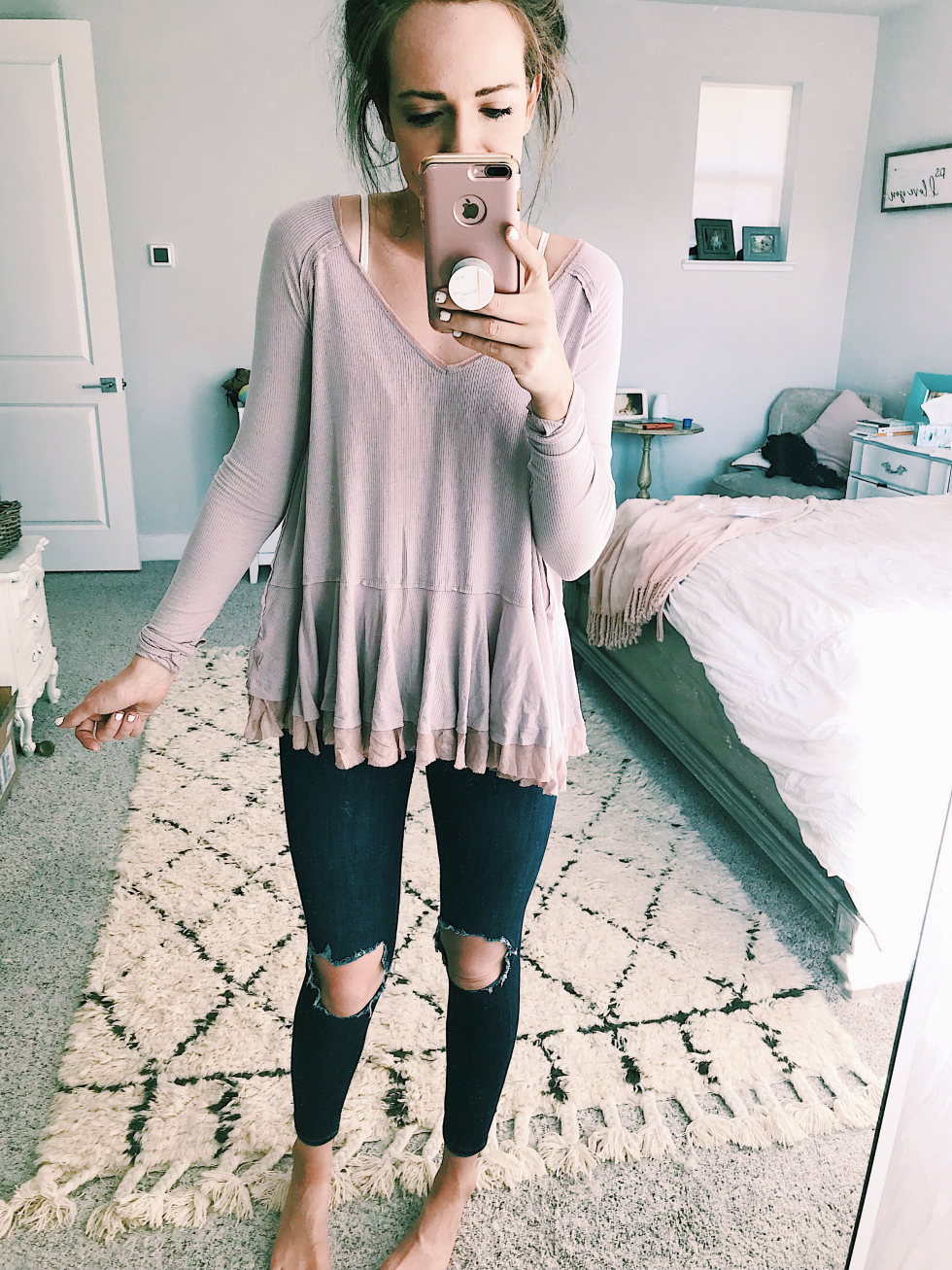 TOP (sized up one) | JEANS (size up one)
Annnd
this adorable ruffle Free People top
. Super cute! I sized up to medium for a longer fit and love it.
Happy weekend, friends!
xo