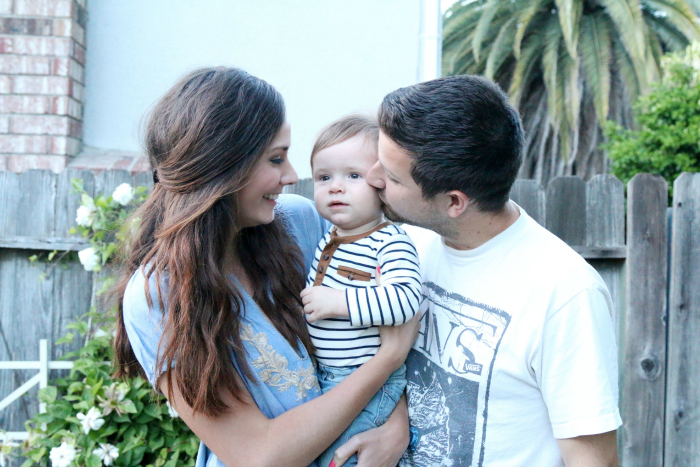 dress: zara via thredup // Sam's outfit: h&m
I just have to say that Mother's Day is not a holiday I look forward to anymore. After losing your mom, that's just the way it goes. But now that I have my own babe, I can honestly say I do enjoy it again. It's still a sad day, it still brings a lot of pain and memories with it, and a lot of those feelings of God I miss her and Why can't my mom just be here?! but thanks to this little man of mine, Mother's Day is a happy day once again.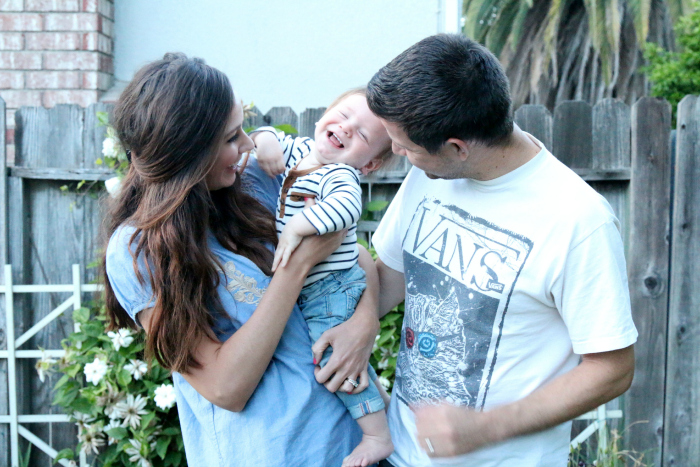 And now for some photos from our Mother's Day!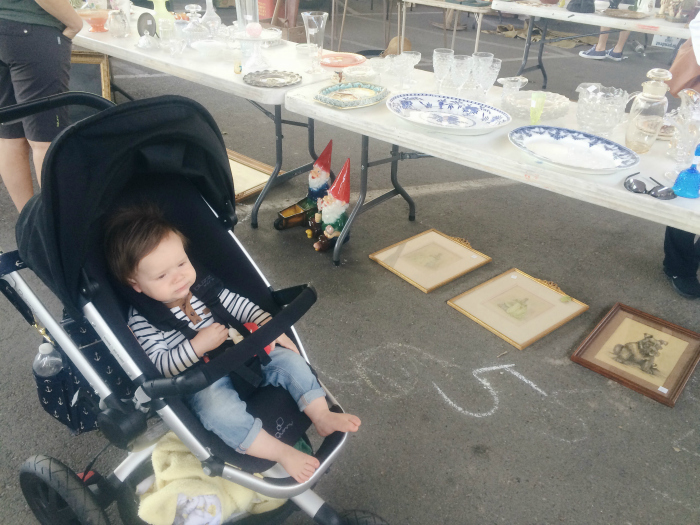 We started it off with a trip to the Antiques Fair, at which we actually scored some pretty great things! A bucket, some picture frames for a gallery wall I'm planning on creating, a gift for my mother-in-law for her garden (a metal heart) and a mason jar to be used as a vase. :) Seeing as the last time we hit up the antiques fair, all we got was a donut and some coffee, I'd say this time was a success! Plus, Sam was giving everyone smiles, and that's always a good time.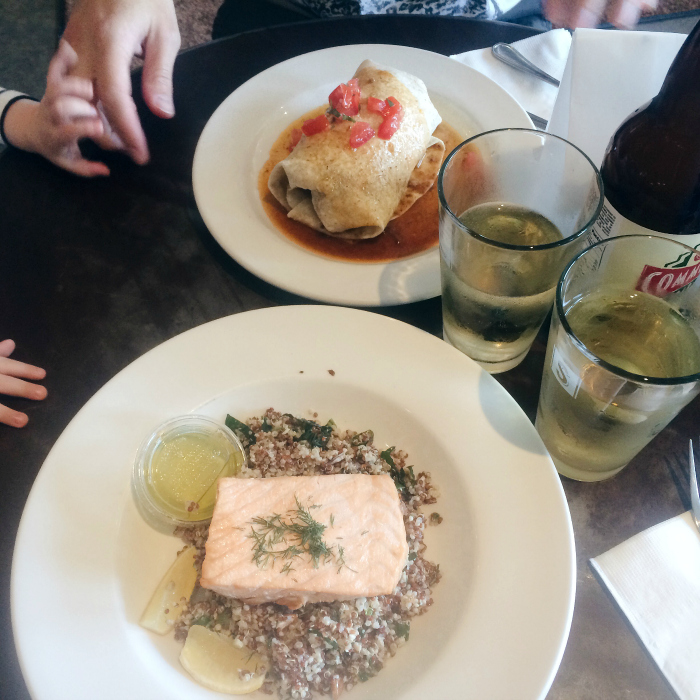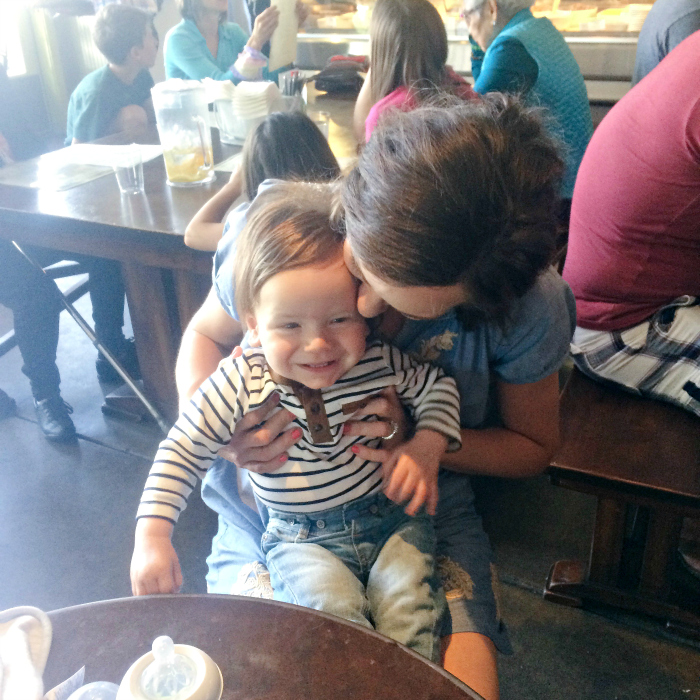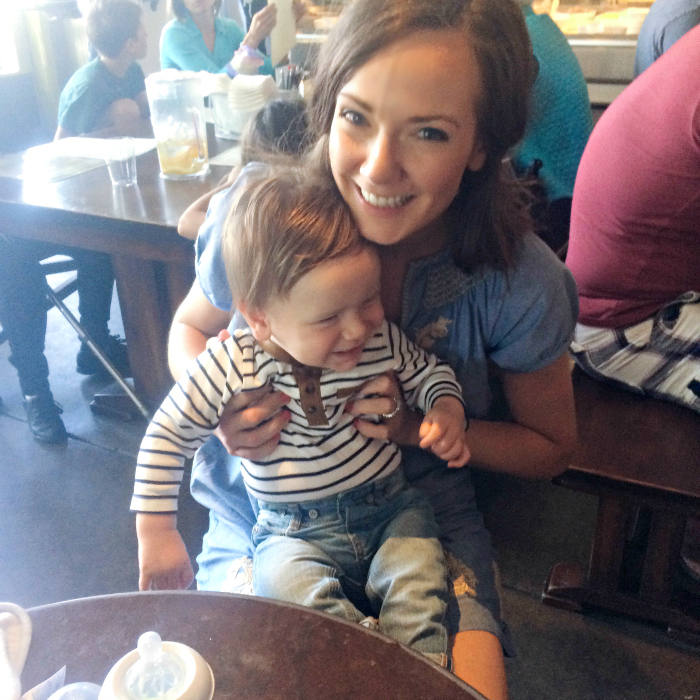 We went to lunch at one of my faaaavorite places ever, and if you ever visit Sacramento you must go to: Selland's. I got my #TIUApproved salmon over quinoa and kale salad and it was heavenly, I tell you. It was such a fun little outing. We don't go out to eat often, so it's always a special treat when we do. :) I love my little family, too. I feel so lucky that I get them to do life with.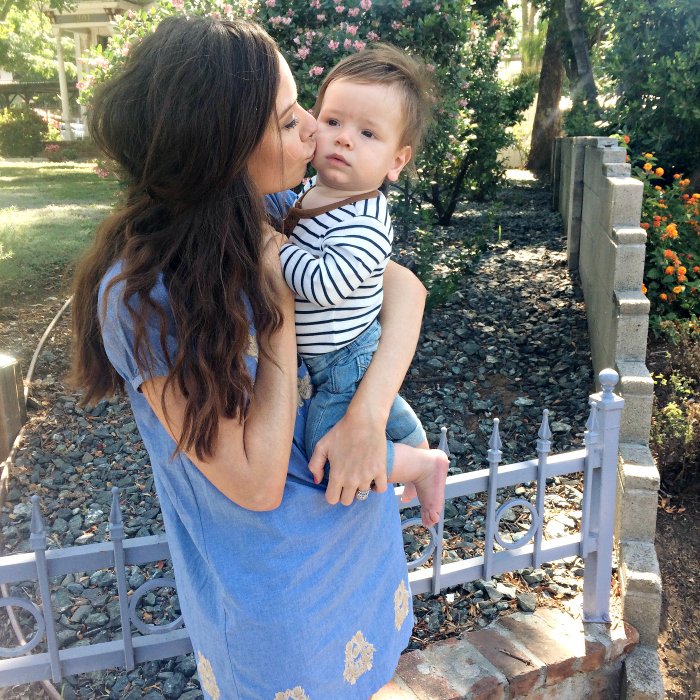 We came back and vegged out at our house for a bit and watched the golf tournament (yay Rickie Fowler!) Remember, I'm into golf now? Yeah, that's a thing. I got the sweetest card and necklace from Sam ;) and some Rosé from the hubby! Rosé all dayyy! Then after that, and after Sam refusing to nap at all, it was time to head to the in-laws' and we just said "Ahh screw it! Who needs naps?!" and off we went! Because we are focusing more on living life and getting out there and doing fun things together, and less on staying on a strict schedule and letting that schedule rule our lives. That's just what makes us happier, I've realized. :)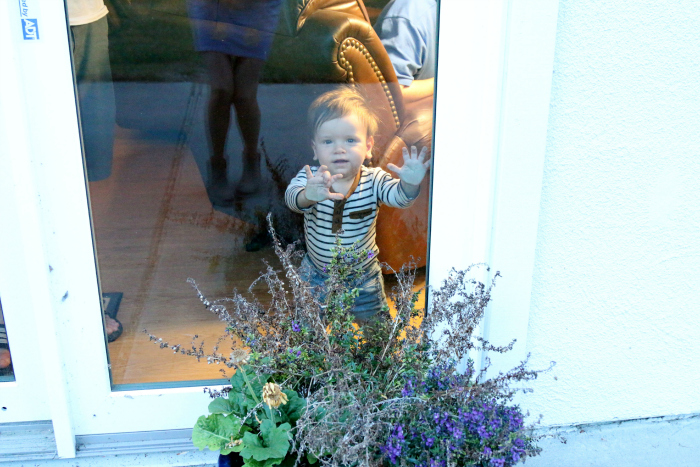 The way he looks at me! I love this boy with all of my heart. Yes, I feel so blessed to be his mama.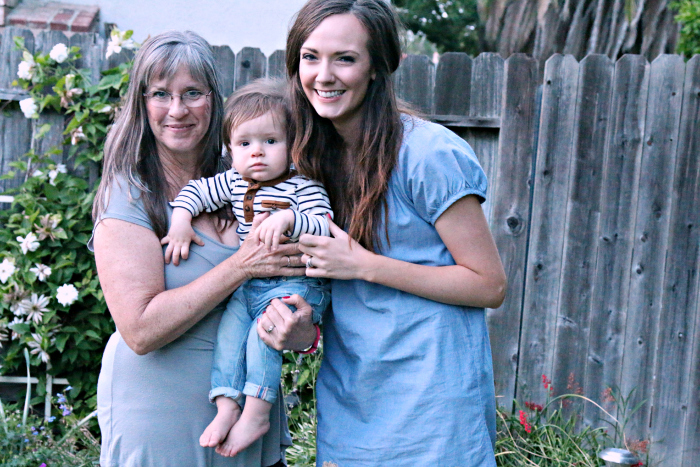 I'm pretty lucky to have such an amazing mother-in-law, too.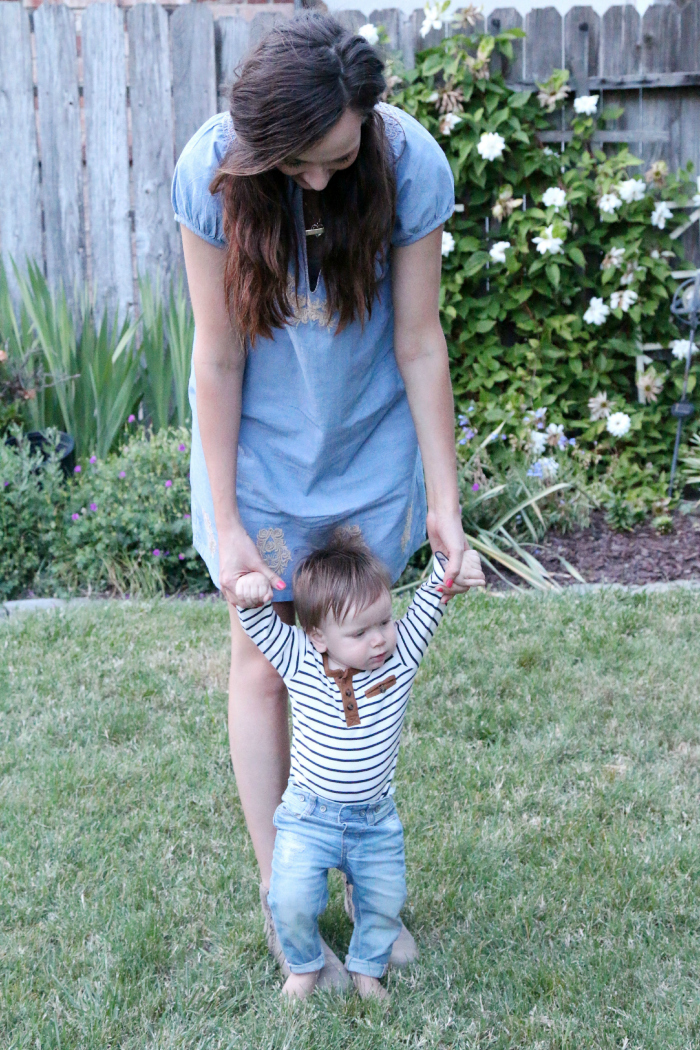 We had some pizza and Sam was the life of the party, as per the usual, and on the car ride home he PASSED OUT and this happened: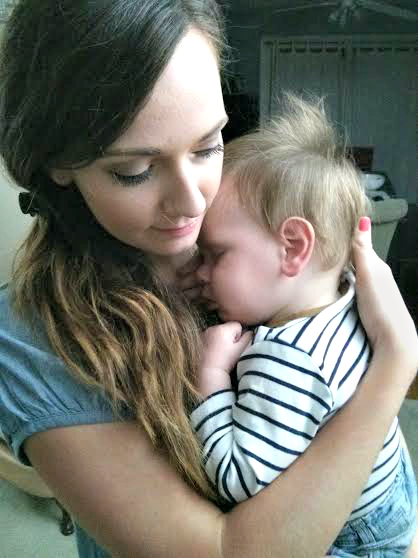 And I changed his diaper and put his jammies on and HE WAS STILL ASLEEP. THE WHOLE TIME. Oh, be still my heart. It was the sweetest thing.
Now let's pray he sleeps all night long. ;) [I'm writing this on Sunday night… We shall see how this goes…]
How was your Mother's Day?
xo