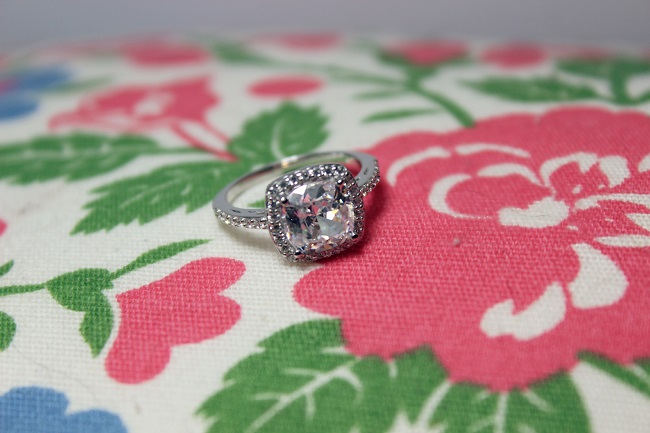 One thing that I've heard from many a pregnant woman, is that things are going to get a little… weird… around these parts in the coming months. Like, things will swell and change, and I will have absolutely no say in it. Needless to say, this is a bit unwelcome. But I'm going to just go with the flow, and be prepared. Like a boy scout. Thus, I'm really happy about getting this pretty new ring in one size larger than I normally wear, so that I am prepared for if/when my fingers decided to swell up like sausages. It is a very likely thing to happen, so why not get the prettiest ring I can find and just embrace it, yeah? That's where this pretty sparkler comes in. It's from BERRICLE, and is seriously the most gorgeous Cubic Zirconia ring I've ever seen!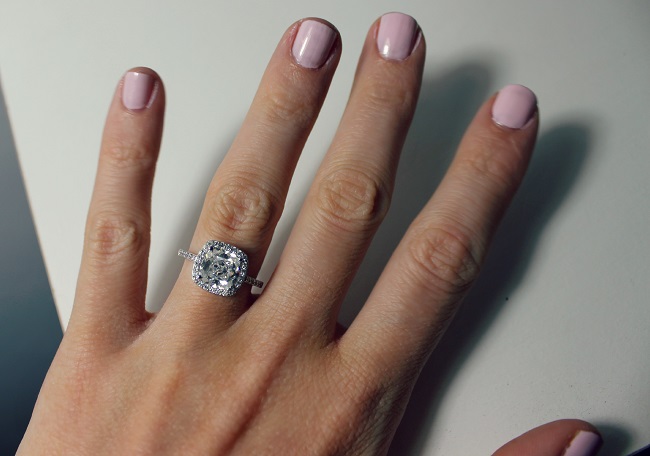 I mean, look at it! I'm in love. It's halo cut, which is my favourite, and it's super dainty. And if my fingers never decide to swell, I will definitely be wearing it as a right-hand ring, because I love it that much. Plus, yes, it's a cubic zirconia, but you would never know looking at it. It sparkles just like a diamond. And you know what they say about diamonds. Girl's best friend and all. ;)
Describe your favourite ring.
If you've ever been pregnant, did your fingers swell?
xo
I was sent a ring by Berricle to review. All opinions are 100% my own.