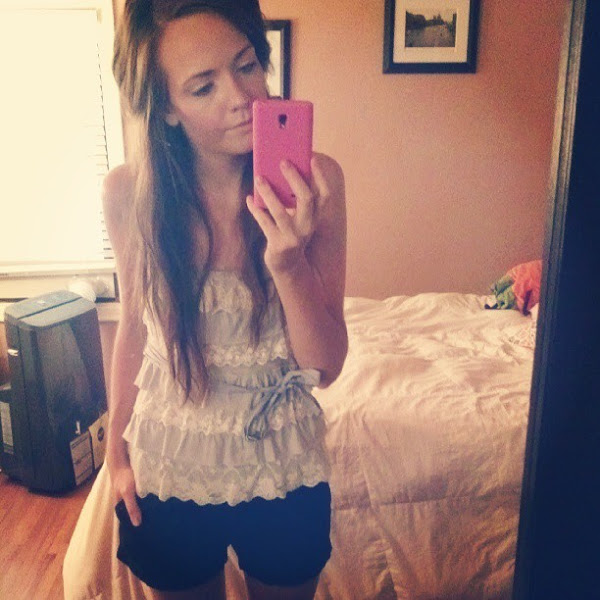 {feelin' ruffly.} 
top: gilly hicks (old)
shorts: j.crew

Hey guys! Welcome to my Saturday Series, "Some Things I'm Loving!" If you want to join me, feel free to link up below and we can all share with each other what we've been loving this week! :)


Song: "Burning Bridges" (Acoustic) by OneRepublic. Yes yes yes. It's been on repeat.
Workout: This booty workout. It is amaaaazing, and I felt the burn so much afterward! Intense. Which is just what I like. :) No pain, no gain, right?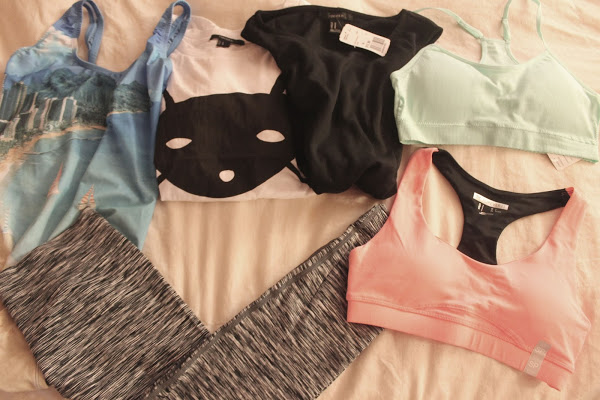 Clothing Store: Oh, that Forever 21. It will always have my heart. I got some birthday money and decided to put some of it toward a mini shopping spree at the F-twenty-one. I pretty much can't get enough of workout clothes at the moment. I mean, lately, I've been finding myself getting even more excited about new workout clothes than new regular clothes?! Crazy, right? Who am I? But really, who can resist the adorable array of fun neon colors?! I know I can't. Plus, it's the best motivation for a good workout, I think. I go even harder when I look the part.
Verse: "Let all that you do be done in love." – 1 Corinthians 16:14. A to the men. My life motto right there. :)
I was thinking of doing a video haul of my F21 shopping. Would anybody be interested in that?
Where's your favourite place to buy workout clothes?
Wanna link up with some things you're loving? Just add your link below! :) Please link back to me in your post, too!