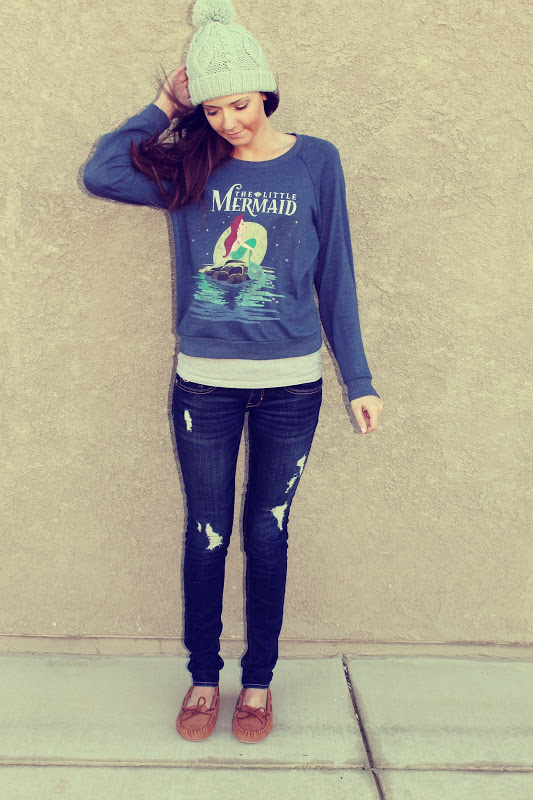 hat: h&m
sweatshirt: forever 21
jeans: hollister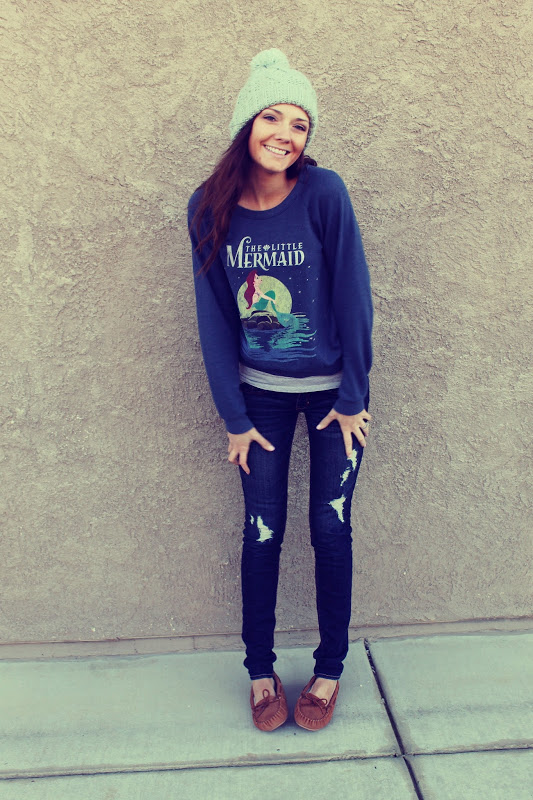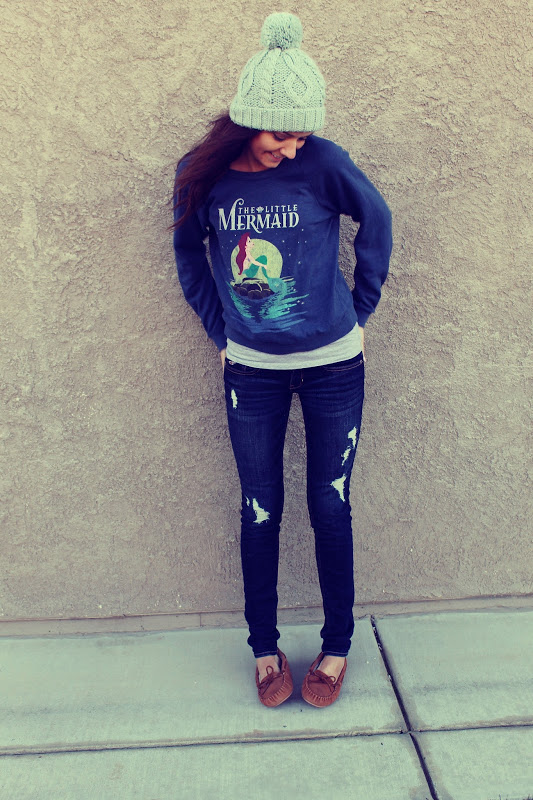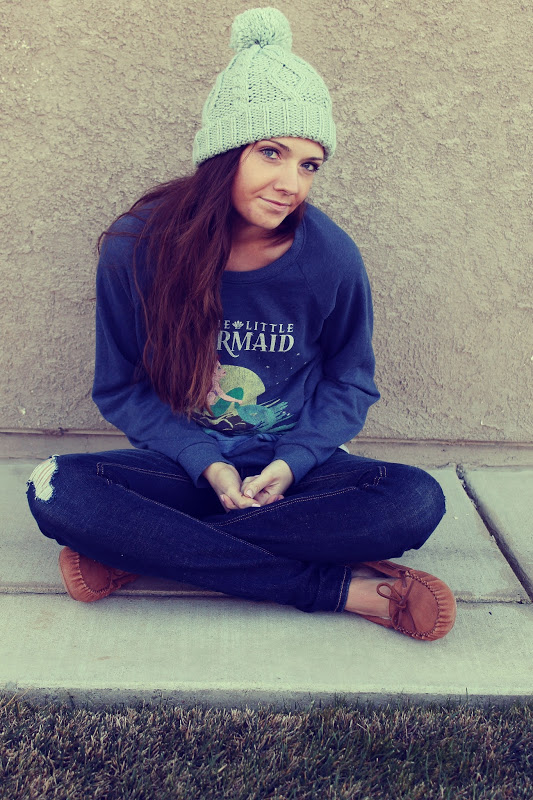 So, you know how people like to tell people that they look like certain people?  (Did that make sense?)  I've gotten quite a few remarks that I look like so-and-so.  Usually, someone will just tell me "OMG you look so familiar!"  or "You totally look like this other person I know" but of course I never get to see this other person.  But then, then there are the celebrity look-alike remarks.  "Doppelgangers," if you will.  The top four that I've gotten in my life, in order of frequency, are Lindsay Lohan (before she went all crazy-psycho-druggie-crazy on us), Kate Middleton (I like this one most- I mean, she's a princess!), Katie Holmes and Emma Stone.  I'm assuming Katie Holmes is mostly because of my name and the brown hair I suppose.  But hey, I like her, so I'm okay with it.  None of them upset me, although I really do not see the Emma Stone one.  Like, at all.  But hey.  It's cool.  Anyway, on a few fun occasions, I have even been likened to (are you ready?) Ariel, a.k.a. the Little Mermaid.  I've gotten it a few times, "OMG if your hair were red, you would look exactly like the Little Mermaid!"  And you know.  I like that.  With those big blue eyes and that pretty little face, and the fact that she's a mermaid!  I mean, hello!  Who doesn't want to be a mermaid, right?!  And as for thingamabobs?  I've got twenty! But who cares?  No big deal. I want mooooooore….
….Okay, I'll stop while I'm ahead. 
What do you think?  Who do I remind you of?  Better yet, have you ever gotten told you look like someone famous?  Share!!
xo
Let's be friends! :)
Follow me on 
twitter
 @katiedid_what
Follow me on instagram @katie_did_what
p.s. I announced the winner of the
Shabby Apple
giveaway!! See if it was you
HERE
!