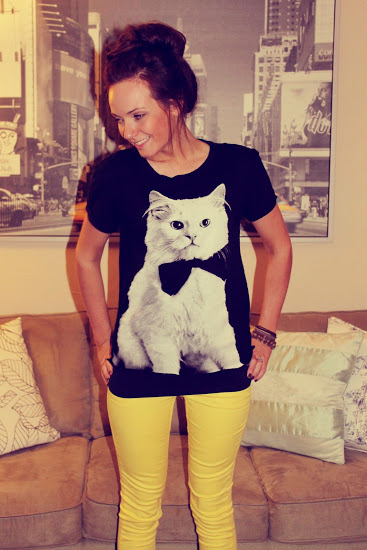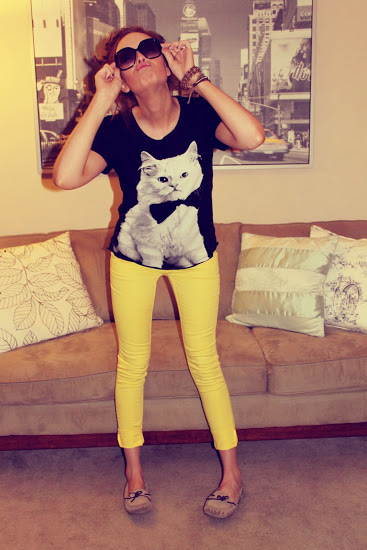 Pants: Forever 21 (similar
here
)
Shoes:
Target
("Chaia")
Sunglasses: Forever 21 (old)
Bracelets: Urban Outfitters (old) and gifted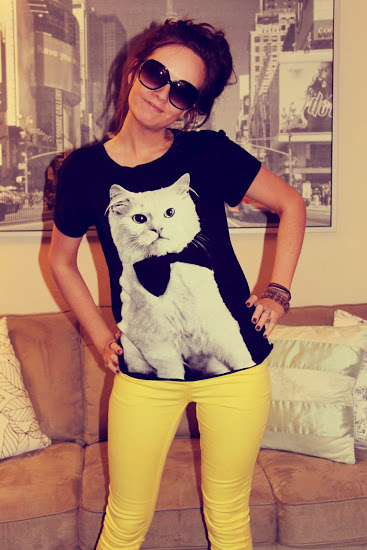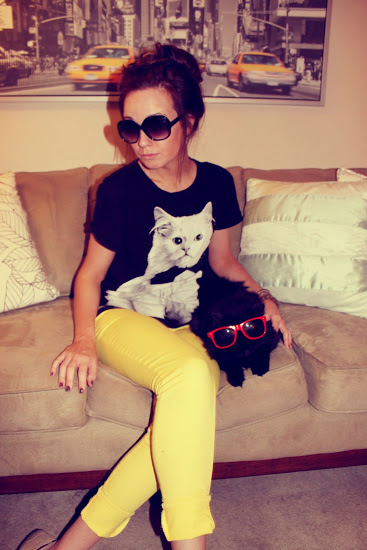 When I saw this shirt online, I immediately knew that I needed to own it.  I mean, it's a cat wearing a bowtie.  On a tee shirt.  So, it is pretty much the coolest shirt ever made, am I right?  And of course I had to get my own cat in here with me for this little photo shoot.  It just felt right.  But I guess that cats don't really enjoy wearing sunglasses too much.  So that didn't last long.  
Happy Wednesday, friends!  Yesterday was Tuesday, and Tuesdays are my favorite days.  They're the days that are reserved every week for lunch with my parents.  It doesn't matter where we go or what we eat, the fact that we get to spend that time with them each week is precious to me.  Plus, my parents are hilarious.  Have I told you that?  Because they really are.  I mean, where do you think I get it?  ;)  So that was a good day.  And then it decided to be 89 degrees, which was nice in the sense that mister sunshine is nice, but I mean, I thought we had this talk already about it being fall and everything, and how there should be more breeziness and falling leaves and etc.  So, there's that.  Perhaps we should discuss things further, me and the weather.  I'll get back to you on that one.  In the meantime, I need to go snuggle with my kitty cat, and apologize again for the sunglasses incident.  I think a treat is in store.  He kind of looks mad at me, doesn't he?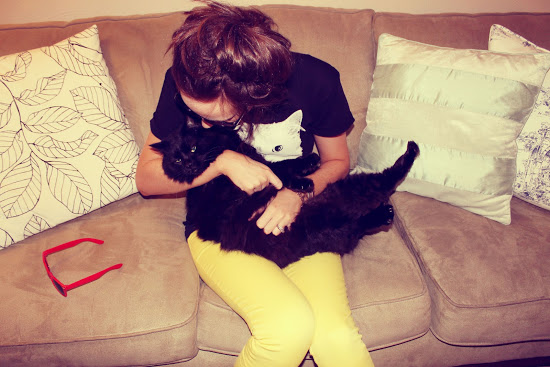 xo
twitter // pinterest // instagram: katie_did_what