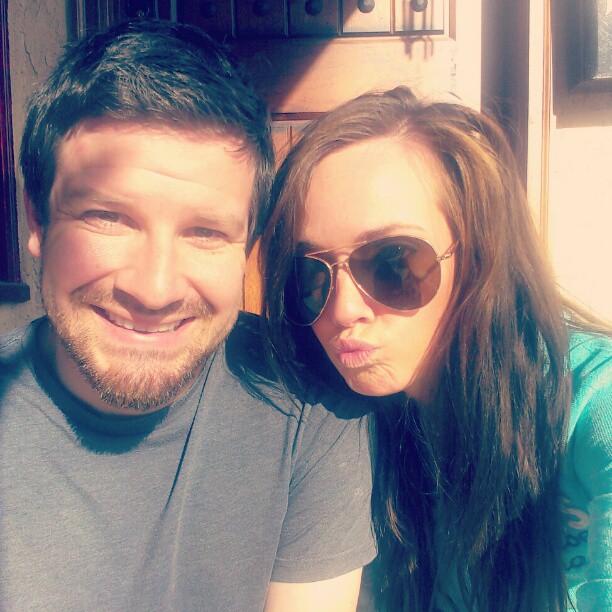 So, here we are, my friends. The very last episode of The Bachelor for this season. No more will we come together with Shirtless Sean Lowe and get our weekly dose of Sean Time. No more will I have these awesome man quotes for you from the mouths of my daddio and Zack. No more… Until the next season, I suppose. This has been fun, and maybe if you liked the "man quotes" posts, I could pick a new reality tv show to do these for? Any suggestions? I'm open. And so is Zack. Well, he may not know it now, but he will be open, trust.
I wanted to throw this one in there first, because it was a straggler that I forgot to add a few weeks ago. It's from my dad, and since he wasn't here to watch it with us last night, and I think you all have missed him terribly, here's a gem from him:
Girl: "These feelings are so real!"
Daddio: …Because you're on reality TV! They've got to be real! Even though the last 500 shows nobody got married! Play along with it, guys… gals.
Now, without further ado, here it is, folks. The best of the man quotes from the 3 HOUR Bachelor Finale. Yes, 3 hours. And yes, we sat through them all. My husband is a good man. And also patient. And also the beer(s) helped.
Katie: At first, it was like, Catherine who?
Zack: Yeah, well, she only came onto the show in episode 10, you know?
When Sean's little nephew says to him "Emily didn't pick you!"
Katie: BURN!
Zack: Emily's watching now, feeling like a big jerk.
Zack: What is this, Sean's 36 yr old mom?
Zack (on Catherine): Man, her hair looks like she's been standing out in the rain for hours.
Katie: Frizz fest!
Katie: Sean's dad is like the best person ever.
Zack: "Sometimes you just know!" Well, Sean's dad just said it. Game over!
Zack: Sean's dad's jeans! He got them at like the junior's section at Kohl's.
Katie: They've got, like, rhinestones on the back pockets!
Sean: "I can see us sitting around eating lunch on a Saturday afternoon."
Zack: But just Saturday. No other day. I'm booked all other days.
Zack (on Sean's dad): Man, this guy is made for TV.
Katie: Sean's dad for president!!!
Katie: We didn't see Sean at all this date!
Zack: That's okay.
Katie: Lindsay kisses Sean ALL THE TIME. She's the Arie of this season!
Katie: They're all barefoot!
Zack: Put some freaking shoes on!
Zack (While they're on the Mekong River, which looks completely brown): Anybody wanna swim in the mud?! Hope I don't go under!
Zack (while Sean is spewing all sorts of facts about where they are): Tour guide Sean over here!
Zack: How old is Sean? Like, 42?
Sean: "Well, I'm here right now."
Zack: I'm here right now, they assigned me to you.
Zack (on Sean's kissing abilities): I'm sure all girls would rather kiss a giraffe.
Sean: "That is so pretty!"
Zack: Sean, YOU are so pretty.
Lindsay: "Seeing our wishes float away…"
Zack: Yeah, your wishes ARE floating away!
Zack: Sean's got a lottttt of v-necks.
Zack: What does he have, like, size 90 shoes?!
Zack (on the matching pants that Catherine and Sean are wearing whilst riding elephants): Why are they both wearing blue pants?
Katie: They're elephant-riding pants.
Zack: Where can I get me some of those?!
Catherine: "I've never seen a prettier view than this."
Zack: Well, you've never been to the beach.
Sean: "I honestly think that I could marry both of these women."
Zack: Man, whoever he picks is going to love watching this episode.
Zack: Oh, Sean, we're all crying with you. We don't know why but we are.
Sean: "I've never done this before."
Zack: I've never proposed to a girl and then broken up with a different girl in the same day.
Zack: She's got a long walk of shame!
Chris Harrison: "Sean's waiting for you on the other side of the bridge."
Zack: Watch out for the trolls!
Annnd that's that. My favourite (and Zack's pick from a loooong time ago) won! Wooty woot! Hopefully this one sticks, although seeing the Bachelor track record, it's not good odds.
xo
p.s. See that button over on the left side? My hubby wants to put that on a few blogger's sites, so if you'd like, send him your sponsorship rates to [email protected]!