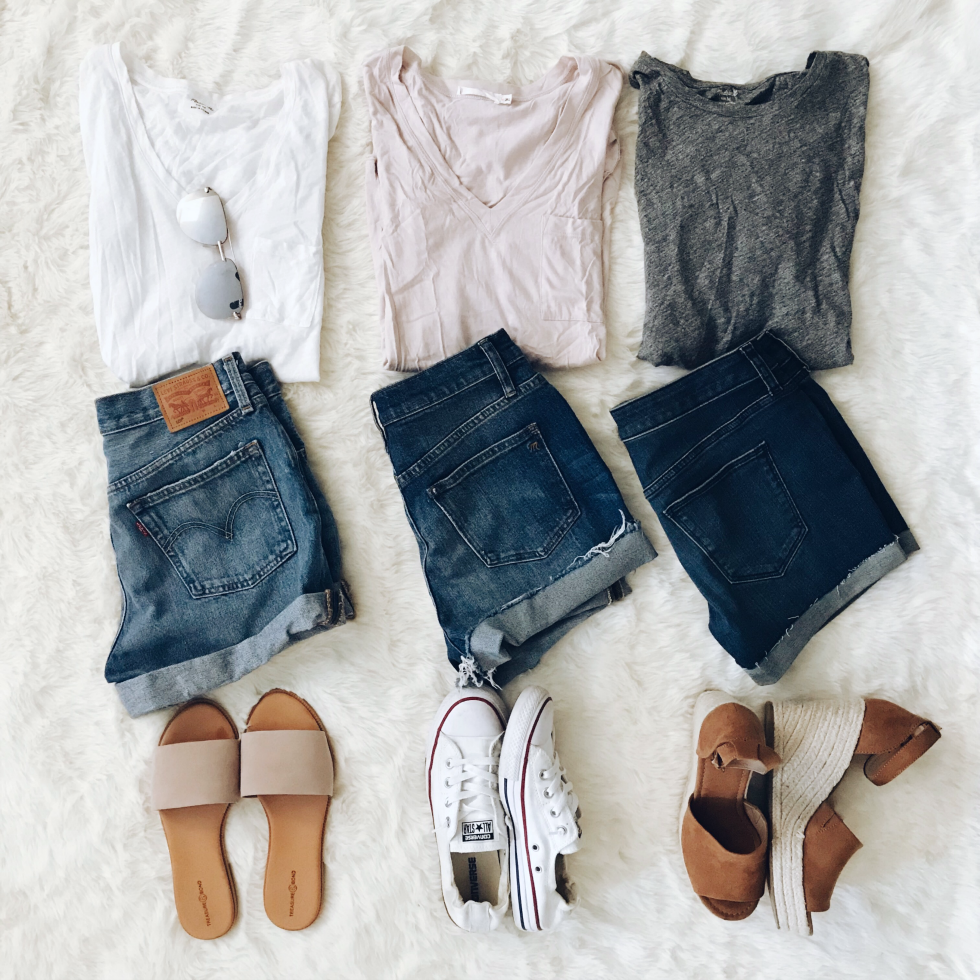 LEFT- TEE (size up for slouchy fit) | SUNGLASSES | SHORTS (tts) | SANDALS (size up 1/2)
MIDDLE- TEE (tts) | SHORTS (tts) | SHOES (tts)
RIGHT- TEE (size up) | SHORTS (On sale for $15! tts) | WEDGES (Under $35! run big, size down 1/2)
Well, it's officially SPRING! Happy… Spring?… Haha. Over here, we've got nothing but rain for the rest of the week, so I'm waiting for that warm weather, but in the meantime, I'll be dreaming of wearing all of these cute outfits. Soon! ;)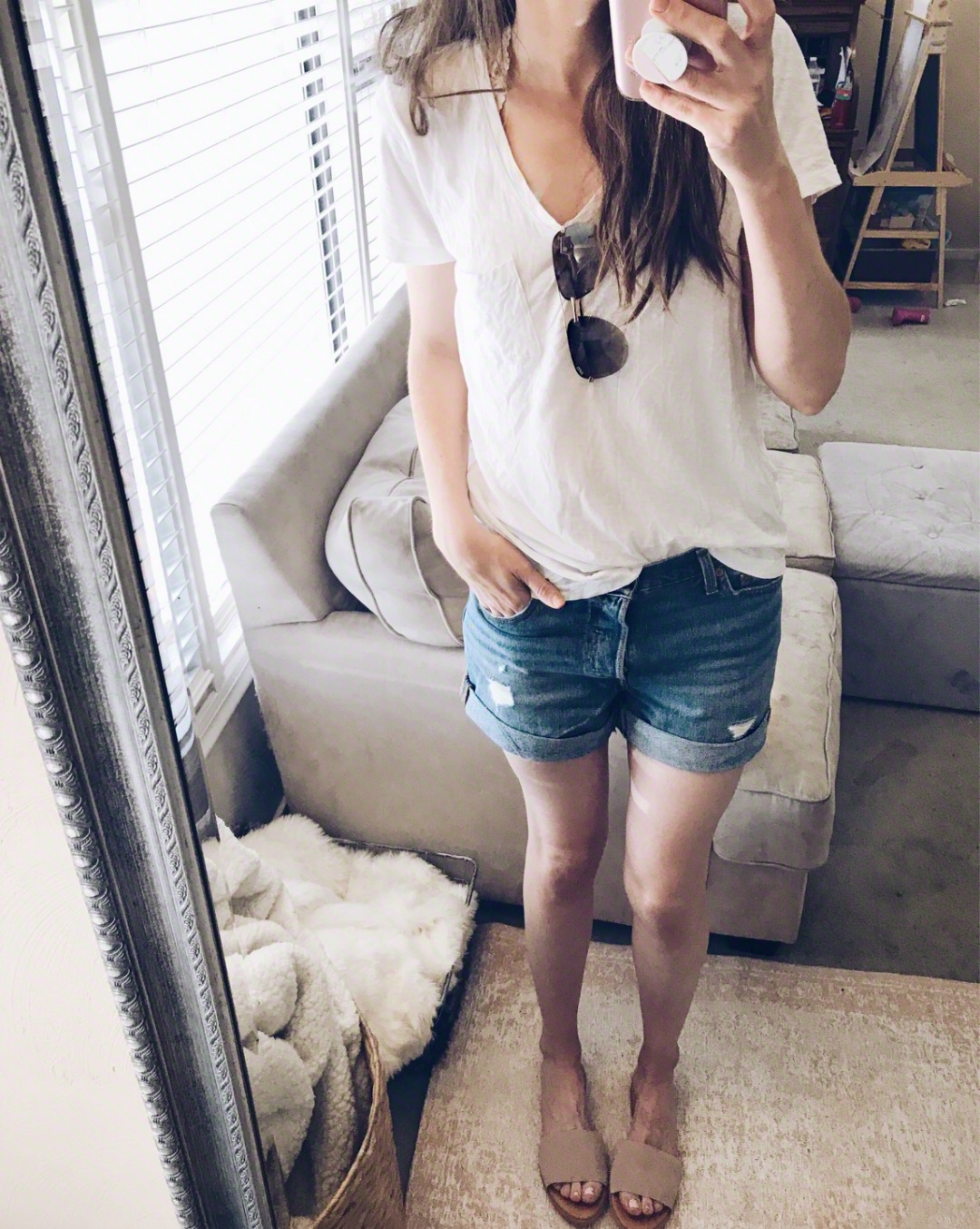 TEE (size up for slouchy fit) | LACE BRALETTE | SUNGLASSES | SHORTS (tts) | SANDALS (size up 1/2)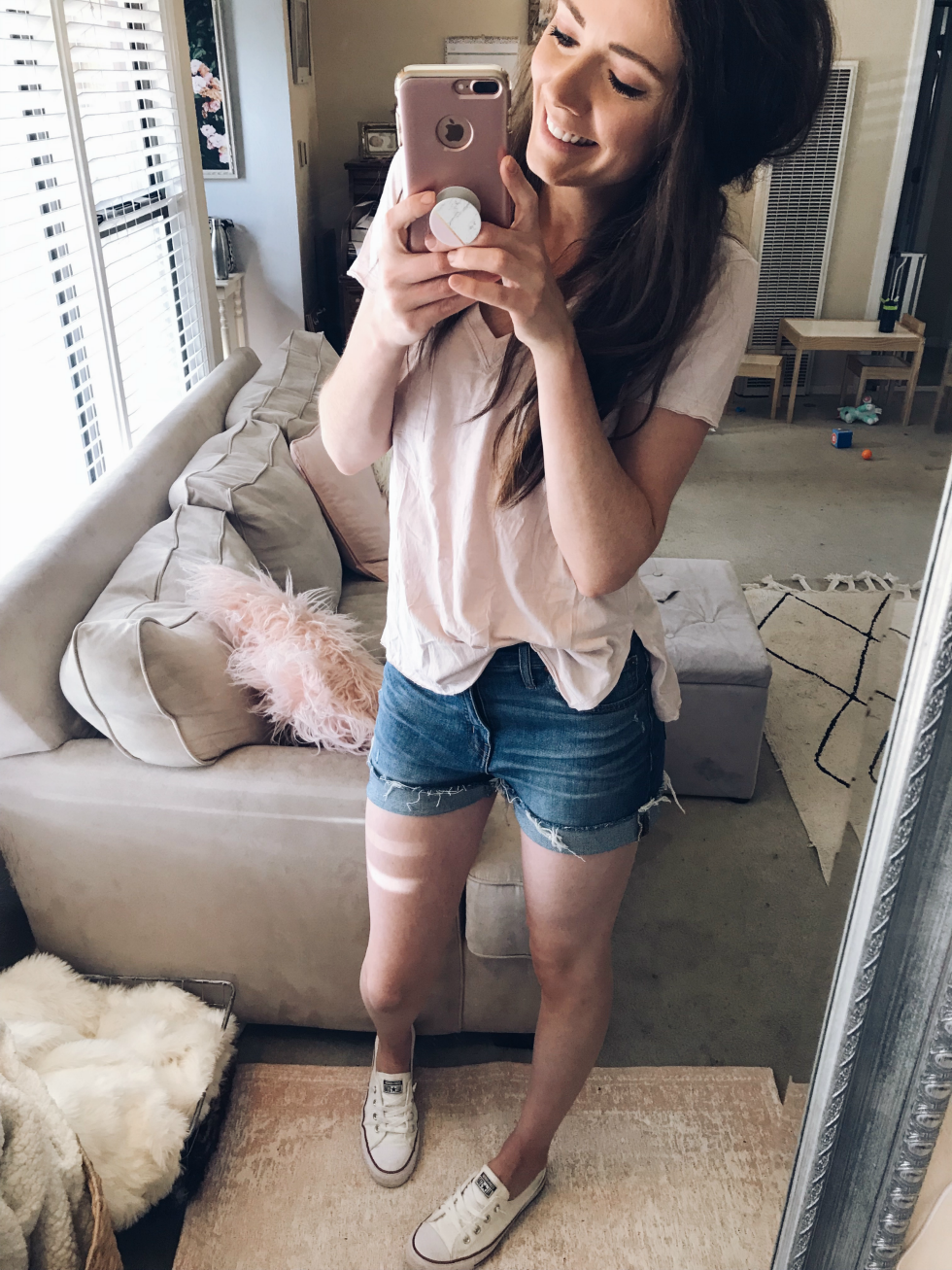 TEE (tts) | SHORTS (tts) | SHOES (tts)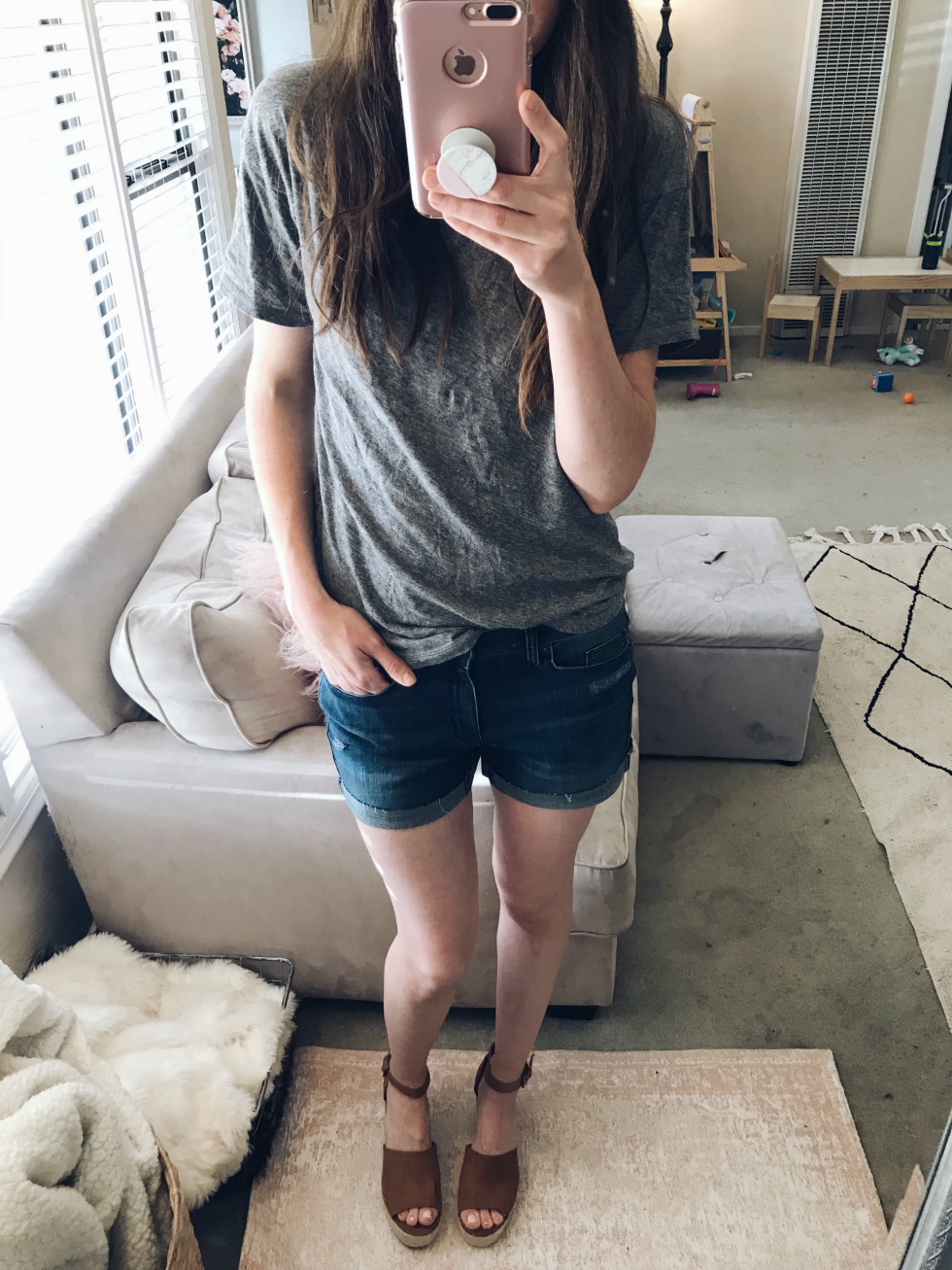 TEE (size up) | SHORTS (On sale for $15! tts) | WEDGES (Under $35! run big, size down 1/2)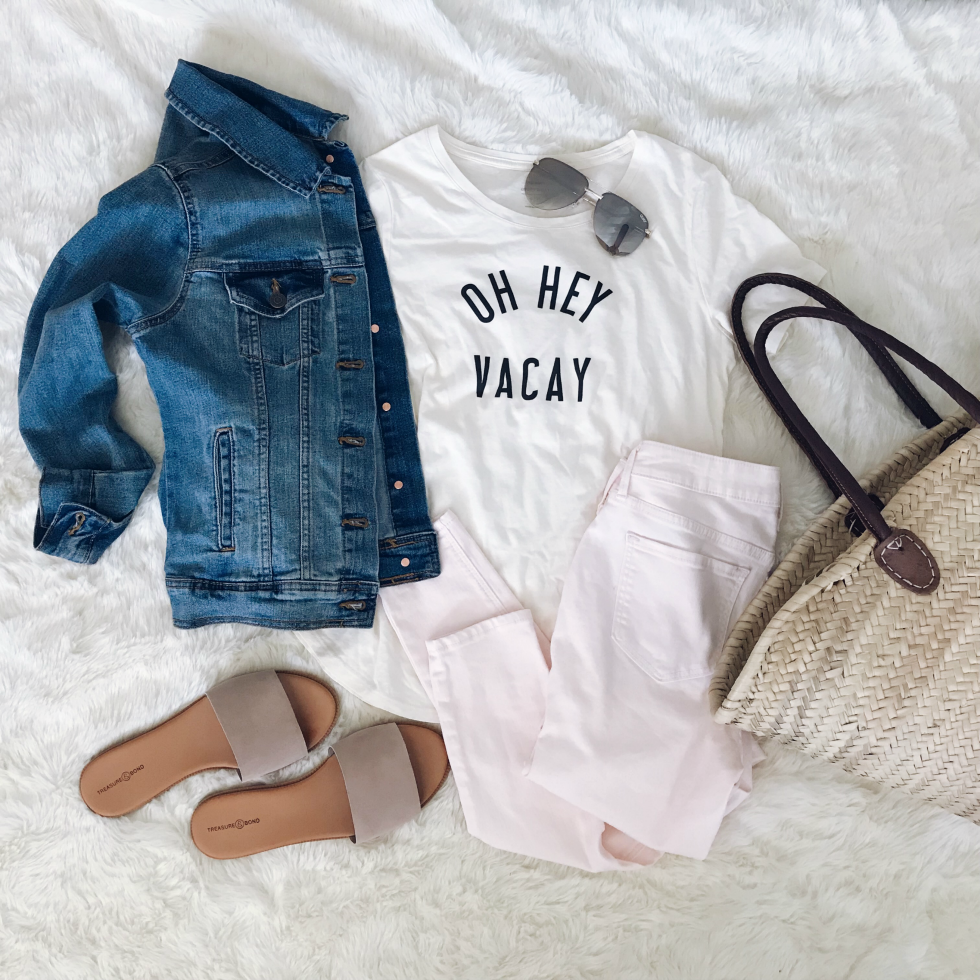 TEE (tts) | JEANS (tts, but if in between, go up) | JACKET (tts) | SANDALS | SUNGLASSES | SIMILAR BAG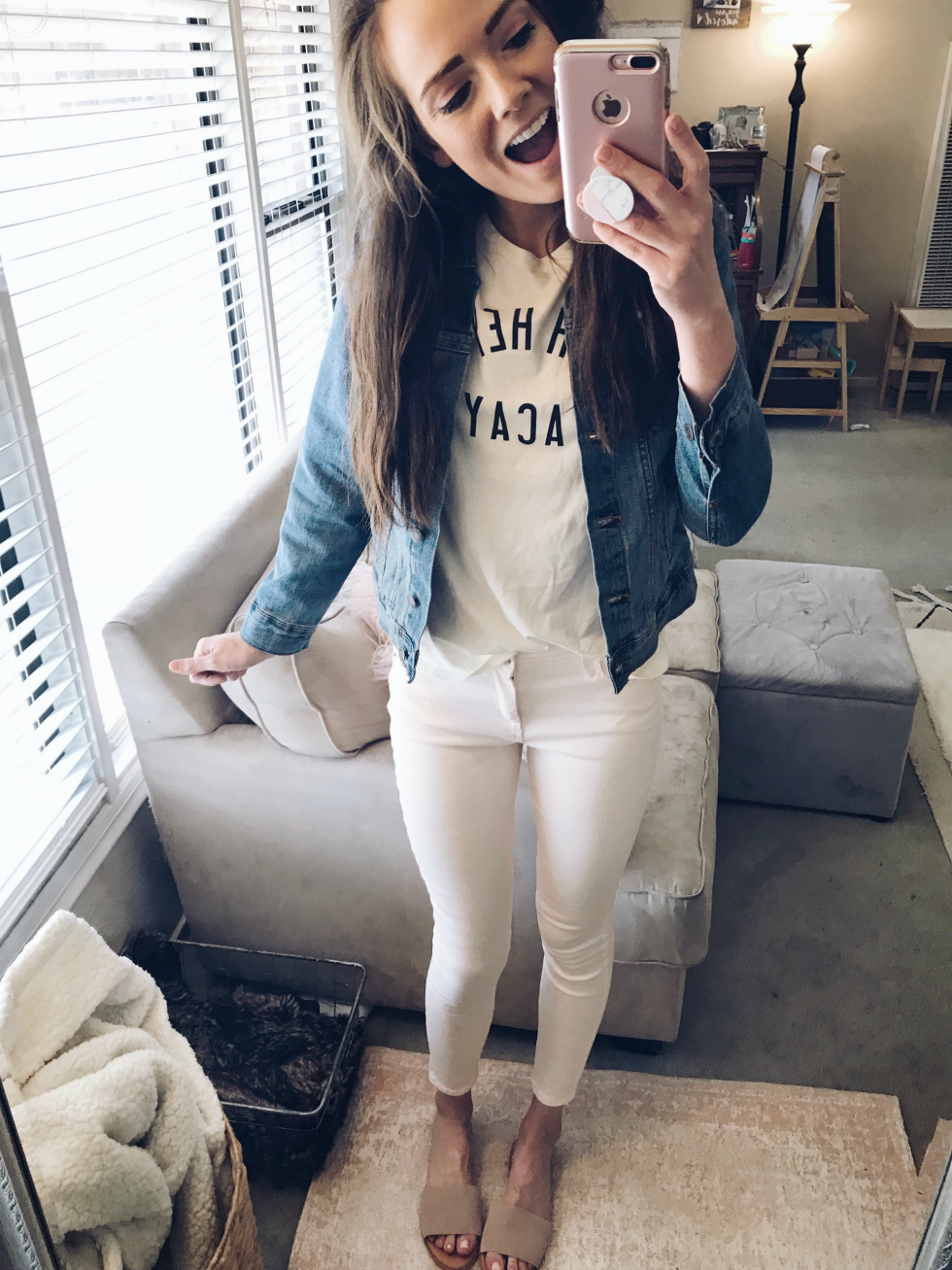 Who's on Spring Break this week? This tee is perfect for any spring break vacays you may be going on… Or, ya know, for wishful thinking (which is how I'm wearing mine, ha!). It's sure to put you in the vacation mode, no matter where you find yourself.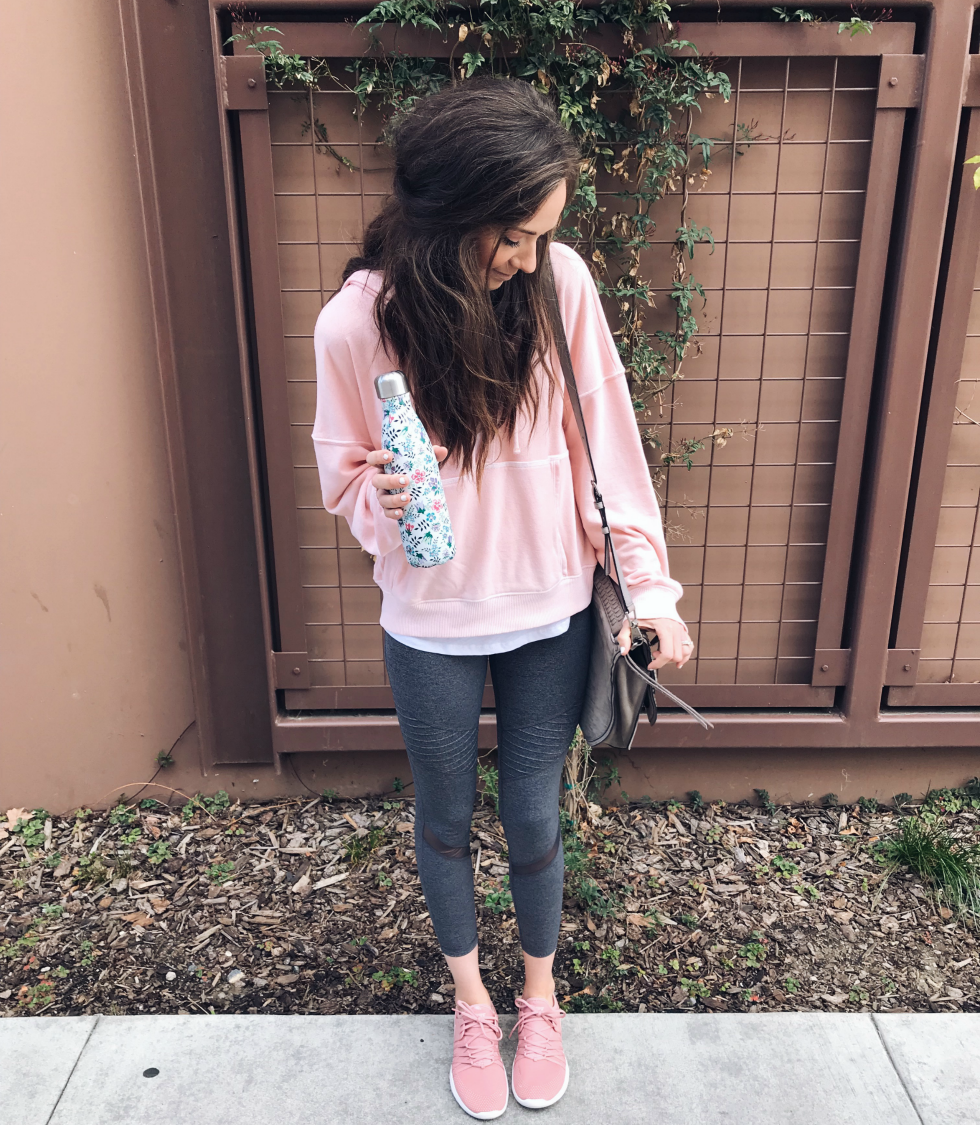 HOODIE c/o Wantable | LEGGINGS (tts) | SHOES | BAG (different color) | WATER BOTTLE
Living in activewear, all day errday. Because leggings are life. Especially when they're this cute. ;) Went on a coffee date with my man, and rocked my cute new hoodie from this month's Wantable fitness box- a monthly subscription of cute workout clothes. CLICK HERE for details on grabbing your own!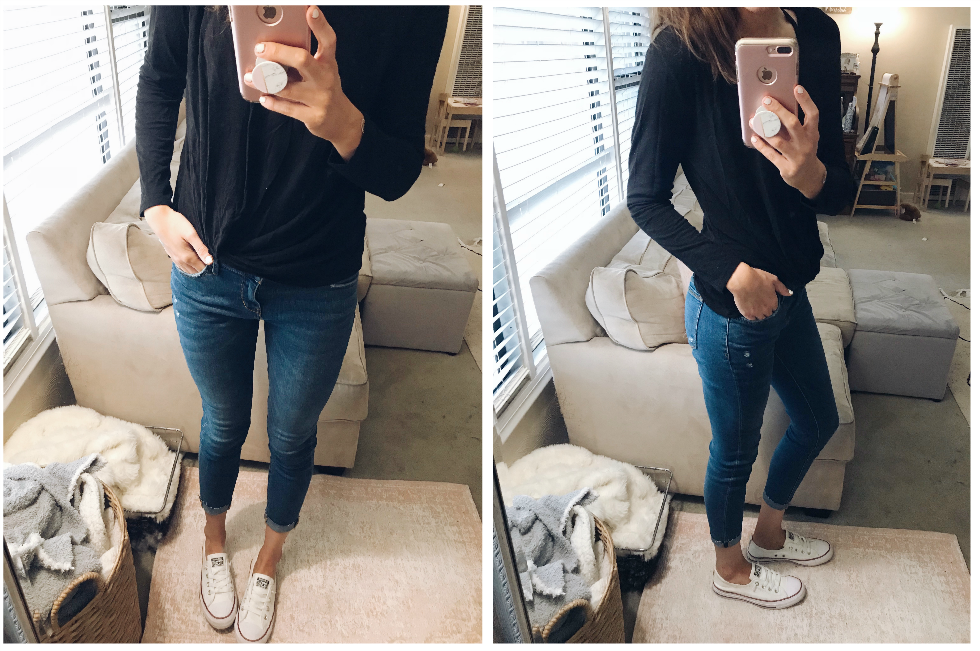 TOP (tts) | Did you know Sam Edelman makes jeans?! This is news to me, but I had to try them out, and I LOVE! They fit so good (tts), with a nice amount of stretch! | SHOES
Happy Spring dreaming/ shopping, my friends!!
What do you have your eye on for this season?
xo
Read More on Katie Did What