So. A little update on my life.
I dropped my Anatomy class. It was just too much to handle right now, what with my wedding planning and needing to save as much money as I can by working, I just didn't have time to focus on a [very difficult!] class right now. So. That went by the wayside. But I dropped it in time to get a full refund, so thank God for that!
On Wednesday, Sept 1st, Zack and I went to my Aunt's for some home-made French onion soup! It was lovely, and the BEST French onion I've ever had. Yes, that's right. I said it. I have had the soup on numerous occasions, including in France, and I still liked this one better. Maybe there is something to be said for homemade food- you know, from the heart and with love and all that jazz. There's just something about it.
While at my aunt's, we asked my uncle to be the minister who marries us at our wedding, and of course he said yes, and that he's honored and has no reservations. SO that was nice. He wants us to, of course, let him know what we want to say, what vows we want, and give him some verses we like from the bible, etc. So I've kind of started collecting a few things, and it's a fun process so far! Also, I asked Emily to be my bridesmaid, and she is so excited about it- it's adorable!! I'm so relieved. I don't know many 16 year old girls who can say they're going to be a bridesmaid! I'm sure it's something she can brag to her friends about. She told me now she has something to look forward to during school! Too cute.
A little update on the Wedding Planning. Zack and I have been to a few more places. We checked out the Sterling Hotel (great place for a reception, but not ceremony!), Capital Christian Center's chapel (which my grandpa said if we chose that for the ceremony, he would foot the bill, so I was really hoping I'd like it, but… it just did nothing for me. Wood paneling, ugly carpet, it was just pretty blah…), and the Hyatt (for the reception, they have a room on the 15th floor with a gorgeous view of the Capital! And I love love love it! We both fell in love!) So now we just need to see if it won't be outrageously expensive, and then find a spot nearby for the ceremony! Eek! Exciting stuff!
Zack and I had a little impromptu engagement photo session last Monday (august 30th) with my dear friend Stephanie. She's a great photographer, and we took pictures in the Capitol rose garden and the Capitol itself, but ran out of time because Zack had to get to work! We still got some great shots, and one of them will for sure be used as our Save the Date cards! I only wish we had more time… It was so much fun!
A few shots from the e-sesh: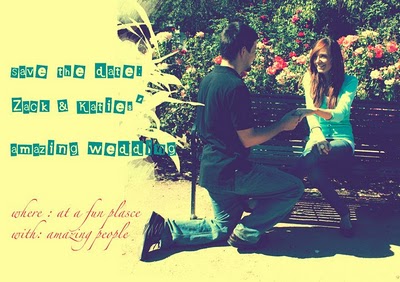 (Don't you just love her cute mock Save the Date?!)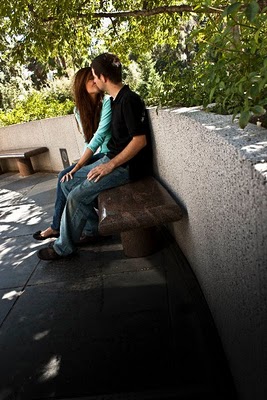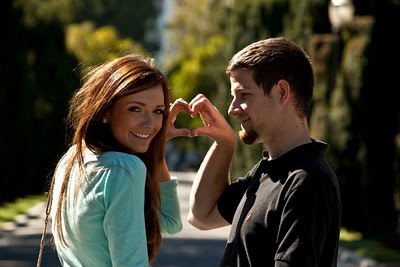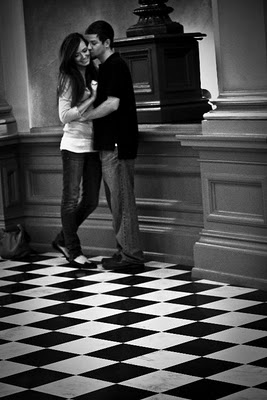 Yesterday (sept 5th), Zack and I went to Michaels and got our invitation card kits! They were having a great Labor Day sale (50% off a single item!), so Zack and I each bought one of the kits, and it was only $40 total! The kits have everything we need to put our invitations together! So that will be a fun little project!
Now for some more venue researching… Once we get past this hurdle, I know everything else will just fall right into place… I'm praying lots, and know that God will provide!
Read More on Katie Did What