I feel like I haven't done a life update in a while… Since the start of the Nordstrom Anniversary Sale and then Prime Day in the middle there, our time has been mostly caught up in that! So today it's the perfect time to catch up on life, eh?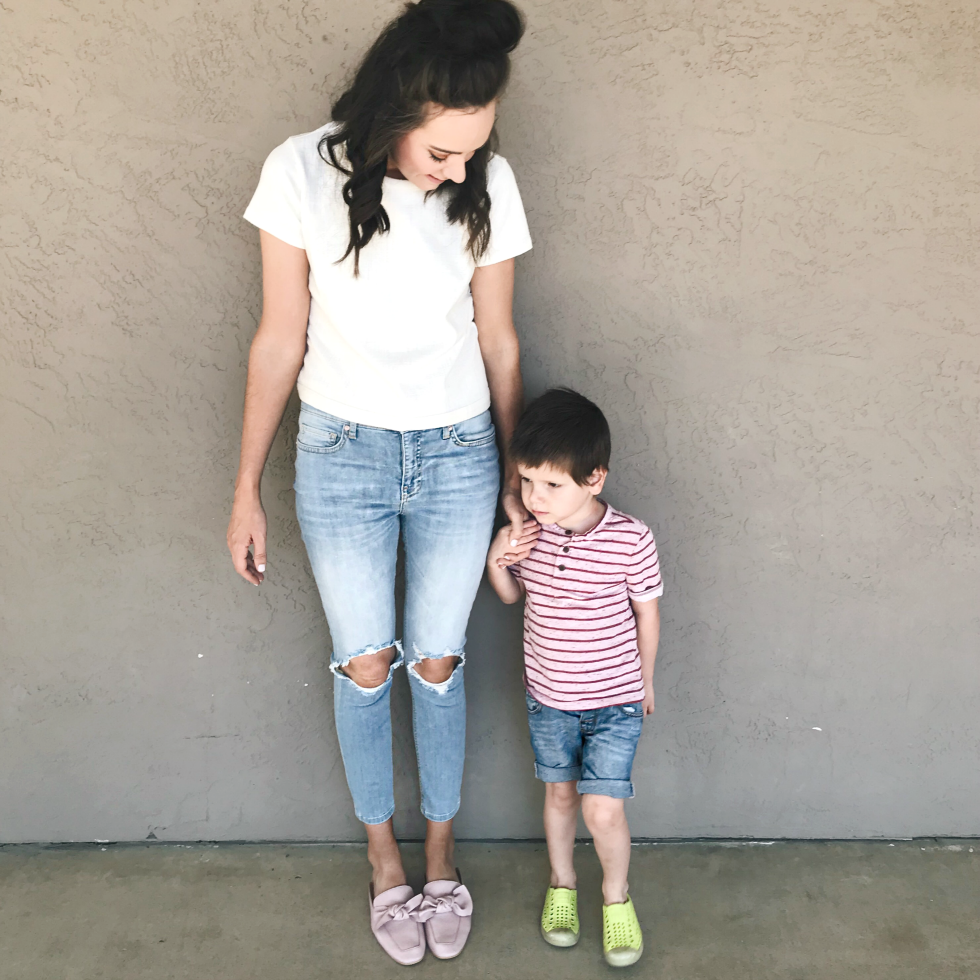 TOP | JEANS (sold out at Nordstrom, but found them HERE!) | SHOES (on major sale!) | SAM'S SHOES
SAM. This boy has been making huge strides just this past week!!! He is speaking so much more and playing around with sounds we've never heard from him! He's saying things with intent, too, not just to say them- namely "YEAH" and "NUH" (no) and he's even said "Mama" and "Dada" !!! *cue the happy tears* Basically, the words are COMING and we are believing in some major breakthroughs this week!!!
Coincidentally, that's what yesterday's sermon at church was all about. Breakthroughs and healing! That's God. I just love when I am still even for a little while and He reminds me, ever so slightly, everything will be okay. Mountains will be moved. Healing will happen. We need only just BELIEVE. And shut up long enough to actually hear his voice!!! Ha. That's my biggest problem. I never shut up. ;) But He. He moves in mysterious ways, and He is making big moves in our little man's life! :) I'm just so so proud of Sam Sam and excited and hopeful for a bright future!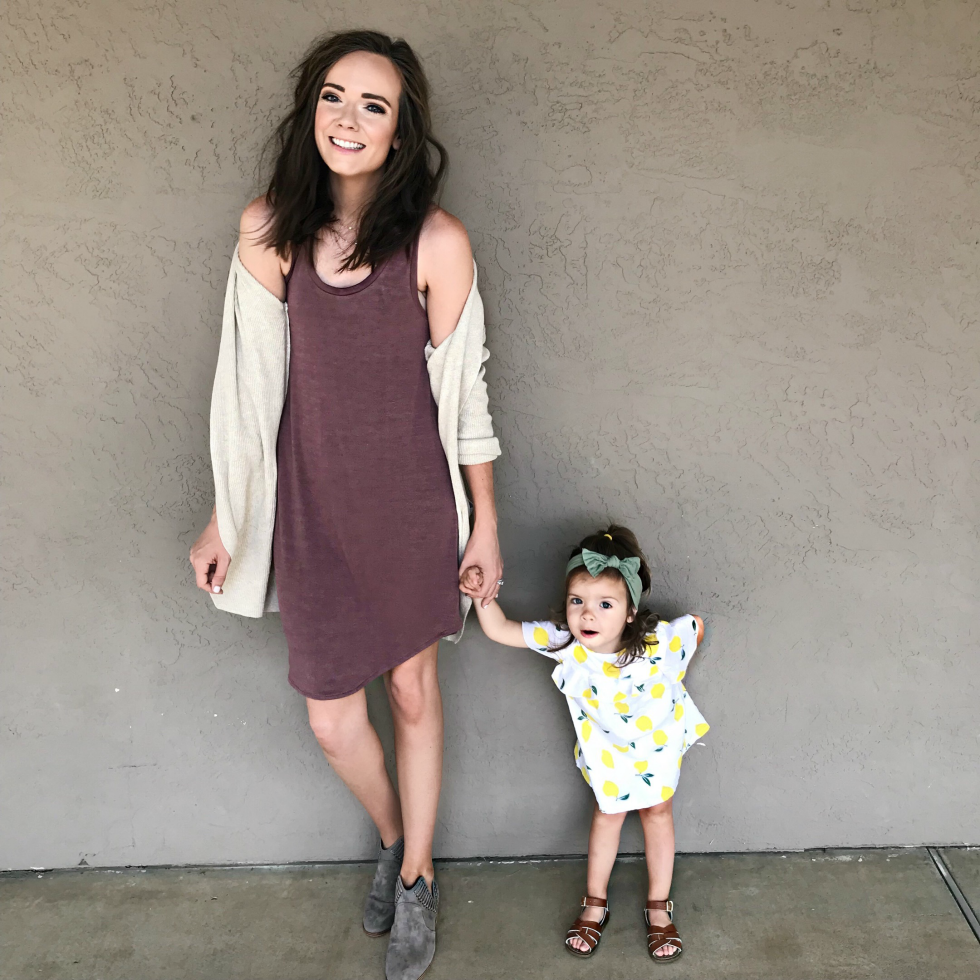 DRESS (this color is "purple taupe" and on sale!) | SWEATER | NECKLACE | BOOTS (size up 1/2) | SOPHIE'S SANDALS | BOW
And then there's little miss Sass-a-frass. I mean, Sophie. ;) This girl is making some changes in the past week too, but not for the better. She has been having lots more random tantrums over the tiniest things, and if she doesn't get her way life as we know it is OVER, basically. Little drama queen, for sure. I mean, everyone did warn me that three-nager is a thing. Guess it just starts at 2 1/2 sometimes. Trying really hard to rationalize and discipline her in the right way, without screaming back or tearing my hair out. Ha! It's all a work in progress. ;) Any prayers our way would be appreciated.
And wine.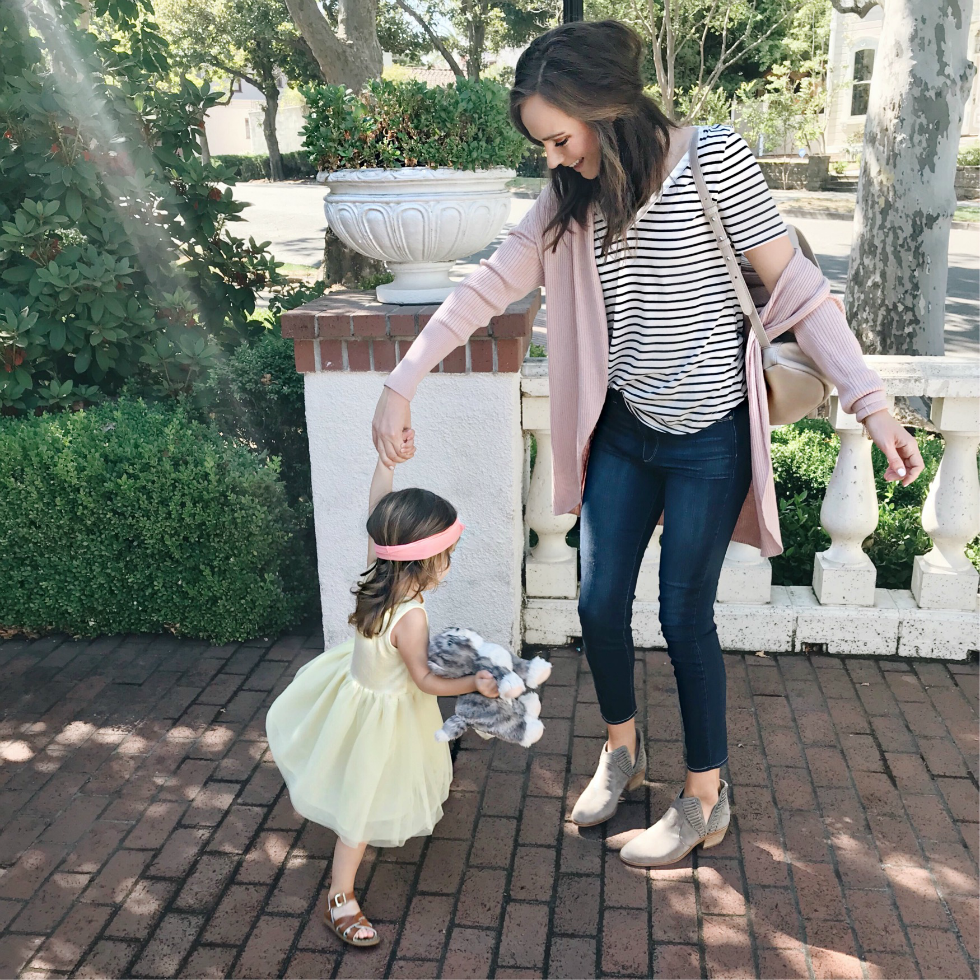 TEE (true to size) | SWEATER | JEANS | BAG | BOOTS | NECKLACE | DRESS | SANDALS | BOW
But really, besides that, she's an absolute doll too and her cuteness and sweetness more than make up for the not-sweet moments. And the relationship she and Sam have is just on another level. It's my favorite thing in this world.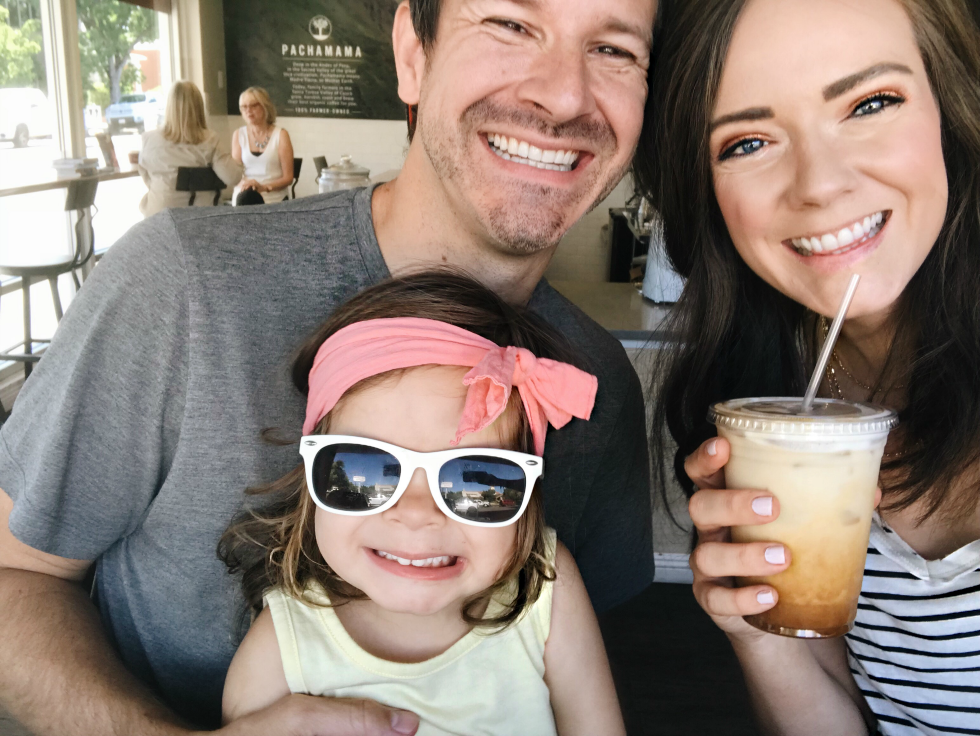 I feel like we've been constantly working all day long every day since the start of the sale! It's been a whirlwind, and I'm not going to lie, working from home- with kids!- is NOT easy! It's a challenge to balance our time and make sure we're really connecting as well as working (because, hi, gotta pay those bills!). Thankfully, Zack and I are in this together and we switch off who takes the kids on fun adventures while the other works, and then of course there's naptime and let's just say we haven't watched any Netflix in the evening lately. I miss the Bravermans! It's like we were becoming part of the family. Alas, they'll just have to wait.
TANK (runs small, size up) | SHORTS (matching with my girl! True to size, more sizing options HERE!) | SANDALS
We had our housewarming/birthday party (Zack and I have birthdays two weeks apart, so we just combined them) last weekend! It was Open House style, all day, and SO much fun! I can't believe I didn't get a family photo though, boo! #bloggerfail But so much fun with friends and family! If I could throw a party every weekend, I totally would. The more the merrier, I say!
Alright, friends. Happy Monday! I hope it's the best week ever for you!
xo
Read More on Katie Did What