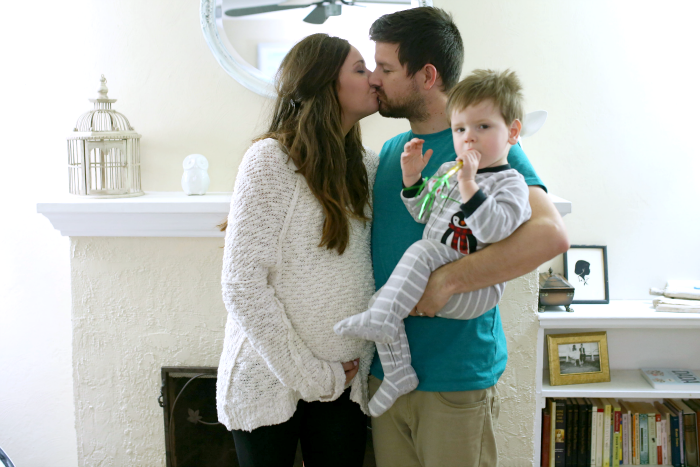 Happy 2016, everyone! I celebrated New Year's Eve day by getting a root canal (I KNOW, BOY DO I KNOW HOW TO PARTY LOL) and being uncomfortable most of the day after that, BUT. Then I took some Tylenol and we partied at home, just us three- our last New Year's as three!- and it was really fun. We ate some Chipotle and just relaxed. Just what the doctor ordered. Sam totally missed the ball drop, and we barely made it, because #pregnant. ;) But! We rang in the new year with some bubbly (NA for me, duh) and shared our resolutions with each other, and just enjoyed the peace. It was pretty darn lovely.
And in all seriousness, I just wanted to thank each and every one of you for following along our crazy journey and reading this blog! We have some big and exciting things in store for 2016, and I CAN.NOT.WAIT. to get started! I have a feeling this will be the best year yet. :) And thank you for reading and coming along with us. It's going to be so fun!
And in the spirit of the season, I came up with a few resolutions, because that's what one does this time of year, right? Right.
Have a baby! ;)
Eat clean(er)
Get better at meal planning
Focus on time management with work
Drink lots of water
Get back into working out consistently (once I'm cleared by my doctor, of course)
Run another 5k
Spend time with God every day
Be intentional with my time with my loved ones

What are some of your resolutions?

xo