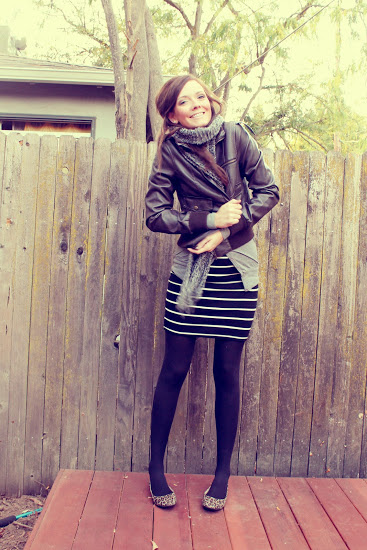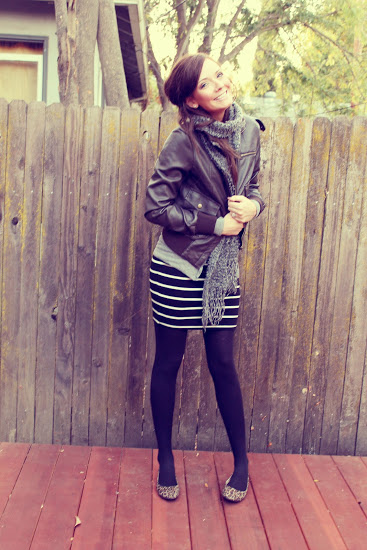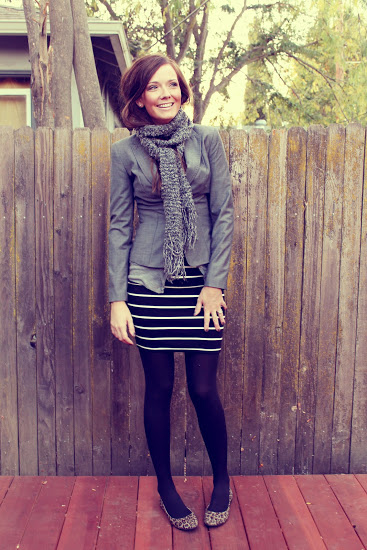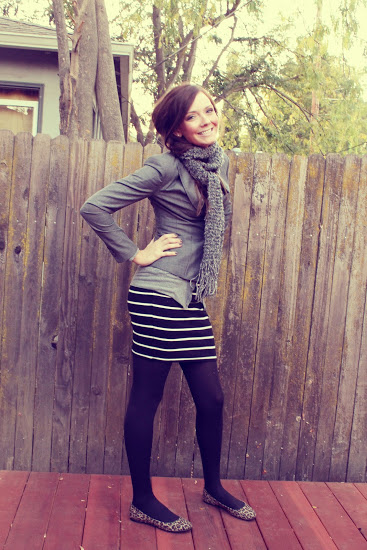 Jacket: Urban Outfitters (similar
here
)
Scarf: made by Mom ;)
Blazer: H&M
Sweater: Zara
There aren't many combinations I am loving more right now than leopard and stripes.  I just adore the fun clash that somehow works so well together.  You gotta keep 'em guessing, that's what I say.  And this scarf here?  Sorry, you won't be finding it in any stores near you.  It was hand-knit with love by my darling mom.  Isn't she talented?!  It is seriously my absolute favorite scarf ever.  It's super long and soft and keeps me oh so warm.  Thanks, Mom!  A good scarf is like a good man: Once you find it, you hang on to that sucker, ya hear!
And today I'm thankful for… The ability to mix patterns.  Because it makes life more fun.
xo
Fall Fashion Series is my attempt at wearing all of my lovely fall wardrobe.  In case you missed them, check out Day One, Day Two, and Day Three.
Speaking of cute clothes, ModCloth is having a Homeward Bound sale right now!  25% off select items!  Check out the cuteness here. :)