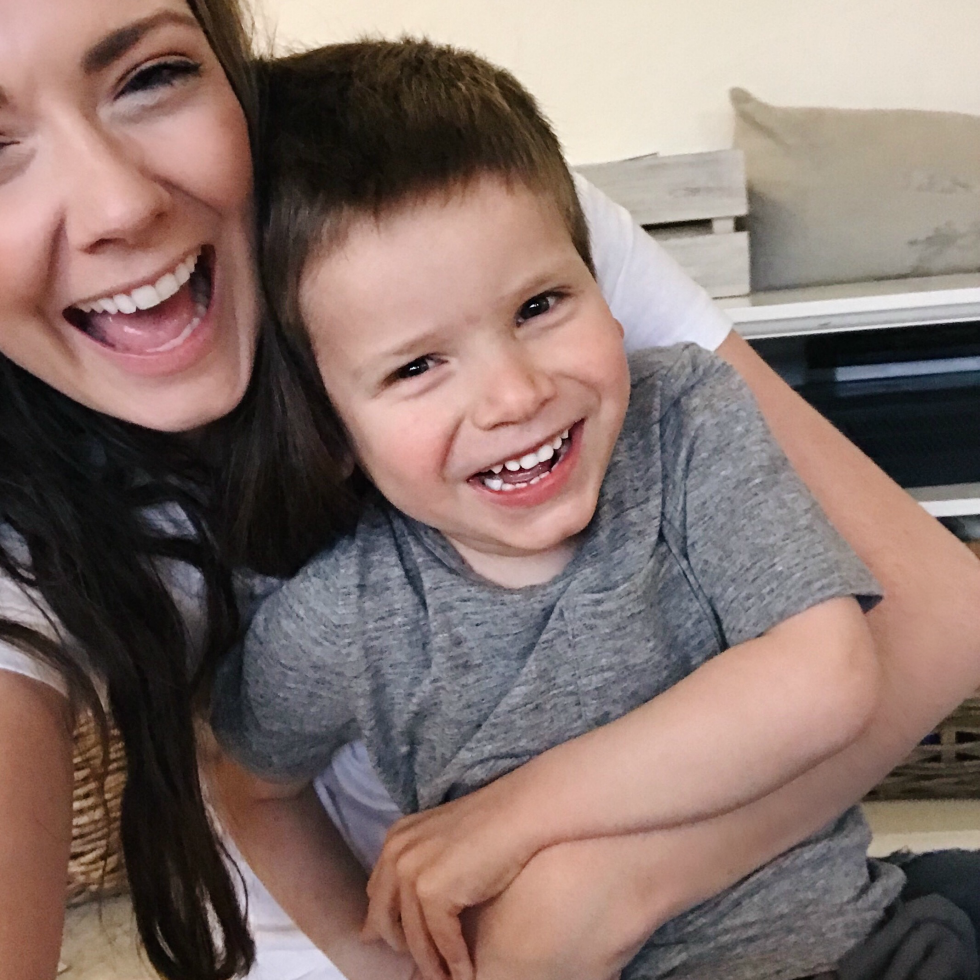 My brother asked me about our plans for the weekend… uhhh. Right after telling me about his plans to surf, play tennis, go out to dinner and check out a new brewery (he lives the hard life in San Diego, har har) my response seemed so… lame. Oh, ya know, the usual. Workout in the morning, then hit up the playground and eat dinner at home because we just bought a house so we're never eating out again (lolz) and then church on Sunday and yeah. That's it! Our weekend! Pretty much the routine weekend around here, when there aren't any events/parties to attend.
But also, playing with my babies, coloring, watching them complete puzzles all by themselves and seeing their imaginations grow, tickle fights and deep belly laughs and splashing in the bath… and then I realized: this isn't lame, at all. There's nothing lame about this. It's sweet and special and sacred and amazing and I'm so so SO grateful for it all.
So yes. That was our weekend. And it was pretty damn great. ;)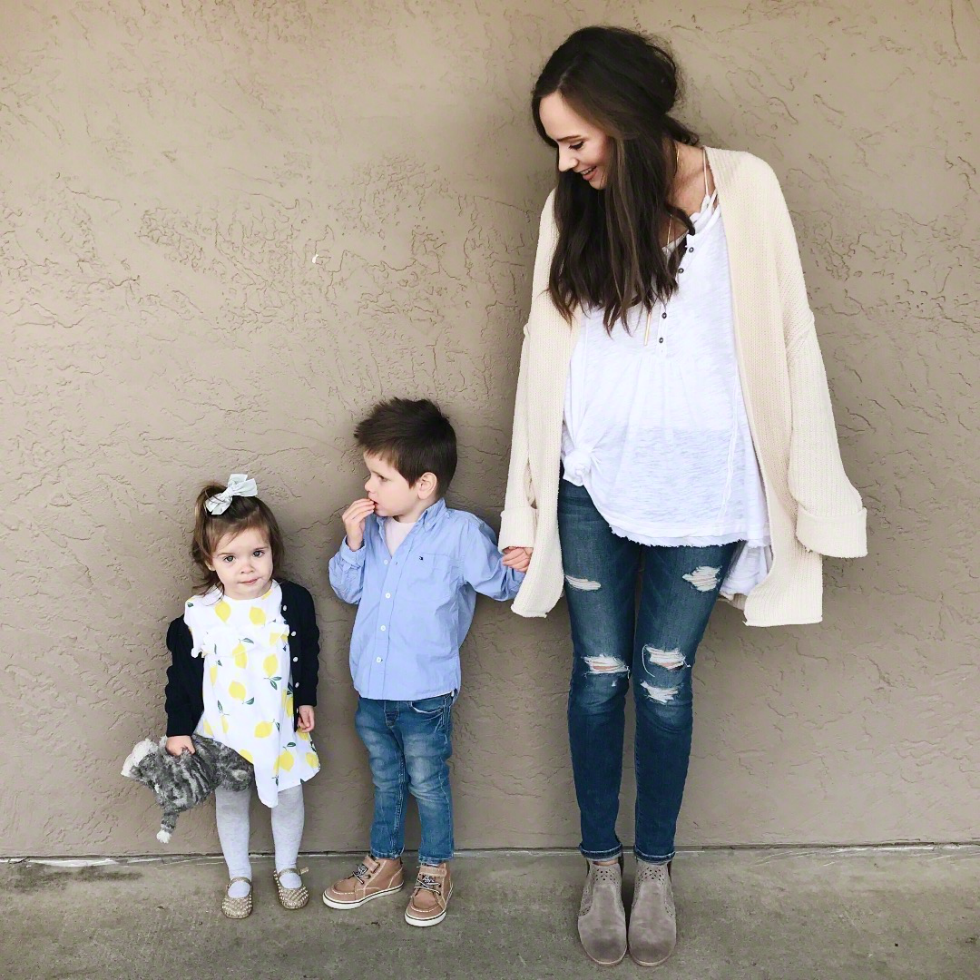 CARDIGAN | TOP (size down) | JEANS (tts, and 40% off!) | BRALETTE | NECKLACE | LEMON DRESS + CARDIGAN + SANDALS + HAIR BOW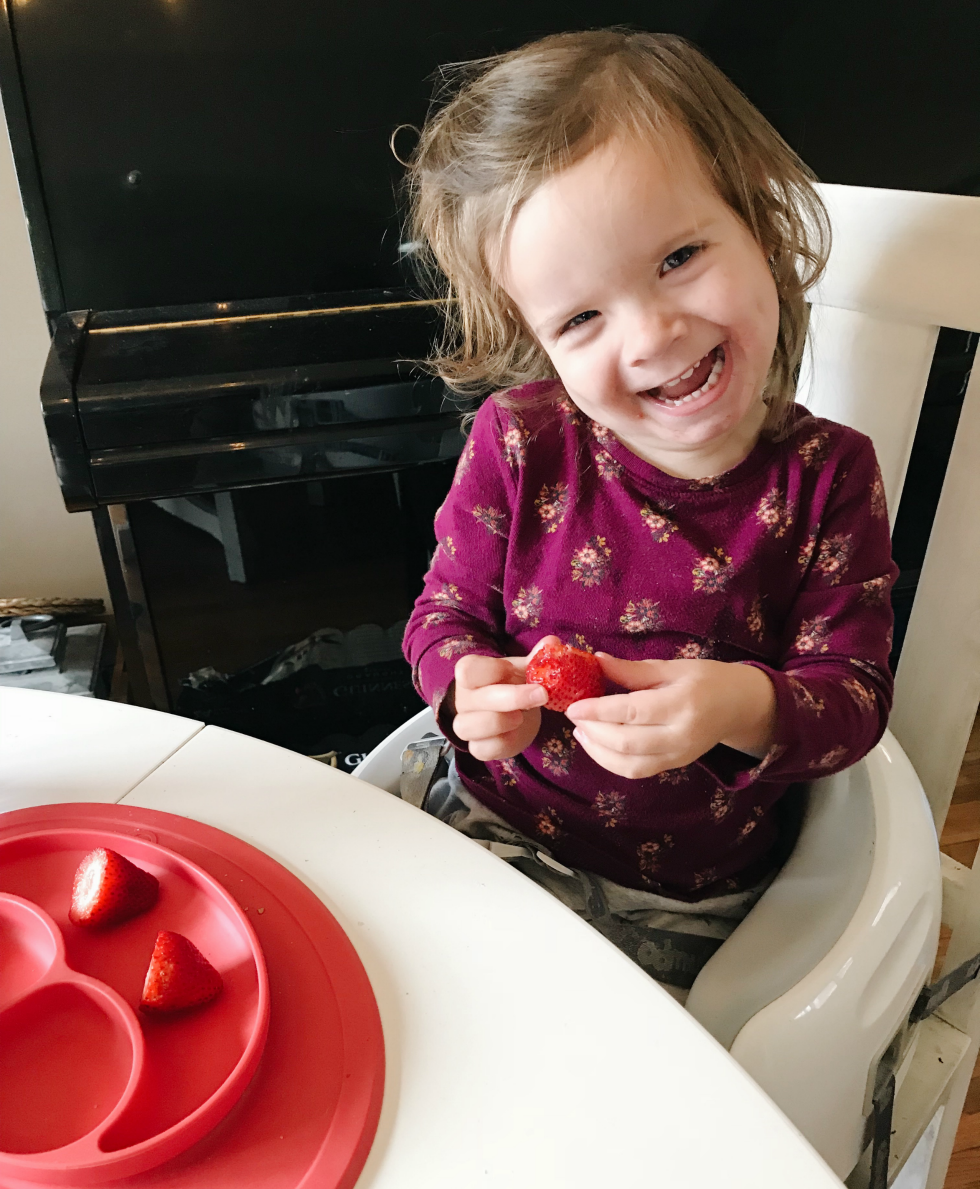 TOP | BUMBO SEAT | PLATE PLACEMAT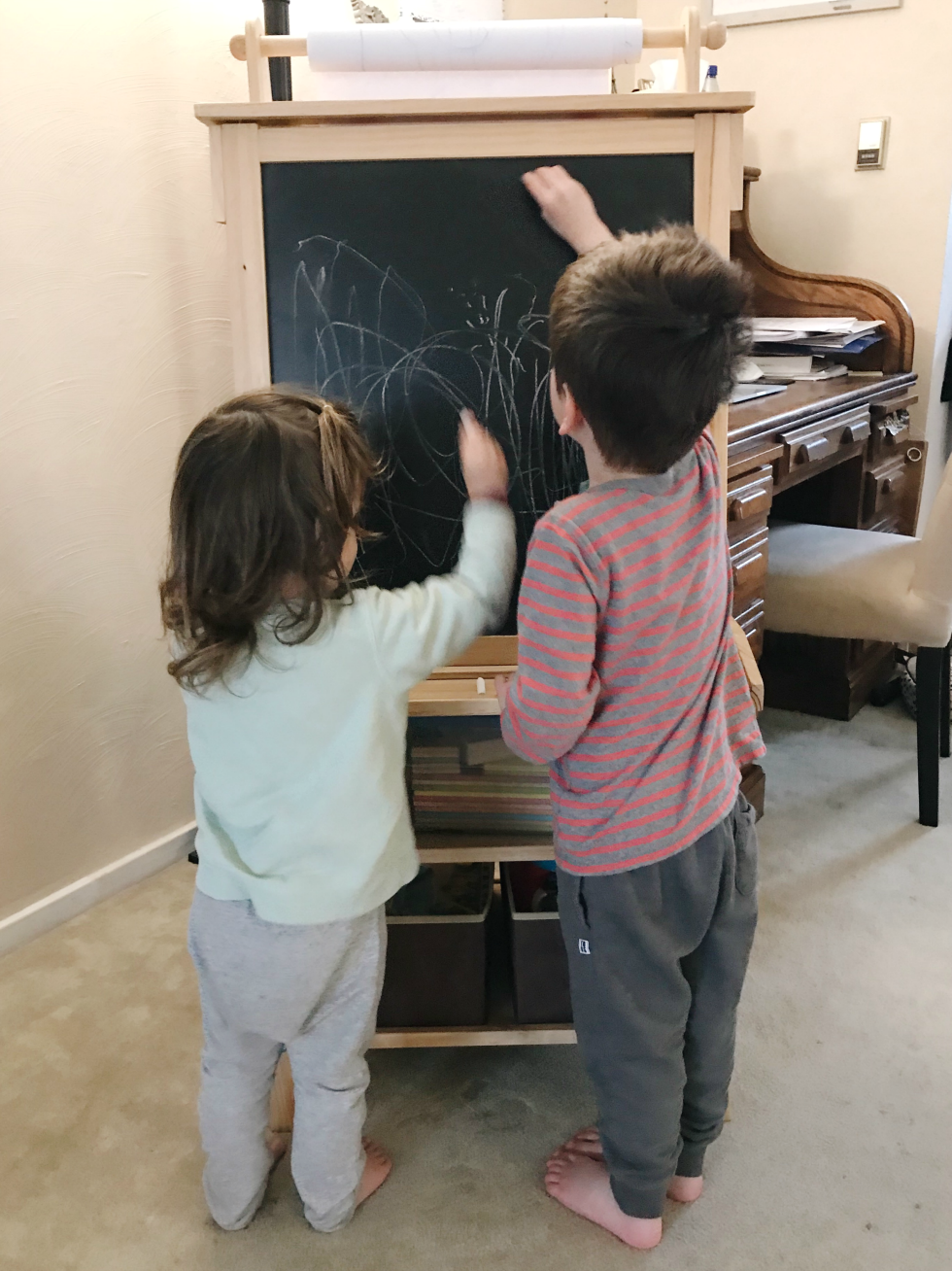 ART EASEL & CHALKBOARD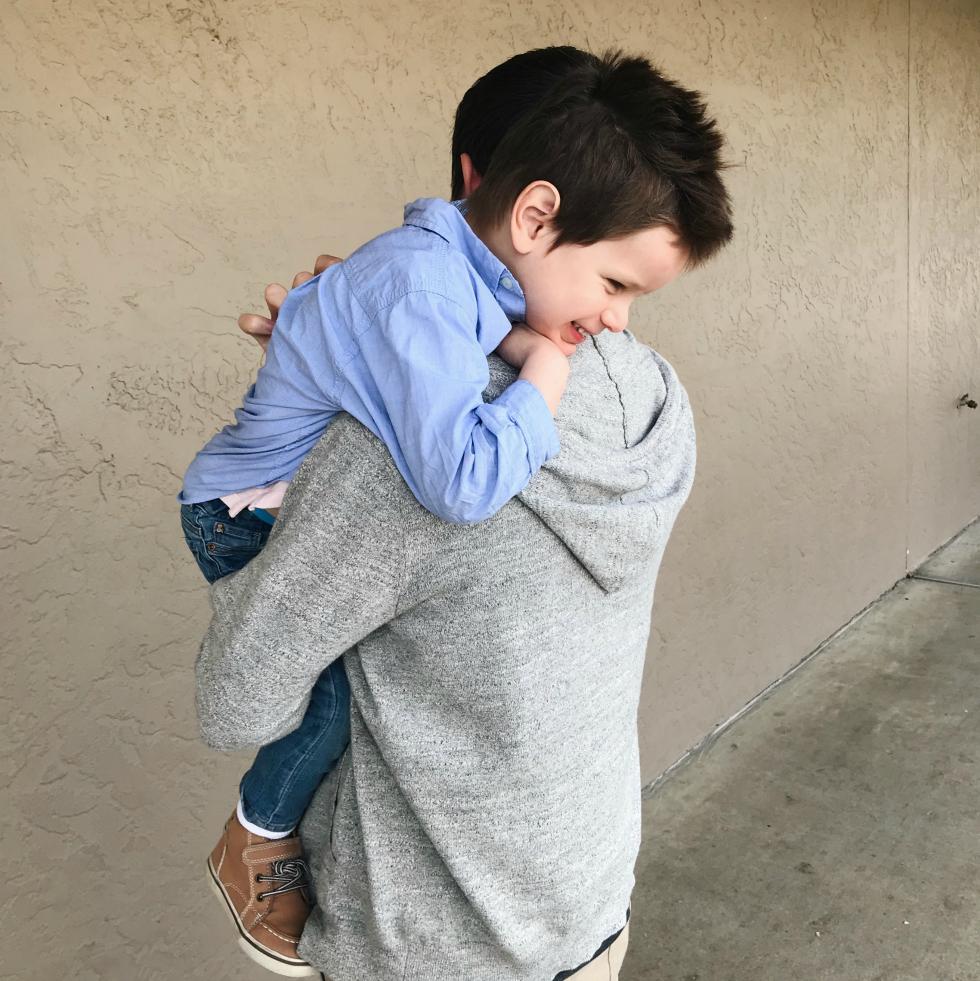 My sweet boys, and that smile of Sam's! It's everything!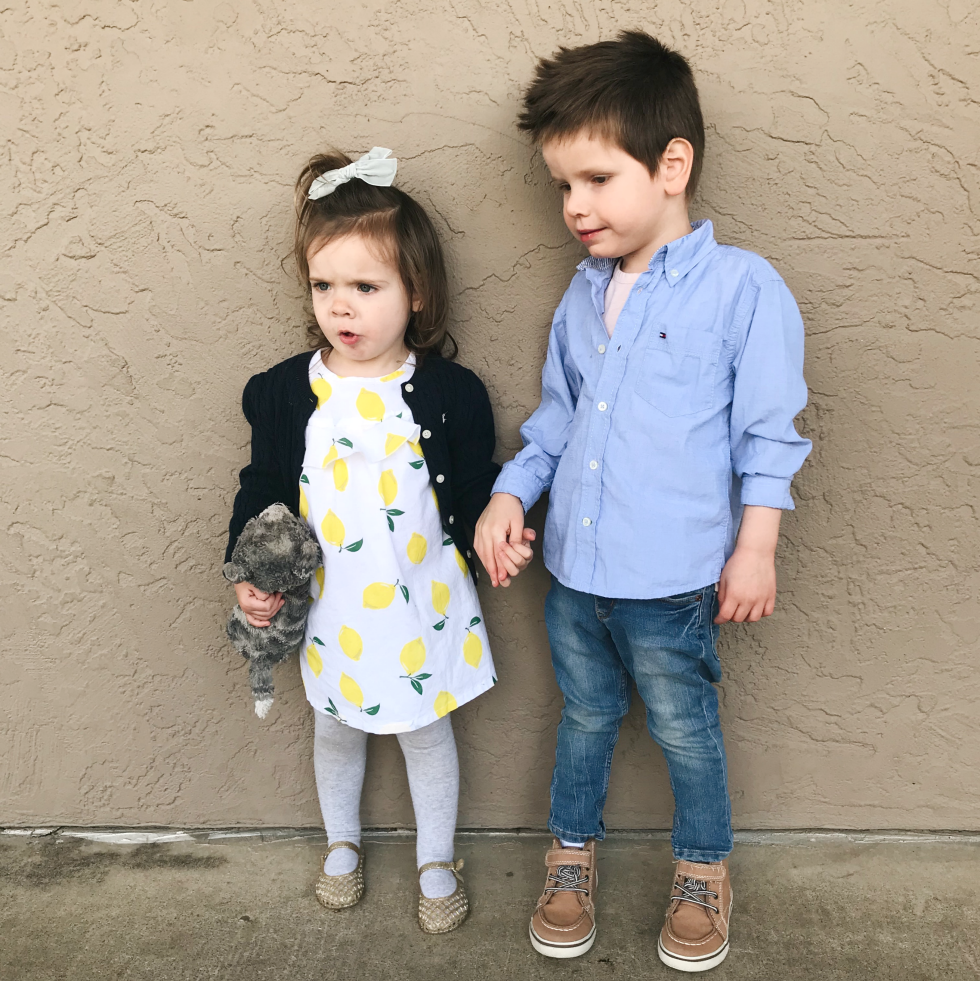 Hope your weekend was great too- crazy fun plans, or not.
xo