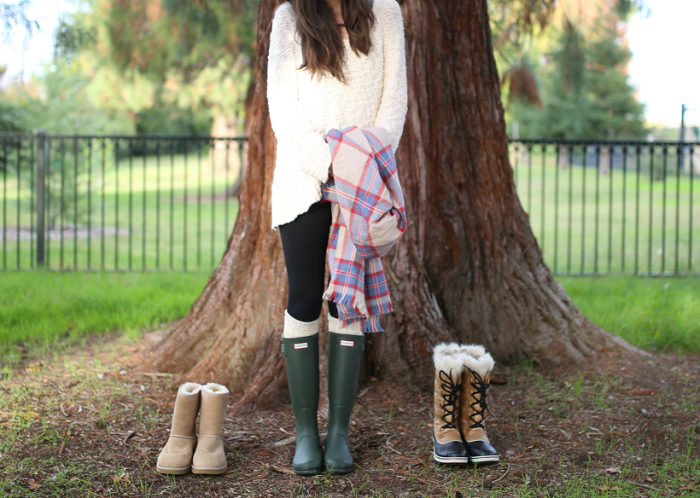 Last Updated: November 4th, 2018
We're eagerly awaiting the Nordstrom Black Friday deals to be released! We're staying up after Thanksgiving dinner to wait for the site to flip over to the sale. Stay tuned here for all of the best deals as they happen!
If you want Nordstrom deals right now- follow my Facebook page where I post Nordstrom deals every single day!
We can expect to see deals as good or better than last year's Black Friday! AG jeans, Nike shoes, more premium denim, cardigans (maybe even Barefoot Dreams), accessories and much more!
Remember, Nordstrom has one of the best return policies of any retailer out there! This makes the Nordstrom Black Friday deals even better! You can literally buy two sizes and return the one that doesn't fit! Buy two colors and keep the one you like the best! Hassle free returns that your USPS carrier will pick right up at your doorstep? Yes please!
The Nordstrom Black Friday deals are different from most of their other big sales, with the exception of the Anniversary Sale. That one and this one are so good because they include current season items, as opposed to the majority of them being past season. They also include tons of staples items that literally have no season, like booties, jeans and cardigans!
There is no better time to stock your wardrobe up with new items, replace staples and buy gifts for others! Don't forget to check out the home items too, where you can pick up a new planner, luxurious sheets, or a super-cozy blanket, all on sale!
You can expect the discounts of the Nordstrom Black Friday sale to be in the neighborhood of 30-40% on most items. This means you can save $50 or more on premium denim, $30-$40 on booties from Sam Edelman, Hinge and more!
Bookmark this page and come back at around midnight on Thanksgiving night or anytime after to see my top picks! As of right now, we have a list of things that are currently on sale and will be an EXTRA 20% off when their Black Friday deals start!
The Best Nordstrom Black Friday Deals
Here are some of our projected items! We have word that this sale will be starting on 11/20, so check back then for an update!
Why is Nordstrom such a great option for your Black Friday shopping? Nordstrom is known for their excellent customer service and they constantly back reputation that up. Free shipping on all orders- no minimum! Additionally, returns are SO easy! You can bring any item back to the store or, even better- you can repack it in the box it was shipped in, stick the included return label on it and send it back in the mail- at no cost to you! You can even schedule a USPS pickup online so you don't even have to leave your house to make the return!
The quality of products at Nordstrom is also unparalleled. Brands like Madewell, Halogen, Topshop, AG, Paige and much more. Worry about sizing? Remember, free easy returns make it a breeze. If you're wondering about the fit of a certain denim brand, I reviewed 15 different brands in this post and gave sizing and fit notes on each pair.
So on with what we think will be some of what's included in the 2018 Nordstrom Black Friday Sale!