This post sponsored by Febreze. All opinions are my own.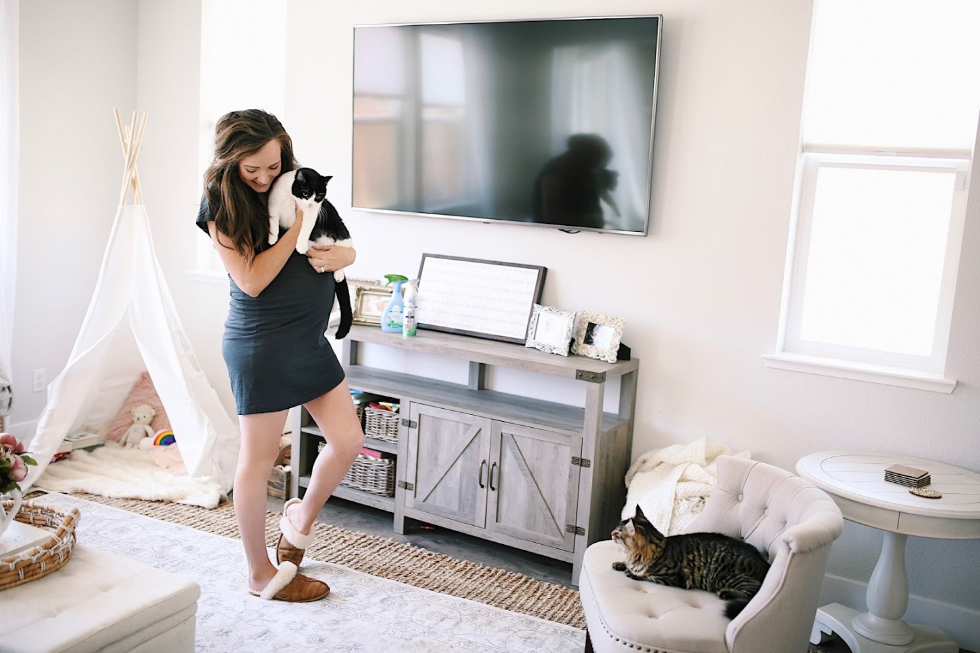 Happy Spring, friends! You know what comes with Spring… Besides flowers and showers and gorgeous weather… Spring cleaning! I don't know about you, but every single year I get bit by the spring cleaning bug. Maybe especially this year, because I'm due in May and NEED to have a super clean and tidy house for our sweet newborn, and that whole "Marie Kondo" phenomenon got me hard, too. Ha! Anybody else?! I can't help it, if it's not bringing me joy, it must GO! Thankfully, my hubby is on board with his crazy pregnant wife ;) and is going along with all of my demands, which obviously include keeping this house as spick and span as possible.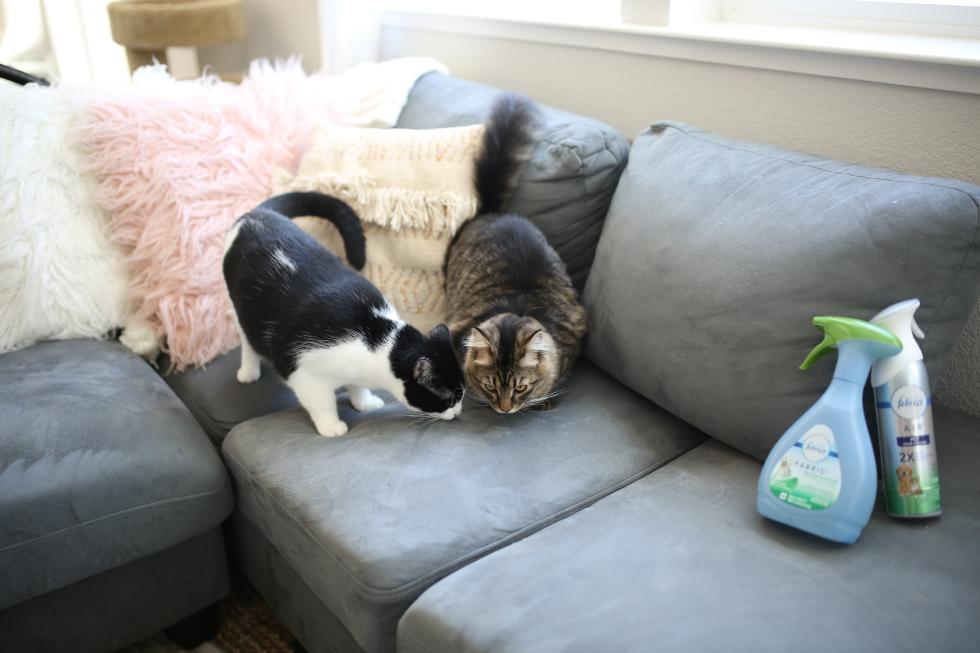 Now, with our two new kitties (bless their hearts), I love them but they can be messy! Thankfully again, Hubby to the rescue! He is SO good about cleaning up after them! And Febreze Air Heavy Duty Pet Odor Eliminator and Febreze Fabric Pet Odor Eliminator (both safe and effective choices for our home) are making his job a literal breeze! We all know that pets are smelly and messy, it's just a part of having a pet, so cleaning up after them is an absolute MUST! It's become a part of our daily cleaning habits, and spring cleaning has kicked it into over-gear over here! Febreze is so great as it makes sure we don't sweat our pet, as odor is never a cause for concern. Febreze AIR and FABRIC Geavy Duty Pet Odor Eliminator completely eliminates pet odors, replacing them with a light, fresh scent. Thank goodness, because this pregnancy nose is NO JOKE, guys. I can smell everything!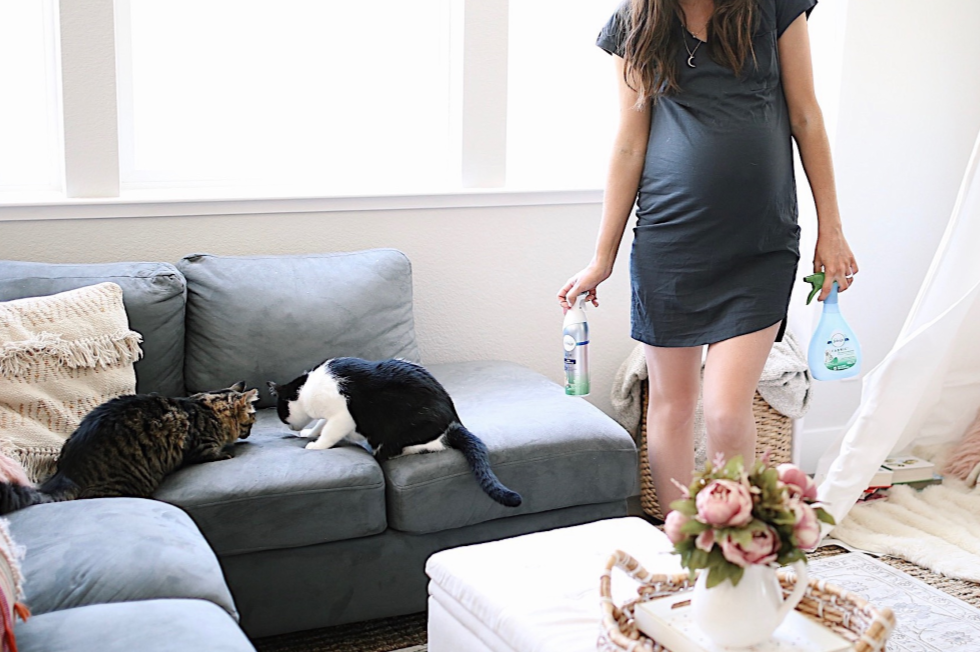 So with the help of Febreze AIR Heavy Duty Pet Odor Eliminator and Febreze FABRIC Pet Odor Eliminator, we are free to go about our regular spring cleaning programming, without letting pet mess and odor get in the way! You can purchase both at Petsmart! I love that these products are pet-safe, too! So important.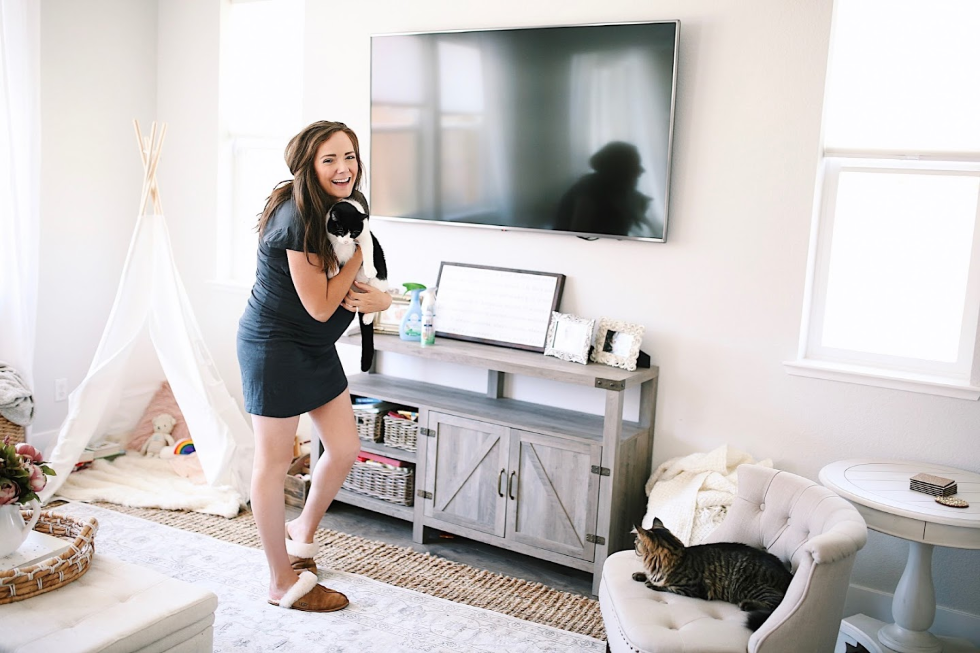 And I am also super #blessed because Zack has 100% picked up the majority of the cleaning now that I'm pregnant- he's doing all of the scrubbing and cleaning of the bathrooms and kitchen. So I have more time to focus on the things that bring me joy- going through our closets, tidying up our pantry, and generally nesting and preparing for this baby! You know, the fun stuff. ;)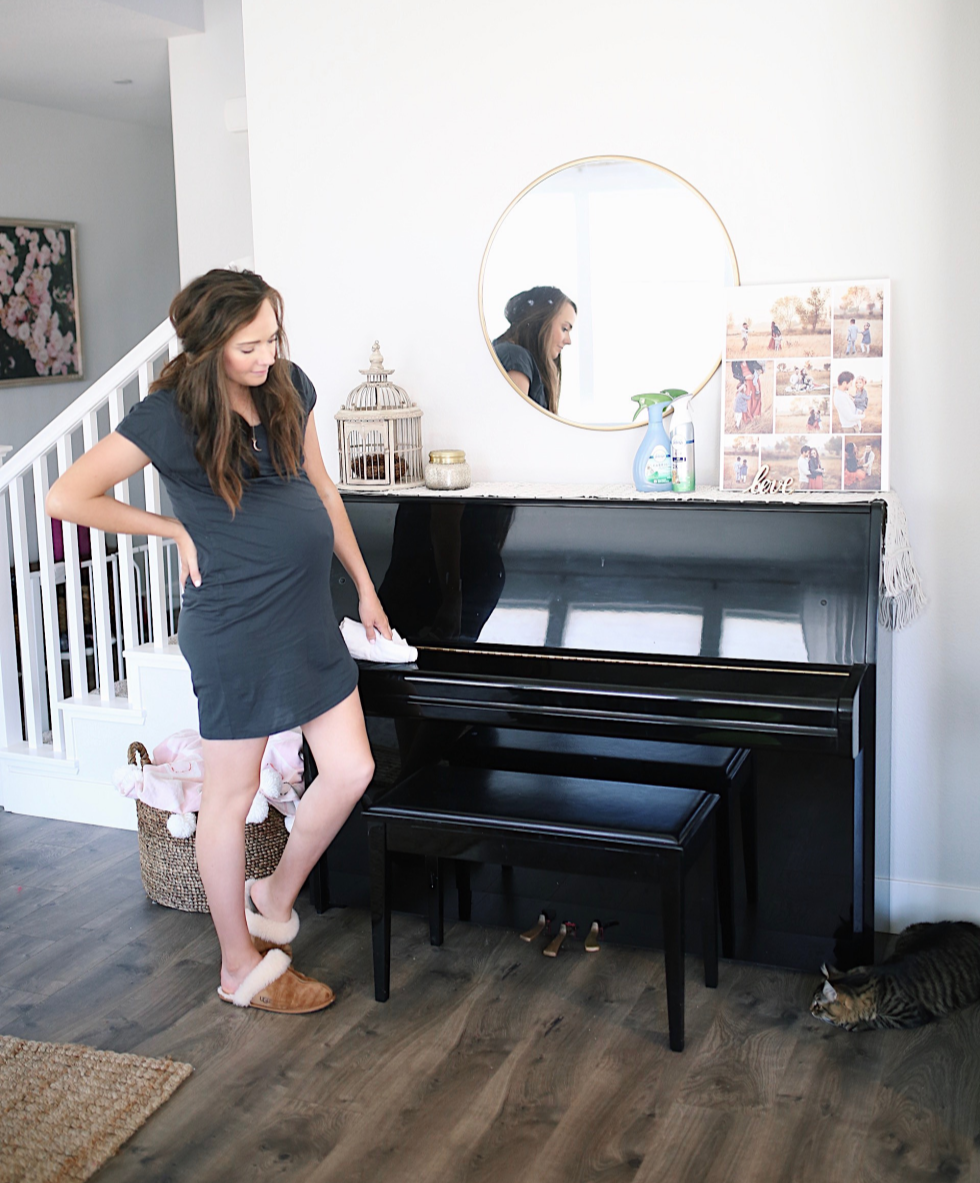 Have you been hit by the spring cleaning bug, too? Tell me I'm not the only one here!
xo
Read More on Katie Did What