This post sponsored by Febreze. All opinions are my own.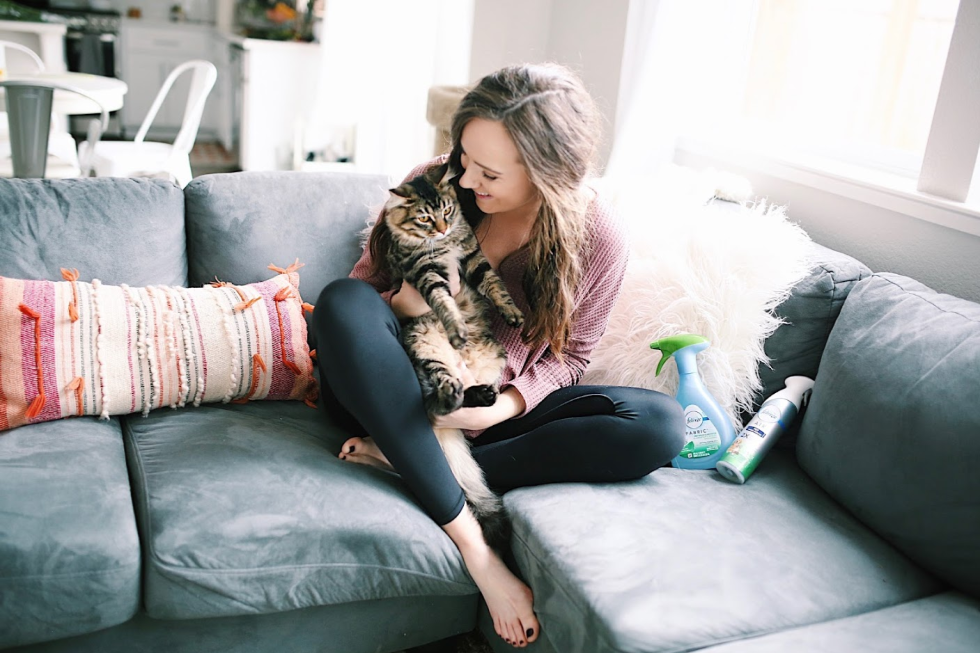 It's no secret to anyone who has owned a pet that they truly are a part of the family. When we lost our beloved Buddy (the sweet fluffy black cat that Zack had for 12+ years), it was devastating. A part of our family truly had been lost- and now that we have kids it made it even harder, because it added the difficult task of having to explain what happened to Buddy and that they'd never see him again. What's more, he was really like a therapy cat for our boy. But then, when we met Marv and Harry at the local animal shelter, it was truly love at first sight. They were the sweetest little kittens, and the kids both took to them instantly. They just "clicked" with our family, and have quickly become a part of the family. They are gentle, sweet, patient and so good with our kids!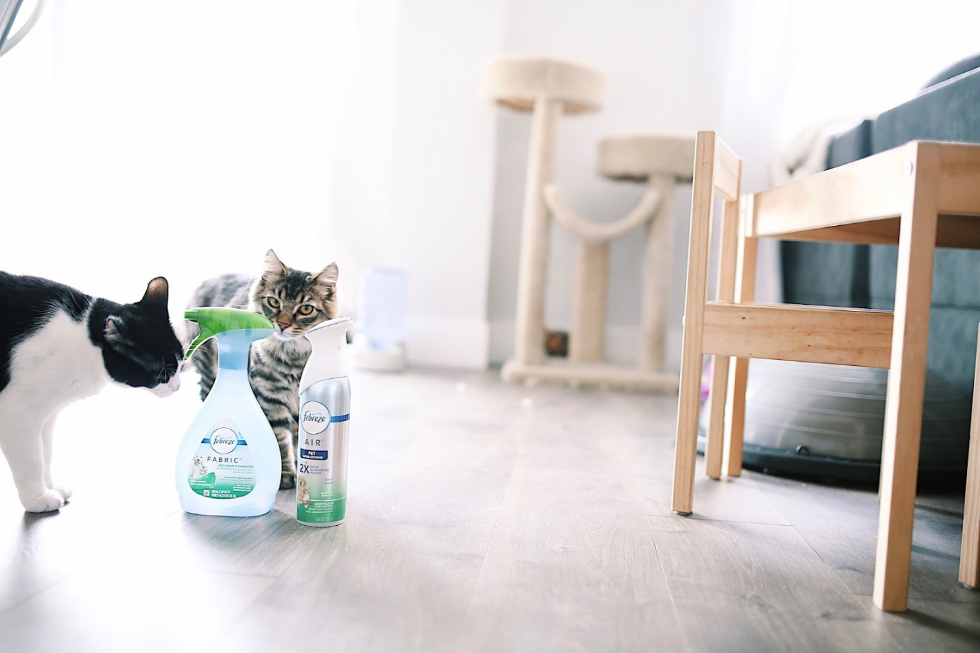 One part of pet ownership that is "not-so-fun" is definitely having to clean up their smelly messes. It's like having kids, right? Only smellier sometimes. ;) Thankfully, I have Zack to clean up the messes (bless him, he really does always clean up after them), and thankfully we have Febreze Air Heavy Duty Pet Odor Eliminator (can be used all over the house to clean away odors from everyday pet smells) and Febreze Fabric Pet Odor Eliminator (for hard-to-wash fabrics like clothes, carpets, blankets and upholstery).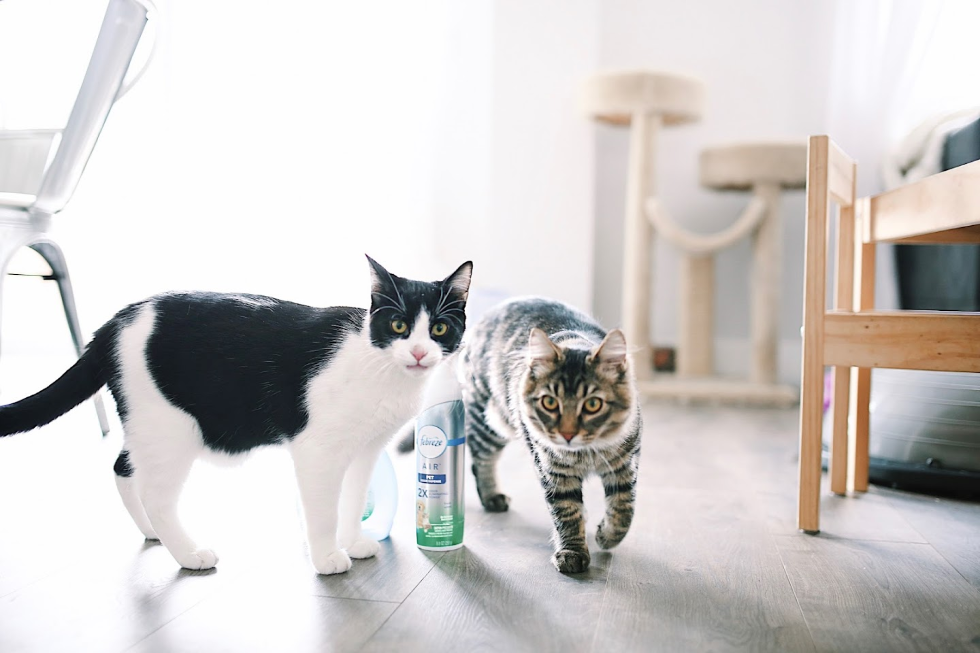 They are both safe and effective choices for our home, which is super important to us. Cleaning up their messes comes with the territory, so it's necessary to have products that are safe and effective in doing so, and allow us more time to love on our pets and enjoy them, rather than be upset about their (inevitable) messes!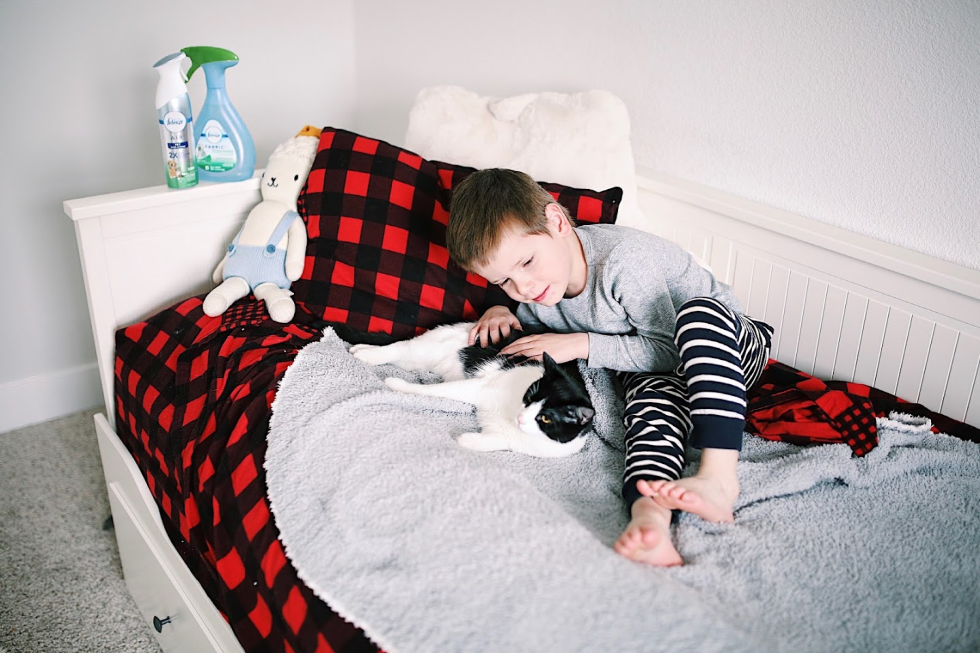 I mean, look at those cute faces. They really are so loved by all of us, but the bond between Marv (the cat) and Sam (our boy) is seriously something special and undeniable. It's a unique, heart-bursting love that is just the sweetest thing to witness. Whenever Sam is feeling dysregulated or "off," all he needs is some Marv cuddles and he is instantly calm, regulated and happy! It's just the best. Sophie is also head over heels for our kitties, as are Zack and I. There's something special about our fur babies, that is undeniable.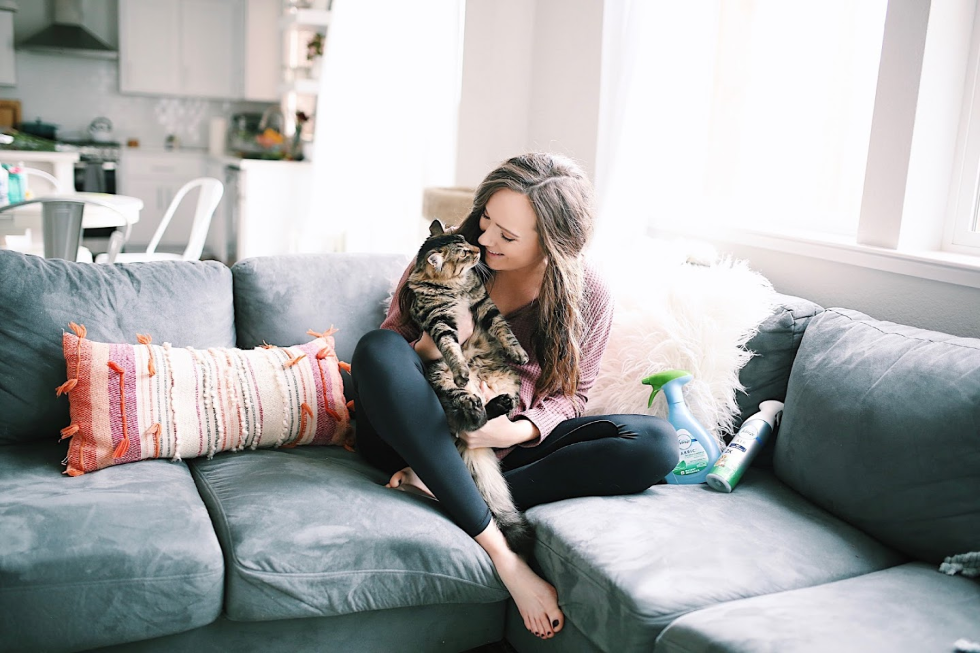 Febreze AIR Heavy Duty Pet Odor Eliminator and Febreze FABRIC Pet Odor Eliminator are newly available at Petsmart!
xo
Read More on Katie Did What